Out of the Comfort Zone: Retail's Next Avatar
By Arshaad Mirza
The Retail industry is hurtling through hyperspace, evolving and adapting to the vicissitudes of consumer patterns against the backdrop of transformation. New technology, old-school traditions and familiarity, supply chain firsts, and pandemic forces are shaping its next avatar. The decades-long stagnation and comfort of the status quo are decidedly over. When an industry attracts the disruption Retail has had in recent years, fundamental changes in consumerism are assured.
The e-pocalypse theory peaked at the height of the pandemic. Even as e-commerce revenue hit never before seen highs, brick and motor underlined itself as the lynchpin supporting eCommerce at scale. There must be an eCommerce strategy with what consumers have come to expect as fulfillment table stakes: Ship from Store, Deliver from Store, Buy Online, Pick Up Anywhere, Return Anywhere, Replace and Resell options. The post-pandemic statistics of consumers returning to stores is another nod to an omnichannel retail strategy where e-commerce and brick-and-mortar will couple more tightly than ever before.
Impressions, click-throughs, and cart conversions are no longer the end goal; they're the beginning of the fundamental lifetime value of a customer strategy. The industry has experienced a paradigm shift in "Beyond the Cart" experiences. The consumer wants retailers to keep them at the center of their attention post-purchase. For example, Uber introduced the world to real-time driver tracking. Consumers now wish their post-purchase to have the same real-time visibility for package tracking, communication with the delivery driver, and total control of how, where, and when their purchases are made available.
The industry is at a watershed moment. When an industry attracts the disruption that Retail has had in recent years, fundamental changes in consumerism are assured.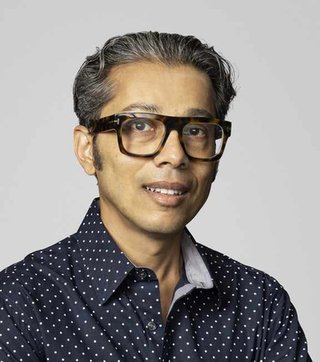 Returns have been ugly in Retail and ignored for too long. Retailers and consumers have struggled with returns irrespective of whether purchases were made online or offline. The industry is at a watershed moment. Consumers demand straightforward returns and options for replacement, disposition, and resell opportunities. We are already at the cusp of an ecosystem where third-party players other than the retailer own a product's post-purchase, returns, and replacement lifecycles. These third parties will create a sustainable environment for returns and can generate the unit economics that makes returns a profitable enterprise. High-end brands are already seeing their "gently loved" products enjoy demand in secondary markets. These are the building blocks for the future Returns, Replacement, and Resell strategy.
Brand value has always been part and parcel of the retail equation. However, several retailers allowed their brands to take a back seat in the 2000s as same-day marketplaces began to dominate and disrupt, allowing the point-of-sale platforms to take centerstage. As retailers became savvy in stitching their same-day solutions, brand integrity returned quickly. As we move into the metaverse, brand recognition and value among Gen Z will make or break retailers. Pulling consumers to your website or marketplaces with the sole intent of access to your products will give way to contextual and dispersed commerce. Retailers must make their products available where the consumer is and in the proper context within their metaverse. Nike is leading the charge among others where consumers can interact with the brand in a purely digital world and purchase both NFTs and physical products. The intersection of the metaverse with the physical world of the supply chain, supporting the delivery of actual purchases made, will define a completely new immersive channel for commerce.
The State of the Retail Industry has never been stronger. Businesses must stay agile to stay relevant and profitable in the market. Technology, data, and customer experience will continue to play a vital role in driving innovation and growth in the industry; in the form of an inclusive layer that gives retailers control of their destinies.