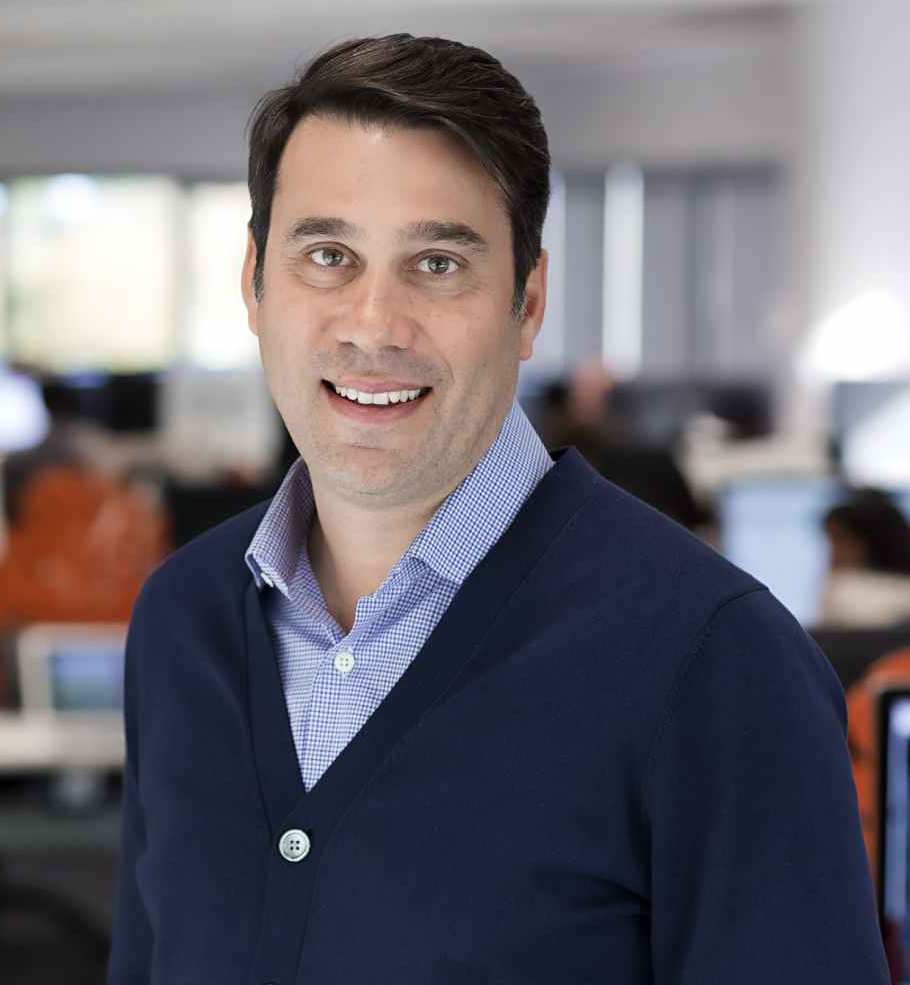 The Disconnect: Brand-Consumer Relationship
As one of the longest-standing CEOs of a public tech company, I've seen many ups and downs in the markets, consumer sentiment, and technology hype cycles. But as we enter 2023, I'm seeing a trend that should give every retailer pause.
Yes, retailers continue to face supply chain issues, labor shortages, and pressure from inflation. And yes, brands still need to find ways to do more with less to retain and attract customers while staying ahead of the competition. But on top of all of these challenges, it's becoming clear that brands and consumers just don't see eye-to-eye on fundamental customer engagement issues.
To dig in deeper, LivePerson commissioned a survey of thousands of brand executives and consumers. What we found is that there's a lot of daylight between how brands are thinking about customer engagement and what their customers actually want. Among the stark differences in opinion: while brands give themselves high marks for CX, consumers are actually getting more impatient.
The first misconception retailers need to address is that they think consumers are more understanding about customer service in the current economic climate. Most brands (77%) think their CX processes are very efficient. They also believe that wait times matter less to consumers now than they did a year ago. The reality is that 62% of consumers surveyed say they are even more critical now than they were a year ago. And this doesn't just apply to any old brand; consumers even feel this way about their favorites. A full 40% of consumers say they'd switch to a competitor if their favorite brand took more than 30 minutes to reply. Misreading this frustration is a surefire way to lower CSAT scores, lose sales opportunities, and drive consumers to the competition.
Brands beware! While brands give themselves high marks for customer experience, consumers are actually getting more impatient.
Another misconception retailers are under is that cookies are the key to delivering personalized experiences. Consumers, especially Gen Z, do say that more personalized experiences drive them to spend more — but at the same time, they're highly skeptical of brands that track online activity, instead preferring being asked for info directly in a conversation. Unfortunately, brands haven't gotten the message that a conversation is better than a cookie. Only 34% of brands think consumers prefer being asked for information directly, when in reality, 69% of consumers are comfortable doing so. Even worse, 50% of brands actually think consumers prefer cookies over conversations. This disconnect lies at the heart of the brand-consumer relationship because it is about trust. Retailers need to reorient how they deliver personalization if they hope to build greater trust in 2023.
The last misconception (but definitely not the least), is that consumers are currently satisfied with the ways brands use AI to automate engagement. The truth is that there's a lot of room to improve. While positive sentiment toward automation is stronger than ever, only 43% of consumers say it's easy to talk with a brand's chatbot. This is striking when you put it up against the fact that 98% of brands say AI is important to their engagement strategy, and it suggests that we have a long way to go to deliver better automated experiences. Retailers should take this seriously: 68% of their consumers say automated engagement resolves issues faster and increases brand loyalty. AI and automation will only become more important as brands seek to reduce operational costs, so it's time to get serious about automation strategy if we hope to capitalize on consumers' openness to these kinds of experiences.
So as we start 2023, add another New Year's resolution to your list: leaving some old ideas behind and thinking more deeply about innovative, new ways to deliver better digital experiences. As we turn the page on 2022, it's time to get back on the same page with customers.