Physical, in-person shopping has seemingly been rejuvenated over the past 18 months as pandemic restrictions in most parts of the world were loosened. But what does that mean for the wholesale market? How does this sudden shift affect brands and their strategy for the coming year?
During the worst phases of COVID-19 globally, eCommerce and digital were dominant. Many brands and wholesalers turned their attention to their owned channels — the direct-to-consumer (D2C) pipeline, which showed the greatest chance of success. Now, with tides changed and consumers returning with regularity to physical, multi-brand retailers, we've seen that brands are reinvigorated around wholesale, and they are once again recognizing the value of that market. Consumers continue to enjoy having the opportunity for selection and choice, and so they gravitate towards multi-brand retailers. For brands, pushing into these retail spaces enables them to potentially reach an audience that was otherwise unaware of their products. When combined with a modern, efficient D2C engine, this becomes a powerful two-pronged strategy.
A revolution is in the offing. Buying and selling between brands and retailers on a single platform will bring in a paradigm shift to retail.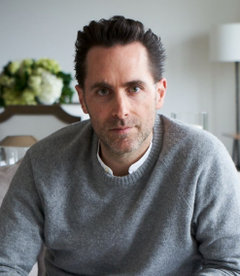 Now, consumers, retailers, and brands alike face a renewed challenge. In the face of a potential recession, making careful, deliberate choices will become extremely important. Retailers will be forced to become very selective to ensure that the dollars they spend are allocated to products and brands in which they have conviction. Despite consumer preference for the multi-brand retailers, as I described above, retailers themselves may find efficiencies in focusing on their strengths. Instead of attempting to be all things for all consumers, retailers might choose to say: "this is the customer I serve really well — this is where I see the most success," and return to that more-concentrated strategy.
For brands, this means that they will need to enhance their education for retailers on what they should be buying, how their products work as individual parts of a cohesive whole, and why they believe their brand should be featured in those retailers. It also means that we could see a contraction in D2C selling, instead focusing on the wholesale market in new geographies and identifying areas where they had previously underinvested.
Looking into the future, it is clear that the digitization of wholesale buying is already very much the standard. Brands have now adopted virtual showrooms, digital catalogs, and digital B2B buying and selling. What hasn't yet happened is allowing retailers to organize and perform all of their wholesale buying in one, centralized location. If I am a retailer today, I still face the challenge where I have to go to each brand's unique digital portal, log in with different credentials, and complete my order. If every brand I work with operates on a single platform, I remove a number of steps in the process each time, while simultaneously ensuring that each brand is able to communicate and showcase their products in their own unique way.
Perhaps even more anticipated for both brand and retailers is the opportunity for retailers to synchronize their wholesale ordering and point-of-sale (POS) platforms. Business owners will no longer have to dive into their spreadsheets to transfer their ordered inventory into their POS; the process will take place instantly and automatically. And for brands, this presents a new opportunity to receive the sell-through data for their products, providing more insight into how they are reaching end consumers. As these innovations become more cemented in the industry, we may begin to see faster-growing brands, more competitive medium-sized retailers, and ultimately, a positive effect on the consumer shopping experience.