Over the years, I have spoken to hundreds of teams that build and run high-stakes ecommerce sites, and a couple of consistent themes continually arise and should be top of mind for all ecommerce leaders in 2023 – providing increased security and sub-second speeds.
A consistent theme that continually arises and should be top of mind for all ecommerce leaders in 2023 is to provide increased security and sub-second speeds to consumers.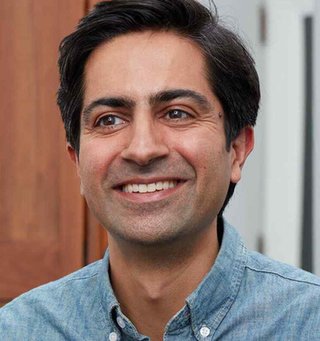 Advanced Security with AI and Machine-Learning
eCommerce fraud continues to rise, and according to Aberdeen Strategy & Research, 75-80% of ecommerce operational costs — e.g.,the cost of website infrastructure, website marketing and the total cost of checkout fraud — are negatively impacted by malicious bots, which equates to between 18-23% of net revenue. Ecommerce businesses are dealing with these attacks on a seemingly daily basis, and the cost can be catastrophic – in both reputation and revenue.
It's estimated that 39 percent of all data breaches start with web app or public APIs. In 2023, leaders should invest in cloud and edge-based holistic security solutions or risk customers leaving you forever. The reality is your business must stay ahead of costly attacks on logins, payments, and APIs used to deliver safe and reliable ecommerce. Look for partners with advanced machine learning to mitigate attacks, as this provides the ability to analyze billions of interactions to spot any anomalies before they become an issue.
Top Site Speeds, No Excuses
Despite the investment companies make in edge platforms and CDNs, more than 70 percent of websites are considered "slow" according to the speed metrics that Google uses to rank websites. Slow sites hurt customer retention and ultimately impact revenue. A recent study reported that people experience MORE stress waiting for a page to load than they do watching a horror movie. As a starting point, your site must deliver rich imagery, reviews and filtered, personalized results in milliseconds. By ensuring sub-second page loads, companies will experience game-changing growth and revenue wins. Investigate and adopt a unified infrastructure platform – from browser to edge to serverless stack – to enable development teams to control and optimize speed on every layer.
Improving page loads should not stop at the desktop. With 71% of all eCommerce traffic and more than 50% of orders coming from smartphones, mobile shopping has become the standard. So, it's important to design experiences fully optimized for this audience. Mobile performance not only affects ecommerce, it will also impact in-store purchases. In the recent holiday shopping season, ecommerce sales were down slightly from the previous year, which can be attributed to pandemic restrictions being lifted and more people shopping in-store. However, whether shopping online or in-store, consumers are using mobile sites to supplement their purchase. It is estimated that 80% of shoppers used a mobile phone inside a physical store to either look up reviews, compare prices, or research store locations. Shoppers view apps and mobile sites as a way to improve their overall shopping experience. Slow page loads and low performance on mobile devices and apps can result in lost revenue for brick and mortar, as well as online. It's important to look for a platform that extends all the way to the edge and offers features such as prefetching and API acceleration to deliver the best possible performance.
As the ecommerce space continues to become more and more competitive, speed and security are not only the foundation for an ecommerce site, but they are also truly non-negotiable.