Strategies For Combatting Shrinkage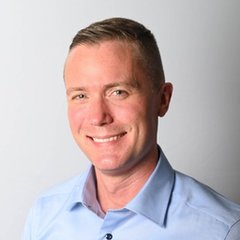 Chief Executive Officer, Upshop
Retailers feel a tremendous responsibility to reduce shrink – not only for the good of the bottom line, but to improve the communities their stores operate in, and society as a whole. Replenishment optimization offers a huge opportunity to deliver on this responsibility. The right amount of items, at the right time, in the right stores, prevents waste while making the experience better for associates and shoppers. Imagine what happens when an associate doesn't need to spend extra time stocking shelves, and instead they are invest an extra 20-30% of their day helping shoppers. Unifying the store's demand forecast, real-time inventory and ordering ensures inventory, elevating both shopper satisfaction and store staff morale. Additionally, meticulous expiration date management is a quick win for grocers, to guarantee customers receive products that are far from expiration, enhancing trust and loyalty.
Shamus Hines, Chief Executive Officer, Upshop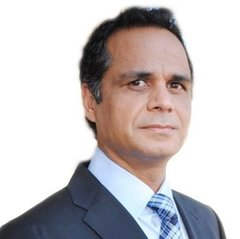 GM, Consumer Industries, Intel Network and Edge Group
Consumer self-checkout stations have enabled convenient, frictionless shopping that improves consumer experiences and workplace productivity. Despite these benefits, the technology has exacerbated loss prevention and inventory management challenges, greatly impacting business profitability. To address, businesses are turning to computer vision, a type of AI that helps systems accurately identify objects. CV-enabled self-checkout stations can accelerate checkout processes while validating items being purchased, despite factors like false barcode scanning or user error. Additionally, CV-enabled aisle monitoring can detect criminal behaviour and monitor for spillages or stock outs on shelves. To scale these new advanced solutions – like CV – retailers must modernize their edge infrastructure to realize the benefits without creating new barriers for customers.
Shailesh Chaudhry, GM, Consumer Industries, Intel Network and Edge Group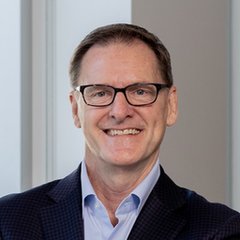 Chief Revenue Officer, Impinj
Retailers must think comprehensively about customer experience and operational efficiency. I've worked with visionary retailers who seek technology to support multiple, seemingly unrelated objectives like combating shrink, speeding checkout, and managing inventory. RAIN RFID is a versatile technology that brands including Uniqlo, Decathlon, and Inditex use throughout their supply chains to improve inventory visibility, enhance fitting rooms, enable automated self-checkout, and strengthen loss prevention. These leading retailers integrate relevant data and insights to enhance both their operations and shopper experiences, ensuring that they have the right product at the right place at the right time to meet changing customer demands.
Jeff Dossett, Chief Revenue Officer, Impinj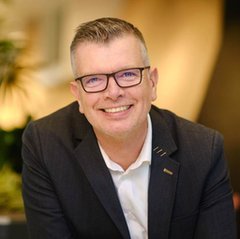 Chief Commercial Officer, Nedap
Addressing the pervasive challenge of retail crime, particularly in major metropolitan areas plagued by flash mobs and strained law enforcement resources, RFID technology emerges as an imperative. It unveils prevalent theft patterns, alerting stores promptly to potential thefts, allowing enhanced monitoring of shop floors and incoming customers. This rapid alert system fosters a dynamic loss prevention world, enabling real-time data-driven responses, as opposed to bi-annual reactionary strategies. Prioritizing protection for high-value items without compromising shopper experience is key, especially as the retail environment evolves towards checkout-free models, opening new avenues for retail criminals. RFID's item-level data enhances case building, detailing stolen items more accurately than CCTV alone, crucial for tracking repeat offenders and surpassing law enforcement thresholds, ensuring a more secure and balanced retail ecosystem.
Rob Schuurman, Chief Commercial Officer, Nedap
As the retail industry grapples with shrinkage, one formidable pair of allies revolutionizing the battle is predictive analytics and machine learning.

Predictive analytics uses historical SKU/point-of-sale sales data, market trends, and seasonal patterns to accurately forecast demand, allowing retailers to optimize inventory levels and avoid stockouts. Machine learning algorithms act as vigilant sentinels, continuously scanning point-of-sale records for anomalies and identifying discrepancies between physical stock and electronic records. Together, predictive analytics and machine learning provide a dynamic solution, setting up automated alert systems for stock discrepancies and notifying and prompting retailers to take action. That way, they can replenish inventory and ensure products are on hand when customers seek them, keeping shrinkage at bay, improving customer satisfaction, optimizing inventory management and maximizing revenue.
Juan García Avedillo, Co-CEO, Nextail
Shrink, driven by theft, is a growing problem for grocery and c-store retailers. Although organized crime grabs the headlines, a more common, and costly, form of theft is partial shrink which occurs when shoppers using self-checkout don't scan all their items or enter the right prices. Grabango used computer vision to analyze nearly 5,000 transactions at our partner retailers. The results? Self-checkout has a shrink rate over 16 times higher than traditional cashier lines (3.5% for self-checkout versus 0.21% for cashiers). In total, partial shrink costs food and beverage retailers over $10 billion in lost profits annually. Technology can help retailers fight back. By keeping accurate track of what shoppers pick up and put down, for example, checkout-free technology eliminates partial shrink and delivers a better, more secure and more profitable shopping experience.
Ken Fenyo, Chief Marketing Officer, Grabango
Retailers are realizing the value of leveraging data to improve supply chain operations and shopper experience. Some of the latest strategies we have seen include:
Order automation and right-sizing: Grocers are leveraging technology to automate orders and order volumes based on sales data, which saves time, prevents shrink and reduces out-of-stocks


Supplier collaboration: Speed to shelf is critical to meeting shopper demand. Crisp has seen that retailers that share consumption data quickly and reliably with suppliers help them better plan inventory, resulting in higher fill rates.


Generative AI: Retailers are using GPT-powered AI to help non-technical teams analyze data, proactively monitor events across the supply chain, and even execute automated tasks based on inventory shortages or emerging consumer behavior trends.
Are Traasdahl, CEO and Founder, Crisp