Harnessing First-Party Data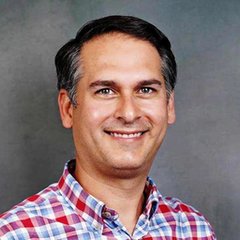 VP, Strategy & General Manager, Retailer Incentives & Loyalty, Inmar
Consumers today have heightened expectations for personalized experiences across all brand interactions. Retailers stand to benefit significantly from the delivery of effective personalization, as it translates into enhanced engagement, ultimately driving increased spending levels. While first-party data serves as a potent catalyst for fostering shopper engagement, it is imperative to recognize that data alone does not suffice. To harness the full potential of this data-driven approach, it is necessary to channel this data into sophisticated analytics engines capable of automating the formulation of optimized strategies. These engines should harness the power of artificial intelligence to extract valuable insights from vast data sets, uncovering subtle patterns that might otherwise remain hidden. Importantly, these data-driven insights should seamlessly translate into actionable marketing tactics. Achieving this level of integration between analytics and workflow automation tools is pivotal for streamlining execution.
Sylvain Mansier, VP, Strategy & General Manager, Retailer Incentives & Loyalty, Inmar
It's evident that while first-party data has the potential to propel retail's growth, it remains underutilized due to inconsistent collection and hygiene methods, siloed information, and not enough focus on data governance. Instead, too much emphasis is placed on quantity versus quality. The focus needs a shift from mere data accumulation to strategic data completion and resolution to lay the foundation for actionable insights. When used effectively, first-party data doesn't just inform decisions— it drives them. It's the conduit for improving cross-sell recommendations, preventing fraudulent behavior, and delivering a personalized omnichannel experience. With the right strategy inclusive of hygiene, validation, and email address intelligence, behaviors and preferences can be extrapolated and used to meet evolving consumer demands and drive sustainable growth.
Brian Cardona, President, AtData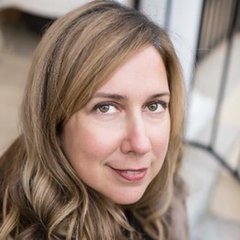 EVP, Vertical Lead, Merkle
In the attention economy, there's nothing more important than understanding your shopper - how they interact with your brand across multiple stores or retailers; how they engage with your advertising; how much they engage your loyalty program, etc. This level of understanding can't happen in siloed organizations with multiple databases and technology.
A shopper expects you to know them and use what you know to deliver exceptional experiences. But while 80% of retailers think they are delivering on a unique experience, only 8% of customers believe they are getting a great experience. This expectation gap is what can be closed with a connected data strategy that aims to put the customer at the center of every experience.
Janine Flaccavento, EVP, Vertical Lead, Merkle
The omnichannel retail world creates unique challenges when collecting and using 1P data. Retailers must bridge the gap between multiple screens, online and offline purchases, and third-party partners. This ecosystem creates the potential for significant data fragmentation. Retail leaders must come up with creative solutions that propel business growth. Maximizing the potential of their 1P data sets is crucial to success. A lot of retailers collect 1P data but there are often gaps in the data. I always encourage retailers to look at the gaps in their data sets and recommend creating complete customer profiles. Layering an independent identity solution on top of their 1P data will ensure retailers are set up for long-term growth.
Scott Conine, CEO, TrueData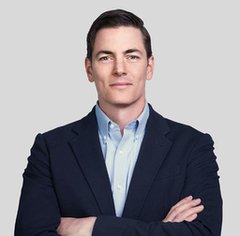 First-party data is poised to be the driving force behind retail's growth. However, it's concerning that many retailers are still missing the mark in terms of harnessing its full potential. First-party data isn't just about gathering information; it's about turning that data into actionable insights. In today's highly competitive landscape, personalized experiences are the name of the game, and first-party data is the key to unlocking this. When collected, unified and structured effectively, it provides a deep understanding of customer preferences, behaviors, and pain points. Armed with this knowledge, retailers can put their customers at the center of the experience by tailoring their marketing, product offerings, and customer service to meet individual needs.


The real power of first-party data lies in its ability to generate actionable insights. Retailers must move beyond mere data accumulation and focus on extracting meaningful information. Armed with this knowledge, they can put their customers at the center of the experience to decipher buying patterns, predict future trends, and identify customer segments to enhance personalization, optimize inventory, and refine marketing efforts. In essence, first-party data is the fuel that can power retail's growth engine. Retailers need to invest in unifying, managing, and making their data actionable to unravel its true potential and stay competitive in an increasingly data-driven industry.
Barry Padgett, Chief Executive Officer, Amperity
Retailers are understandably keen to chase the advertising budget that seems destined for their properties, but to succeed they have to learn how to act as media owners. This means collecting and presenting first-party data in a unified and consistent way - common methods, common metrics, common language. Brands will need a different level of insight than when they were mere suppliers, and many will look for retailers to provide audiences with some kind of unique value, such as the in-store piece.
Success lies in building solutions that provide advertisers with a one-stop capability for building and launching campaigns that include omnichannel inventory, the ability to see live campaigns, and standardized measurement tools. With these fundamentals in place, first-party data can truly deliver better consumer experiences, greater customer loyalty, and increased vendor and retailer sales and bottom line.

Nicole Kivel, Managing Director, Northern Europe, Criteo
We're seeing an uptick in first-party data, especially in collaboration with brands and consumer packaged goods (CPG) partners. As consumers interact with physical and digital touchpoints, they generate valuable data that can be used to improve all areas of their business. The key is creating a single consumer view that aggregates the data across all consumer touchpoints. Retailers who get this right, can even look to capitalize on this as a revenue source. Recently, we helped a retailer that's heavily embraced phygital technology build their business model on this foundation. This retailer is now successfully collecting and selling meaningful data to its brands and retail partners, so everyone can have a better understanding of consumer behavior and product interest.
Kayla Broussard, US CTO of Consumer & Travel and Distinguished Engineer, Kyndryl
The growth opportunity in in-store shopper data is so great that retailers cannot afford to leave it untapped. As computer vision AI applications are leveraged more and more to turn traditional stores into smart stores and facilitate automation, they also enable retailers to collect and process anonymized shopper data on a new scale. This is incredibly valuable. We already see in-store data powering better stock management to avoid waste and stockouts and protect against supply chain disruptions. The store of the future will have more effective planograms informed by shoppers' footfall and product interactions, more accurate product offerings, personalized promotions, and event-based marketing that earn customer loyalty. That is why computer vision AI is at the core of retail innovation.
Michael Gabay, CEO and Co-Founder, Trigo