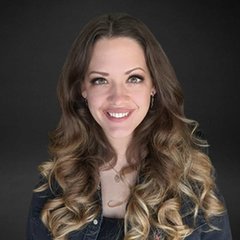 SVP of Sales & Partnerships at Feedonomics, a BigCommerce company and general manager of Omnichannel Partnerships at BigCommerce
There are two steps merchants must take to master omnichannel commerce. First, merchants need optimized product data and channel performance at the center. Every detail in a product listing helps customers decide whether to purchase a product.
Second, merchants need to ensure product data reflects listing requirements on search channels like Google, marketplaces like Amazon and social channels like Facebook. If there's an error in the data, the listing isn't properly optimized or the channel's requirements aren't met, conversion suffers or products may not be shown at all. The product catalog data must be optimized to the channel it is listed on, or both organic results and return on ad spend for paid campaigns are affected.
Sharon Gee, SVP of Sales & Partnerships at Feedonomics, a BigCommerce company and general manager of Omnichannel Partnerships at BigCommerce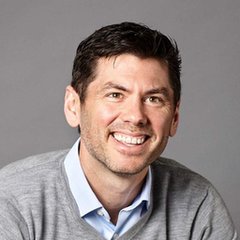 SVP, Global Head of Acceptance Solutions, Visa
Seamless omnichannel commerce will divide the winners and losers of our digital economy. Retailers need to be thinking about how they can not only offer frictionless payment experiences that span both in-store and online – but make sure that payment approvals, fraud and disputes are managed well. Bringing this to life requires omni-channel tokenization, which can also unlock loyalty and data opportunities. Retailers should look for token services that work across platforms and handle all payment types, giving a holistic view of the customer and providing token management as they pay in different ways and across different channels. Successful omnichannel tokenization has the potential to improve the customer experience while also providing a retailer with better insights and driving business growth.
Rob Cameron, SVP, Global Head of Acceptance Solutions, Visa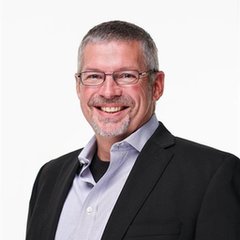 VP of Field Strategy, RELEX
Retailers should first recognize and differentiate between the unique demand patterns of in-store and online shoppers. Tailoring systems to the various, specific order fulfillment channels and capacities and the differing technical needs of digital channels is essential. Managing digital channels on top of brick-and-mortar requires automation to efficiently manage diverse fulfillment paths, suppliers, and delivery patterns while saving human decision-making for exceptional cases. Ensuring transparency in automated predictions through data-backed decision-making processes fosters trust from those executing these decisions. Implementing a flexible solution can be invaluable. Overall, enhancing forecast accuracy, minimizing waste, and optimizing operations while unifying the process across all channels and network nodes secures profitability across all channels.
Greg Wilson, VP of Field Strategy, RELEX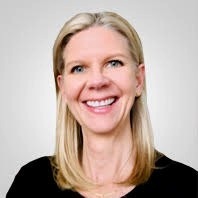 Board Chair and Partner
Columbus Consulting International
As new channels of distribution became available, retailers quickly pivoted to leverage them to maximize sales. This often resulted in an inability to create one view of the customer.
Building a unified approach to commerce allows for a single source of truth from which every area of the business can seamlessly engage with individual shoppers.
5 critical unified commerce components:
Store experience
Digital experience
Order management
Customer service
Data
Becoming unified:
Clean and centralize your master data
Implement a single platform to integrate systems
Create an organizational structure aligned with a customer-centric approach
Adopt a cross-functional business model with shared KPIs
Omnichannel commerce requires a detailed, end-to-end approach toward your customer experience. The first step to successful omnichannel commerce is planning the business at an omnichannel level with a total view of sales and inventory. You should be able to have visibility into all of the inventory in your organization, both as a whole and within each channel.
You cannot succeed at what you do not track, so master data management (MDM) is also important. Leverage MDM tools and strategies to ensure your organization has easy access to clean data.
Retailers should also create consistent marketing messages across channels, driving demand toward the product which is owned. Finally, a frictionless customer experience is crucial to successful omnichannel commerce. Customers should be able to easily buy and return items across any channel.
Gene Bornac, SVP and Microsoft and Retail Groups Leader ,enVista
In order to master an omnichannel retail strategy, retailers must first ensure Retail Management Systems (POS) are up to date, confirm that inventory is accurate, capture customer data, and embrace labor-saving solutions (e.g. mobile devices, scheduling tools).
From there, retailers must take a step beyond omnichannel commerce, and focus on embracing technology-enabled functions both inside and outside the company to deliver a unified experience to customers. Customer expectations on service and convenience have transformed post-pandemic. So, smart businesses need solutions that include updated capabilities in selling channels, integrated inventory management and data-driven loyalty programs in order to maintain a consistent customer journey despite the variety of purchasing channels. This way, customers feel confident knowing that the store will have what they want, when they want it, and how they like to shop.
Carl Hildebrandt, VP, Product Management, Epicor
To master omnichannel commerce, selecting the right provider is crucial. Coupled with the appropriate solution for integrating and unifying your channels, you can seamlessly connect them. Collaborate with your provider to integrate across your entire ecosystem. A provider will also ensure proper channel communication and implement automation where possible for streamlined operations.
Managing multiple channels independently requires a maintenance plan and regular updates to optimize performance. In contrast, much of this responsibility can shift to the managed services provider, freeing your time for other strategic aspects like marketing, new product development, and more. Additionally, you can concentrate on channel optimization, including SEO and compelling photo and video content creation for platforms like Amazon, giving you a competitive edge.
Ryan Tierney, VP, Product, TrueCommerce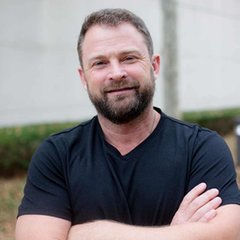 Creating a seamless omnichannel operation goes beyond individual touchpoints. It's about crafting optimized data-driven shopping experiences that are consistent across channels, take shoppers from inspiration to transaction and keep them coming back, no matter how they shop. Putting content and product data first allows retailers to deliver these seamless and cohesive retail experiences at scale and across channels.
For example, many retailers think of 3D visualization as an e-commerce feature (think 360 spins, 3D product configurators, or a 3D room planner that you may find on a retailer's website), but 3D content can also be used in-store experiences (such as touch screen product configurators), to create visual merchandising content, to replace product photography, and in both virtual and in-store design services offerings.
Ensuring that there is a single source of truth for 3D content and that all content is tied to product data enables a constant stream of new, unified experiences while ensuring cost savings through content reuse and consistency in visual presentation. It also speeds up the deployment of new applications. Put content reuse first in your thinking in order to be able to serve customers however and wherever they shop.
Beck Besecker, CEO and Co-Founder, 3D Cloud by Marxent