The Personalization Advantage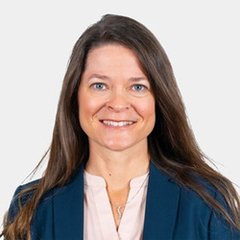 US CTO of Consumer & Travel and Distinguished Engineer, Kyndryl
Investments in location aware experiences are retail's next frontier. Mobile shopping apps are the most powerful tool a retailer can leverage to foster loyalty and capitalize on bricks and clicks. However, today's consumers are facing app-fatigue and retailers must slice through the noise to capture shoppers' attention. Because AppDev teams have shifted from focusing on features to creating experiences, mobile apps can now be in-store personal companions. Once considered sunk costs, retailers are looking to utilize their networks to provide differentiated experiences that can only be achieved by instantly connecting shoppers to their secure Wi-Fi network upon arrival in-store. This unleashes enhanced digital experiences with instant reach and deterministic location awareness – think enter, leave, dwell – for superior data driven insights.
Kayla Broussard, US CTO of Consumer & Travel and Distinguished Engineer, Kyndryl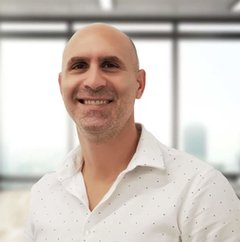 Chief Executive Officer, C2RO
Retailers are excelling in the experience economy through innovative personalization strategies, notably embracing biometric-free approaches. They harness advanced AI and machine learning to analyze vast customer behavior and preference datasets, tailoring experiences from product recommendations to in-store layouts.
They focus on biometric-free personalization to prioritize customer privacy and security, earning trust in a data-conscious era. These retailers anticipate needs, enhance convenience, and foster loyalty. Moreover, they capitalize on real-time insights to adapt swiftly to changing market trends and optimize inventory and layout, ensuring the right products reach customers at the right time. In this way, retailers are not only staying ahead of the curve but also winning by crafting exceptional, privacy-respecting experiences that resonate with consumers in the ever-evolving retail landscape.
Riccardo Badalone, Chief Executive Officer, C2RO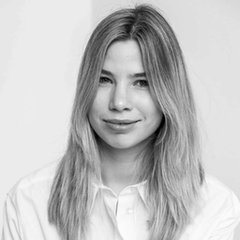 Co-founder & CEO, Emperia
Personalization is now an essential within the world of retail, benefiting both brands and consumers. It eliminates the need for customers to sift through countless products, reducing the risk of driving them away and reducing return rates. Instead, personalization enables brands to prioritize individual consumer behaviors and browsing habits, presenting products better suited to each person. This data-centric approach is the driving force behind brands' success and increased customer retention in the world of personalized experiences.
Olga Dogadkina, Co-founder & CEO, Emperia
I'm seeing much more reliance on mobile marketing platforms that allow for highly-targeted SMS messages, rather than one-size-fits-all, unsegmented campaigns. It's really important to not "batch and blast" an SMS marketing campaign to all users, but rather to use your platform to find differences in demographics, geography and behaviors amongst your customer base so you can put messaging in front of them that truly speaks to their unique situations and interests.
71% of consumers worldwide expect retailers to deliver on personalization, and this desire for personalization increases the need for permission-based marketing. With true permission, brands can drive even more engagement and increase revenue; Vibes' data, for instance, shows that birthday-triggered SMS retail campaigns have a 16.4% click-thru rate (CTR).
Jay Hinman, VP of Marketing, Vibes
Consumers today want to do business with companies that understand them, and they're more likely to share information about themselves in exchange for more customized content and experiences. In fact, a recent Gartner study found that 71% of customers expect companies to be well-informed about their personal information during an interaction. So, smart companies are embracing that concept and developing robust data strategies to learn as much as they can about their consumers–who their highest-value customers are, where to reach them, and what content they respond to. Oftentimes that requires data the organization simply doesn't have on their own, which means they need to securely collaborate with other companies and data providers to deliver personalized engagement to their highest-value customers.
Jessica Shapiro, Chief Marketing Officer, LiveRamp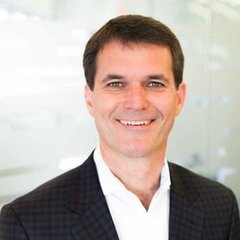 Retailers are seeing a competitive edge by incorporating multichannel marketing in combination with personalization, which is revolutionizing customer experiences. Armed with advanced data analytics, including AI technologies, marketers are employing bespoke shopping journeys that resonate with individual preferences. By harnessing historical purchasing data, browsing behavior, predictive analytics, and demographic information, retailers are able to curate tailored product recommendations, personalized offers, and content. Whether it's online or in-store, personalization ensures that each customer feels uniquely valued. Smart retailers also utilize location-based services to enhance in-store experiences, pushing relevant offers to customers' smartphones via email and SMS channels. They're also using list services to complement digital channels with highly personalized direct mail. This all leads to increased customer satisfaction, brand loyalty, and, ultimately, a boost in sales. In this data-driven customer experience era, personalization is the catalyst for retailers to not only stay ahead but to succeed in the ever-evolving retail landscape.
Rod Baesman, CEO, Baesman
Epsilon found that personalized customer experiences increase the chance of purchase by 80%. Generative AI can now empower retailers to automate the entire experience of building personal connections with customers to drive unprecedented growth in sales. First, by leveraging natural language processing, chatbots can understand the mood of individual customers just as well – if not better than – human agents. Second, by combining access to data within ecommerce tech stacks and keyword detection, bots can autonomously offer a perfect product at each customer touchpoint. Finally, chatbots can leverage prior customer interactions to learn how to overcome a wide array of customer objections almost immediately after being deployed, thus mitigating customer concerns and increasing sales conversions.
Daniel Rodriguez, CMO, Simplr
Personalization in e-commerce becomes even more impactful when retailers sell globally. Offering international shipping allows shoppers worldwide to purchase from your website – but this alone can't help etailers attract and retain global customers. An overwhelming majority of online shoppers indicate they are more likely to purchase from brands that offer personalized experiences, such as local language, multi-currency transactions, and fully landed cost options so they're not surprised by additional customs fees after purchase. The most successful etailers are those taking the steps to localize the shopping experience so it feels familiar to the shopper, no matter where in the world they are.
Douglas Longobardi, Executive Vice President Sales, Asendia USA