Planning for the Peak: Holiday Season Prep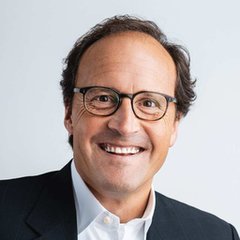 General Manager at Revionics, an Aptos Company
Pricing is the most impactful lever that a retailer can pull to impact its business – this is especially true during peak season. Sophisticated retailers are fine-tuning their AI pricing models and analytics platforms to offer the right prices to consumers during the busiest time of year and evolve these prices dynamically as competitors shift and the holiday season unfolds. Consumers will be particularly budget-conscious and value-driven this year. For a profitable season, retailers must be able to surgically balance pricing to offer winning prices on key items that drive price perception, while making up margin on less elastic products across their assortment.
Scott Zucker, General Manager at Revionics, an Aptos Company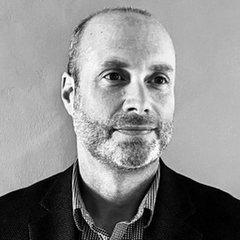 Global Retail Marketing Director, Board International
In the fast-paced world of digital, omni-channel retail, planning is the key to a profitable peak trading season. With the peak season just around the corner, retailers must act swiftly. Streamlining supply chains, optimizing merchandising plans through optimal ranging and assortments, and enhancing digital presence are paramount. Leveraging new forecasting capabilities can significantly improve the accuracy of predicting consumer trends and ensure you fully exploit channel profitability.
Peak will test your Omnichannel strategy to destruction, unified commerce requires a unified planning effort. Make sure everyone is bought into your best-case profitability scenario; use scenario planning to unify demand planning with profitability to drive consensus across merchandising, operations and supply chain. By taking these proactive steps now, retailers can position themselves for a highly profitable season, delivering not only profitability but also exceptional experiences to their valued customers.
Matt Hopkins, Global Retail Marketing Director, Board International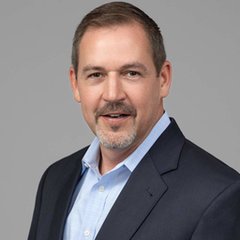 Senior Vice President Solutions and Fulfillment, Radial
To prepare for a highly profitable season, brands should prioritize partnering with third-party logistics (3PL) providers to streamline fulfillment processes. This will ensure that orders are processed efficiently, shipped faster, and fulfilled accurately. Embracing new fulfillment strategies like automation and micro-fulfillment through these partnerships can help meet evolving consumer expectations and supply chain challenges, enabling faster delivery times and scalability. Additionally, efficient returns processing through 3PLs can significantly benefit brands by quickly reducing return-related costs and getting returned items into inventory. With 60% of consumers planning to utilize various eCommerce channels during the holiday season, brands must also optimize their eCommerce operations. These actions will enhance customer satisfaction and experience, bolster brand loyalty, and position brands for success in an increasingly competitive market.
Jeff Wiedwald, Senior Vice President Solutions and Fulfillment, Radial

After a weak peak in 2022, retailers should prepare to be maximally flexible in 2023. With most of the COVID-related supply chain hang-ups in the rearview mirror, retailers should be able to be much more nimble in getting the right product in front of the right customers this peak season. In the freight world, for example, retailers should consider a platform like Emerge which enables responsive procurement, unlocks potential cost-savings, and taps into benchmarking data for a holistic approach to inventory management.
Brad Blomstrom, CFO, Emerge
Analyzing historical data prior to peak season provides opportunities to optimize inventory, evaluate supply chains efficiencies to eliminate issues, and avoid inventory shortfalls. Leveraging today's AI-driven algorithms to provide personalized product recommendations and targeted promotions are vital for attracting and retaining customers. Staffing challenges continue to escalate, utilizing a Workforce Management Platform that allows for flexible scheduling, time and attendance, simplified labor compliance, long-range planning and training of employees are crucial for a smooth operation and employee satisfaction. In today's ever-changing landscape, real-time monitoring and flexibility in adapting to changing circumstances are keys to success. Finally, a post-season analysis should be conducted to refine strategies for the future, creating a sustainable path to retail success.
Chad Kramlich, CEO, Open Sky Group
If you're preparing for peak buying season, prepare for its opposite: Peak returns season. It's not a profitable time of year, but you can make it merrier than seasons past! First, pick off the low-hanging fruit: Make sure you have an updated and straightforward returns policy that's clearly stated throughout your store or site. Next, get returns technology in place that can orchestrate and manage every stage of a return. Your employees will love the automation, consistency and ease. Your leadership will love the efficiency and increased value you recoup out of every return.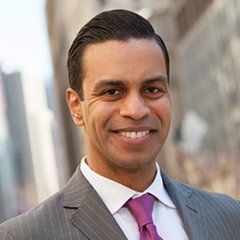 Peak season has arrived for retailers and for many, if not most, this is the time of year that will make or break the balance sheets. It also presents opportunity for retailers to deliver an exceptional customer experience that fosters loyalty and sets a business up for lasting success in the years ahead. Here are five key areas of focus for retailers who want to crush peak season this year.
Stabilize eCommerce Platforms: Ensure your website functionality, checkout processes and overall user experience will meet the needs of your business and your customers as traffic and transactions rise.
Optimize Inventory Management: Invest in advanced inventory management systems to ensure optimal stock levels. This includes accurately forecasting demand, optimizing replenishment cycles, and leveraging data analytics to identify trends and make informed decisions.
Implement Omnichannel Strategies: Integrate offline and online channels to create a seamless shopping experience for customers. Retailers should strive to provide consistent branding, pricing and inventory information across all touchpoints, including physical stores, websites, and mobile apps.
Personalize the Shopping Experience: Implement personalized marketing strategies to attract and retain customers. This can be achieved through targeted advertisements, personalized product recommendations and tailored promotions based on customer preferences and behavior.
Enhance Customer Engagement: Focus on providing exceptional customer service, utilizing social media channels for engagement and implementing loyalty programs to encourage repeat purchases.
Roberto Mangual, General Manager, Americas Discrete Business, Aptean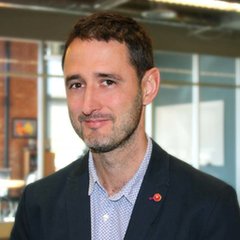 Understanding the economics and performance of customer acquisition strategies is critical for retailers focused on profitability. From now through the holidays and into the new year is a great time to grow the loyal base as customers look to establish new routines and plan for the holidays. Into the new year, online shopping caters to their desire for new habits and budget management.
Additionally, retailers should look at operational efficiencies now. For example, balancing the ratio of same-day versus nominated day delivery through a tiered service charge pricing structure. This allows retailers to aggregate next-day orders and improve picking efficiency. Peak slots can get early release for loyal customers, delighting customers and improving labor forecasting. Key to labor is to model the number of items to be picked against labor capacity and existing pick rates. This accounts for seasonal increases that your online trading team should be delivering.
Barry Clogan, Chief Product Evangelist, Wynshop
"Half the money I spend on advertising is wasted; the trouble is I don't know which half," is an old cliché, but it's still a condition too many marketers accept as inevitable. Hidden inefficiencies in your current campaigns are an unnecessary and costly drag chute on your business, with unprofitable segments being hidden by more profitable ones. Now is the moment to streamline, freeing up those dollars to be reinvested elsewhere. Every decision today affects your velocity tomorrow. To really fly this season, find those drags in your marketing spend, and cut them loose.
Roy Steves, co-founder, StatBid