Planning for the Peak: Holiday Season Prep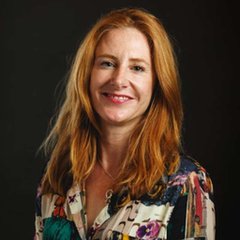 Sr. Director of Product Marketing, Loop
To make the most of peak season, retailers need to not only embrace returns, but improve the returns experience for their customers. Now more than ever, shoppers expect a streamlined, easy to use returns experience as part of the shopper's journey. And often, they will gladly pay for premium returns offerings, like the ability to schedule an at-home pickup for a return, for instance. When retailers treat the exchange as another valuable touchpoint with their customers, they stand to retain revenue, increase customer loyalty, and even earn upsell revenue on gift exchanges during peak season especially.
Tara Daly, Sr. Director of Product Marketing, Loop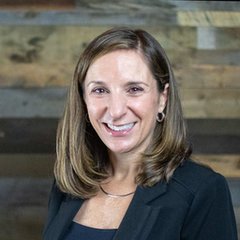 VP of Client Success, Ware2Go
Shoppers are going to be looking for bargains this year, and 84% of retailers are planning more aggressive promotions to attract deal hunters. To ensure a profitable holiday season in light of all this discounting, merchants need to be working on their demand forecasts now and revisiting those forecasts regularly. Measuring performance against their demand forecasts regularly will allow retailers to ride the wave of consumer demand this year and adjust their promotional schedules accordingly. Retailers should also consider non-promotional strategies to attract customers, such as offering more diverse delivery options. Today's consumers expect a variety of shipping options from scheduled delivery times to in-store pickup. Offering and advertising those options can give retailers competitive advantage in a crowded market.
Tina Williams, VP of Client Success, Ware2Go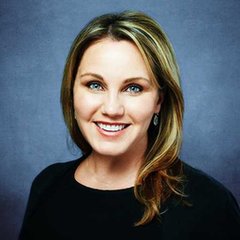 Chief Marketing Officer, Contentsquare
We know very clearly what hurts a retailer on their ecommerce channels: difficult navigation on mobile, disjointed checkout processes, and content design that favors quantity over quality; too much of anything on a website will push people to leave. Data also shows that people spent most of their time on product and category pages so aligning inventory and content and having very attuned recommendation engines is a priority area for retailers. When the CX is intuitive and clean, you not only make a customer happy in the moment, but that moment serves as a building block for trust and longevity. They'll keep coming back because they had a great experience, which they'll share, becoming a micro-ambassador of your brand. For retailers, this is the holy grail of customer engagement, and it starts and ends with the experience.
Niki Hall, Chief Marketing Officer, Contentsquare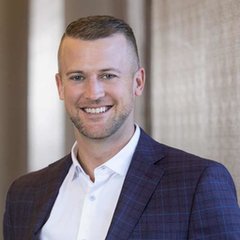 VP, North American Surface Transportation, CH Robinson
This holiday season, rethink the supply chain for your loss leaders. You count on them to attract customers and boost sales, but inflation has taken a toll on your ability to discount. If your high-volume seasonal items cost more this year, you can still find savings upstream and downstream. For purchase orders you can hold a day and consolidate on a set schedule, you could potentially save 10-15% on your transportation. Or your products could come into a different port or multiple ports closer to your fulfillment centers, cutting travel distance and cost once they're put on a rail car or truck.
Noah Hoffman, VP, North American Surface Transportation, CH Robinson
This holiday season, brands that leverage data and AI to better understand customers — and in turn create better experiences for them — will be the most successful. According to our recent consumer research, 95% of shoppers would prefer to talk to AI rather than wait 15 minutes for a human. This isn't just about convenience; when you have the right data, you can also provide deeper personalization on digital channels, including recommendations that drive increased sales. There's a massive opportunity for brands to put 'AI elves' to work generating better outcomes for both their customer and their bottom lines.
Holiday 2023 presents several challenges for retail: Consumers are saddled with higher non-discretionary costs, more consumer debt and elevated interest rates. While inflation is slowing, prices continue to remain higher year-over-year.

To address these headwinds, retailers must take 3 critical steps to win the season:
Prioritize value-driven messaging and implement strategic, targeted promotions aimed at attracting budget-conscious customers. Adoption of AI-driven content generation and decisioning will allow savvy retailers to deliver more targeted messaging, increasing the relevance of promotional content and offers.


Meet consumers where they are, acknowledging the continued importance of both in-store as well as online shopping preferences. A new generation of robust and engaging shoppable ad experiences now allows consumers to explore products, receive recommendations, compare offers, and convert, allowing for a more seamless e-commerce experience, all within the ad unit.


Start now. With holiday shopping expected to start earlier than ever, it's crucial that retailers get an early lead, securing share of wallet before consumers reach the constraints of their holiday budgets.
Ben Flaccus, Managing Director, Retail & CPG Commerce, Undertone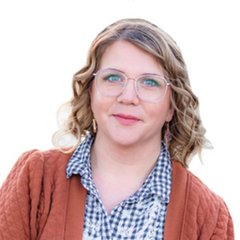 To meet customer demand, control costs, and boost employee satisfaction during peak season, Workforce Planning Software is critical. It allows retailers to utilize advanced tools for precise demand forecasting and efficient communication, and implement AI-powered scheduling for swift shift-swapping. Demand-Optimized Scheduling lets you customize employee schedules based on real-time analytics to avoid overstaffing and reduce labor costs. Multi-Location Staffing Balance empowers your team to optimize staffing across locations by facilitating temporary transfers. Leverage Part-Time Labor by hiring seasonal staff and providing quality training. Recruiting and Retention are key - offer competitive benefits, training, and recognition to attract and retain talent, and involve your team in problem-solving and initiatives. Invest in technology, embrace data, and maintain an engaged workforce to exceed customer expectations and enhance profitability both during and between peak seasons.

Audrey Hogan, Chief Operating Officer, TimeForge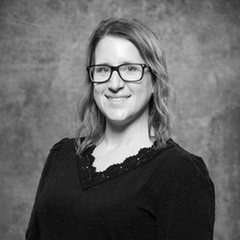 Director of Analytics and Principal Economist, Prevedere
As we head into peak holiday season, the majority of consumers, particularly millennials, will modify their spending habits due to the resumption of student loan repayments and rising interest rates creating higher interest obligations. In light of this, retailers should focus holiday planning on four priority areas: brand awareness, promotional activity, online presence, and budget-friendly price point alternatives. By identifying their core demographic and tailoring their promotional plans to accommodate the shifting behaviors, retailers can still have a successful holiday season.
Danielle Marceau, Director of Analytics and Principal Economist, Prevedere