The retail industry must transform, embracing a tectonic shift that began with the likes of Amazon, compounded by the recent pandemic that only reinforced the draw of the online experience. With broadband ubiquitous, customers are increasingly confident ordering from the comfort of their homes or at work. They are drawn to the convenience of returns, two-day, and even two-hour delivery.
This is a very different world from just a decade ago where customers had few options to the traditional shopping experience. Most purchases occurred in-store, except for a few major catalog merchants – remember Sears? – and mid-tier shopping malls ruled the day. No longer satisfied with a 'good enough' experience… they need to be wowed! And the traditional middle is being hollowed-out by discounters, category killers, fast-fashion, and luxury. Think of the same changes at the cinema, with recliners, in-seat food and drink ordering and delivery, 3D (again!), and immersive technologies like XD and D-BOX. All competing with an in-home streaming experience that puts what we had a decade-ago to shame.
Entering 2023, the higher-end malls are doing well, the remaining big-box retailers and discount outlets are mostly successful, but those caught in the middle must adapt or die, and even well-known brands in less than successful locations must make difficult decisions. Paradoxically, even companies that got their start online are struggling with their recent brick-and-mortar outposts, such as Amazon deciding to close its book outlets. So, what is the path forward if retailers wish to grow their in-store customer base? They must evolve the overall experience, and this is based on a set of capabilities that require a totally new look at their infrastructures, while also considering lack of technology expertise at their branches. It is a combination of front-of-store experiences, back-end capabilities, and a fusion of online and physical.
Winning retailers are realizing that an integrated approach to networking and security solutions by deploying a unified architecure, delivering a seamless fusion of physical, digital, and virtual environments enables a great experience.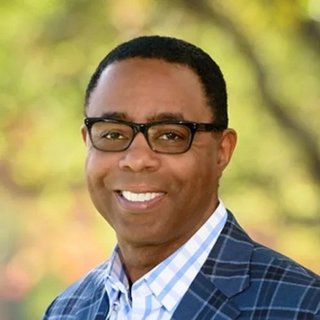 The Evolved Customer Experience – Today's Connected Stores
The Back End Enables a Great Experience
The evolved front-of-store (front-end) experience begins when the shopper enters the establishment, with apps displaying the latest personalized offers, in-store WiFi, video walls, immersive physical experiences, digital shelving, and even virtual displays customized to the individual. Yes, a bit like Minority Report, but closer to the parallel reality technology Delta is deploying at airports for personalized flight status displays. For clothing, AR/VR/MR sizing stalls are also in the early stages of deployment.
As critical as the customer experience is what happens behind the scenes to enable this. Back-end systems evolve from managing a simple PoS terminal to controlling an array of connected devices. Real shelves turn into smart shelves. Every item is connected via RFID in-store location beacons. Customer WiFi. Employee WiFi. All-knowing security cameras. And the infamous self-checkout (which requires two employees that run back and forth between hapless customers). Depending upon the product line, digital twins also come into play. While in-store pickup of online orders requires a combination of both the customer-facing experience as well as back-end logistics.
Considering the influx of all this smart technology, what should retailers be looking for in networking and security solutions to best address these diverse requirements? First and foremost, retailers should be searching for a fully managed service. With a fully managed service, there's no need for any in-store expertise or monitoring, which frees up time for employees to focus on what they do best.
The retailer's headquarters, branches, cloud assets, virtual storefronts, suppliers, and other collaborative ecosystem partners can easily connect to a regional or global backbone, delivering a seamless fusion of physical, digital, and virtual environments. Individual branches connect to the core at any level of bandwidth, resiliency, and application prioritization that the organization requires. And, where possible, some elements of this experience extend to the home.
An ideal foundation for this is a Unified SASE architecture based on a Zero-Trust WAN approach, integrating three key capabilities - performance, security, and observability & control.