For years retailers have been focused on ecommerce and traditional retail re-invention. The emergence of digitally native brands, marketplace models and brick and mortar optimization have driven both business focus and financial investments. However, as retailers and brands were faced with both opportunistic initiatives and post pandemic obstacles, the industry unilaterally became aware of not only current system limitations but of how the overall business model has changed. Consumer behaviors and demands have forced a re-examination of how retailers/brands operate, creating a fundamental shift from product to consumer centricity. As a result, retailers are currently focused on evolving three critical areas: platforms, processes and people. Specifically, they are soliciting solutions that can address their digital transformation, omni-channel performance, supply chain strength, integrated planning capabilities and the reality of their new retail organization.
This modern approach to returning to the basics has allowed retailers to have laser focus on evolving their business from the inside-out. Having over 250 active projects across 110 clients in 2022 has provided Columbus Consulting with a special vantage point. We see what retailers are looking for, have evaluated their needs and are experts at finding the right solutions that drive tangible and scalable results. So, what is the industry focused on for 2023?


There are three major areas of focus that are commanding the c-suite conversation; namely:
Digital Transformation across the organization
Omni-centric processes and systems enablement
The supply chain shift from macro to micro
The true conversation happening today and into 2023 is more about the fundamental pivot from product to consumer as the driver of business process.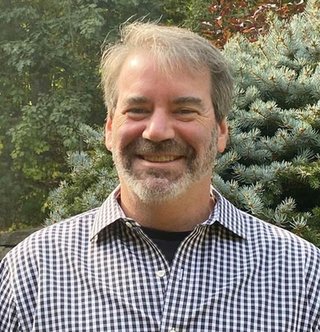 When we talk about digital transformation, we are not really speaking to the technology and its capabilities. We are looking at how retailers are transitioning their business operations from physical touchpoints to digital/virtual interactions. This shift requires technology and integration but, more importantly, requires organizations to fundamentally adapt to new ways of working. Digital transformation can take place in any function at any level. For instance, in the product development stage of lifecycle management, digital transformation has been inserted into 3d designs, virtual fittings, augmented reality sampling and remote team alignment. Once enabled, transformation will result in faster, cheaper, better processes that yield cost savings, margin improvement and even speed to market.
While we have all been consumed by industry lingo, speaking to multi-channel, digital commerce, omni-channel and consumer-centric, the true conversation happening today and into 2023 is more about the fundamental pivot from product to consumer as the driver of business process. Traditional workflow starts with an idea for or an improvement of a product. The product is designed, sourced, priced, sold. Everything around this path is driven inside-out. Today, the process is being driven from the outside-in. Meaning that the consumer and market demand is determining the what, where, when and even how much to be delivered. This pivot has changed where and what retailers need to do based on their organizational maturity curve. In simple terms, retailers are now setting up processes and systems and redefining roles and talent needs around the customer, not the product. They are no longer separating digital from physical and are streamlining transactions and consumer experiences. This transformation is beyond cross channel services like BOPIS, it is an optimization that is invisible to the customer, it is about shifting from linear to circularity across functions to be agile and more predictive.
Tired of hearing about supply chain? Thinking it is all better after pandemic lows and barren holiday shelves of yesteryear? Not quite. The supply chain conversation was not just a media moment, it has always been at the core of retail, only it was addressed on a more macro level, aka, the beginning and the end. Retailers and brands had siloed teams sourcing materials, working with factories, merchandising the products, determining the inventory levels, managing the shipping and receiving and overseeing the sales channels. It took a global pandemic to unveil the vulnerability of existing processes and elevate the lack of end-to-end visibility of what was actually happening along the chain. The reason the supply chain literally and metaphorically broke should not have been a surprise, but it became one because retailers didn't know they had a problem until they had the problem. When scheduled goods did not show up at the docks or at the warehouses or, ultimately, at the stores, the industry seemed to be slightly off guard. Why? Because they did not have a micro view of the steps throughout the process and were unable to be nimble and quickly change factories, shift materials or build into available goods.



At the end of the year, it seems every industry takes a scan to evaluate what happened, what didn't happen and what still needs to happen. Seeing key themes and trends does not take a great deal of insights, rather it takes awareness. Columbus Consulting has a special vantage point of seeing the entire industry across disciplines and taking a cumulative look at where retail is heading. We see the pain points for which retailers are looking to address and we monitor the latest solutions in technology, processes and talent engagement/management. And while there are always seeds of revolution being planted for long-term industry re-invention, more times than not, we see the focus being drawn to improvements and continual evolution. Such is the case with 2023 "predictions." Over the course of the next 12-18 months, we see the industry re-evaluating their internal processes, systems, resources and data. Retailers and brands will embrace new ways to operate and evolve their digital integration, fully support consumer-centric/omni-shopping behaviors, refine supply chain touch points, build end-to-end planning models and looking to their new retail organization to retain and acquire the right talent for the future.