Escape the Legacy Trap, Embrace Experience Operating Model
By David Wilkinson
We believe the industry is looking at the future of retail success upside down. From our viewpoint, retail success is not about islands of tech innovation, connected commerce, or AI at the core. It's bigger than that.
It's really about embracing the tough realities of today's post-pandemic retail world. Everybody's gone digital, labor shortage is here to stay, there is ecommerce disruption, an explosion of payment and delivery choices, margins are shrinking, every shopper is unique, there is a consolidation of brands and stores, a tough macro economy, wallet size is shrinking, loyalty is fleeting and customer expectations are escalating.
In this environment, experience rises to the top. In 2023 and for the next decade, the retail industry winners will own the experience to gain unfair advantage through superior experiences for consumers and associates.
Winning requires a strategic shift to a new experience operating model that:
Captures hearts and wallets with a distinctive journey that starts before entering the store, loyalty is re-earned with every experience


Outpaces the market by operating at the speed of the consumer, with faster delivery and fulfillment


Supercharges your people to engage, inspire, end burdensome tasks, boost service levels and associate happiness


Realizes new economics that reshapes the innovation cost structure, shifts from CAPEX to OPEX


Is built for change and is highly resistant to iterate, experiment, and recalibrate without breakage
The barrier to success is legacy technology. Escaping the legacy trap requires a new operating model based on a modern IT infrastructure that is built for change.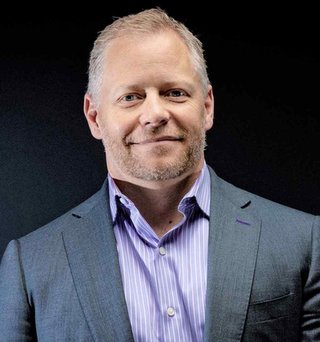 An experience operating model offers new answers to the challenging questions that retail leaders face:
CEOs and CFOs want to know how to create more shareholder value, shave costs and deliver margin points, drive more traffic into stores and deliver experiences that wow customers


CIOs want to know how to take advantage of innovative technologies faster, power new experiences quickly and guard operational integrity and non-stop availability


COOs want to know how to compete on speed and operational excellence, lift the performance of the company's people and update thousands of stores weekly with minimal disruption


CMOs want to know how to own the customer experience for brand differentiation and preference, deliver a seamless commerce experience anchored in a shared view of the consumer and personalize based on each market's demand profile/service promise
The barrier to success is legacy technology. It can't power this new experience operating model. It is static, inflexible and expensive. It is built for a bygone era.
Retailers face a growing legacy trap. Supporting legacy technology consumes up to 75% of IT budgets, robbing innovation.


Tell-tale symptoms that retailers are stuck in a legacy trap include:
Every change costs you 12 months and $1M
Loyalty programs take six months to roll out
Minor UI changes are arduous and risky
You're not sure POS will be up and running today
IT says "no" to marketing . . . again
Scores of vendors, tech silos, architectural islands to manage
The CIO becomes a systems integrator
IT team skill sets are aging out
You find yourself caught upside-down on the cost curve
Retailers need a new way forward to transform, connect and run their technology platforms. Existing modernization options force retailers to choose between innovation impact and uninterrupted operations. Escaping the legacy trap requires a new operating model based on a modern IT infrastructure that is built for change, has OPEX cost model, freedom to experiment and innovate, unified data, composable vs. custom code, actionable insights, extends from in-store edge to cloud software, and powers modern business processes.