Diversifying Offerings & Finding New Ways to Reach Consumers
By Jahzeel Omar
Retail giants like Amazon and Costco are widely considered a one-stop-shop for anything a consumer might need — but they're not stopping there. They've both expanded into offering property insurance to their customers in an effort to meet demand for a seamless shopping journey. Many retailers are finding other ways to leverage technology to make their checkout more personalized and convenient. As businesses compete for consumer loyalty, they are looking for ways to diversify their offerings and integrate new services to add value to the existing customer experience. By realizing these opportunities, they can make shopping a more holistic experience for their customers, increase CLTV, and — on a broader level — better navigate economic uncertainty and fluctuation.
Protection appears to be the next frontier for retailers that already are an all-purpose shopping destination.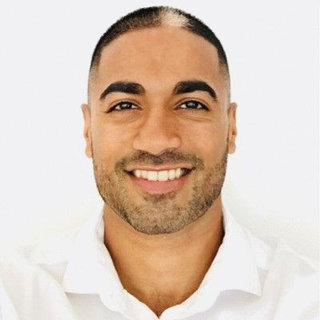 Protection appears to be the next frontier for retailers that already are an all-purpose shopping destination. Amazon's recently launched insurance store in the UK aims to make purchasing property insurance simpler by integrating it into the checkout flow on their main platform. With clearly written policies and one-click transactions, this embedded model is fulfilling the convenience the majority of homeowners desire most when buying property insurance. Costco is also folding insurance offerings into their existing brand by giving their card-carrying members the ability to sign up for home, auto, life and identity theft protection, alongside many other added-value services with exclusive benefits and discounts. The key to their success lies in their ability to effectively distribute protection and maintain high levels of customer satisfaction throughout. To do so, they must take a customer-centric approach and leverage technology to streamline a traditionally cumbersome process and make it as frictionless as possible.
Technology is not only enabling companies to make insurance more customer-centric, but also other parts of the shopping experience. Klarna recently rolled out a social shopping tool that allows customers to chat with retail employees in real-time. It's another iteration of the assisted sales model, a strategy that has proven to be effective time and again. Home improvement stores are well-known for having in-store experts that can help customers purchase what they need for their projects. Digital companies like Zappos have also found great success with assisted sales over the phone, reaching customers wherever they're shopping.
By recreating that personalized, human touch digitally over live chat or calls, companies can deepen their relationships with their customers and drive more conversions. With video call technology, customers can enjoy the added convenience of being able to see what products look like or how they work without having to go to a physical store or worry about needing to return their items. Assisted sales typically produce higher attach rates for added-value services (like product protection) as well, creating more meaningful touchpoints with customers.
To ensure the success of new offerings, digital companies should utilize data to gain a better understanding of their customers and their needs. That may mean collecting more first-party data and really getting a single 360 view of their customers by pulling together disparate data sets, or finding a partner with the right technology to do so effectively. Once they have this information at their disposal, they can then create bespoke solutions tailored to their customers, as opposed to a one-size-fits-all approach.
Technology underpins the entire process of identifying where there is demand, creating the offerings to fulfill that demand, and maintaining the customer experience. Ultimately, companies that are able to diversify their services and offerings, and bundle them in an impactful way with their existing business, will be better set up to support its core business even through choppy economic waters.