Effective First Party Data Strategy: Maximize Impact @ Minimal Spend
By Tom Burke
Every new year brings a variety of challenges and opportunities for retailers, and 2023 will be no exception. Not only are retailers challenged with supply chain issues, increases in interest rates, higher advertising costs and fast-changing consumer demands, but they also must contend with the deprecation of third-party cookies and restricted access to mobile advertising IDs. With all these factors combined, marketers are finding it increasingly difficult to reach their prospects and customers with the right message at the right time.
Businesses that make sure their customer data is accurate, complete, and connected will drive greater revenues, reduce risk and eliminate friction caused by siloed databases.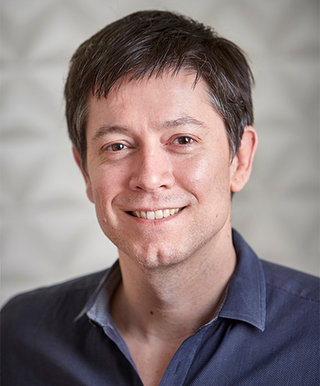 Many retailers will tighten their purse strings in the new year, and marketers will need to conserve their budgets. By developing a first-party data strategy, retailers can maximize the impact of their spend at the lowest cost. Businesses that make sure their customer data is accurate, complete, and connected will drive greater revenues, reduce risk and eliminate friction caused by siloed databases.
Below are some tips on how to enhance your first-party data to better engage with customers and prospects across all channels:
It takes a lot of marketing effort to entice a prospect to engage with your brand, and to stay connected. By implementing a data hygiene process at the point of collection, along with regular maintenance, you can ensure your past, current and incoming data will be valid and accurate. Bad email addresses can hurt your email deliverability, meaning fewer consumers will see your message, and mailing bad postal addresses has a material cost.
To get your data into shape, work with your database manager to understand how data is entering the system and through which channels. Together, you can create workflows to catch and correct data entry errors, stop fraudsters and update old data fields. By doing so, your inbox deliverability will improve, conversions will increase, and you will see a positive return on investment.
People respond to messages that are relevant to their needs and wants. Knowing the "who" behind an email address gives marketers insights into the consumer's potential interests. Utilizing a single identifier, such as an email address, marketers can leverage identity graphs to help build complete customer profiles with demographics, behavioral data and other points of contact. By having a 360-degree view of the consumer, it becomes easier to create personalized and relevant outreach across multiple channels that will streamline the customer experience, deepen the customer relationship and improve lifetime value.
Consumers can have multiple email addresses which can all be used interchangeably across platforms and devices. As consumers interact with your brand via an in-store visit, website purchase or call center outreach, it's important to keep all those touchpoints connected to one singular profile to keep the customer experience streamlined. By linking the data received from each platform, you gain insight into the origin of that customer and where they are in the buyer's journey. It creates opportunity to cross-sell/up-sell and enables you to reach out on the channels that consumers use the most. This creates brand loyalty and keeps people coming back year-after-year.
As we gear up for another year, with increased economic and data challenges, you can achieve more at less cost by optimizing the data you already have in your database. By leveraging the power of the email address and using it to gather data to fuel and target your campaigns, you can ensure you're connecting with buyers and exceeding their expectations all year long.