Rethinking Product Journeys and Consumer Engagement
By Scott Pearson
The trends I am closely watching in retail should further propel technological adaption in 2023 to address the global supply chain and overall customer engagement. Getting products into the consumer's hand in a more efficient manner continues to be a priority for many, driven in large part by the change in the role of the physical store, and current challenges in the supply chain.
There's a push to nearshore sourcing to get merchandise into the consumer's hands more rapidly. Last-mile delivery processes are being incorporated to fulfill orders as well.
Fulfillment is no longer just warehouse delivery, but also in-store fulfillment through BOPIS and BOSS. As a result, OMS, fulfillment optimization, and routing engines are now providing real dividends.
Additionally, rich analytics are helping to answer questions like "How can my planning and allocation be executed more efficiently?" Brands are looking at ways to leverage AI and machine learning to streamline supply chains and ensure they are meeting the needs of consumers where and how they choose to engage. It's not just about inventory in the store or warehouse, but how to address engagement across channels.
Unifying retail is critical to success, providing a single, 360-degree view of the customer, product, transaction, and process, as well as programs such as loyalty and promotions.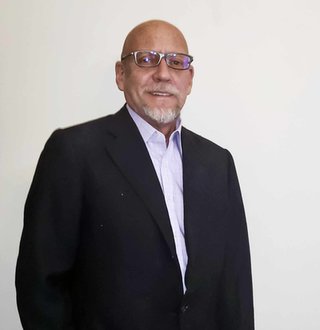 Omnichannel Customer Engagement
The typical consumer has interacted with a brand online multiple times before they consider making a purchase. While they engage online initially, they often wish to experience the product, try items on, feel them, and engage with them directly. The brick-and-mortar store continues to provide these capabilities, as well as the expertise of a highly trained associate. So, the marriage of online and in-store encourages new and innovative ways to engage and satisfy consumers across channels.
A case in point is the incorporation of the social media influencer to engage the consumer on behalf of a brand, perhaps eventually extending to a common marketplace where the influencer can market multiple products across brands.
While not yet adopted broadly, there is also a movement towards VR, AR, and the metaverse, with the ability for the consumer to shop, or co-shop, in the virtual store. While not for all, Gen X and Z are more inclined to experiment with virtual shopping and drive this evolution.
Enabling Technology: Unified Commerce
How do you successfully engage customers? Do so in a unified manner? Deliver a consistent brand experience across channels, and ensure customer satisfaction?


Addressing these challenges relies on the digitization of retail. Often thought of in the context of digitizing a brand's assets for e-commerce, this concept goes much further than that.


Unifying retail is critical to success, providing a single, 360-degree view of the customer, product, transaction, and process, as well as programs such as loyalty and promotions. This supports a common approach to engagement online, in-store, on the consumer's mobile device, and even a customer service portal. This can only happen once a brand has all their assets in a form that can be easily interfaced and integrated with an ever-changing technology landscape.


Our global clients are recognizing the need for a unified set of assets and processes that support engagement and commerce through a broad enablement platform. Such a platform will allow brands to extend their overall efforts of getting the right product to the consumer, through the right channel in the most effective manner.


Replacing an existing ERP used to be thought of as a major and unnecessary challenge, but now brands are recognizing the need to support transformation through an enablement platform that supports the changes that are occurring and those to come.