Go Beyond Window Dressing in 2023 With Data-Driven Experiences
By Irene Sibaja
Over the past decade, the dominating story in retail has been around bifurcation, where consumers are given a choice to buy in-store or online, with in-store clearly dominating. During the pandemic the pendulum swung sharply to ecommerce, where we saw massive changes in shopping experiences over a very short period of time. As the pandemic continued, hybrid models like BOPIS (Buy Online, Pick Up In Store) became common and are here to stay. As we emerge from COVID it is clear that while physical stores will need to evolve to stay relevant to future generations, they are not going anywhere soon. Forget bifurcation…what we have now is a complete blurring of the lines between online and physical retail, and effective CX is the key to conquering both.
Customer experience without personalization is just window dressing. In 2023, winning retailers will be focused on capturing valuable data across the customer journey and leverage it in future interactions.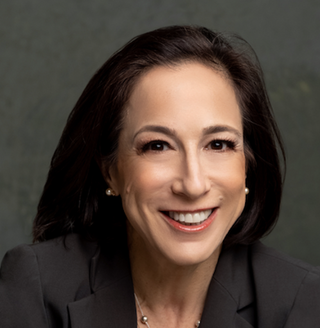 However, one lesson retailers learned in 2022 is that customer experience without personalization is just window dressing. These three data-related trends will help brands get more out of their omnichannel stores in 2023:
In 2023, many retailers will continue to evolve their eCommerce strategy by building even more sophisticated shopping apps that not only allow customers to complete a purchase in the middle of their shopping experience, but also provide tailored product recommendations. Stores are adding QR codes to physical displays that shoppers can scan with their mobile devices to learn more about the product in question, as well as see suggestions for products that would complement their purchase. Some of these QR codes enable a shopper to scan in-store and have products delivered to them at home. Yet another option for retailers is to adopt the "Just Walk Out" technology offered by Amazon Web Services. Users still have to download an app, but the in-store shopping experience becomes even more streamlined. These evolving technologies not only produce more satisfactory customer experiences, they also provide valuable data on the customer journey that retailers can leverage in future interactions.
Loyalty programs are constantly evolving. With ongoing inflation combined with third party cookie deprecation, loyalty programs are a critical piece of the marketing strategy. These programs successfully capture first party information that retailers can leverage for ongoing personalization initiatives. In 2023 we will see continued growth in loyalty, with a specific focus on engaging the elusive younger consumers who are less tethered to email addresses as the primary identifier.
In lieu of email, younger customers leave digital footprints on servers everywhere…with particular focus on Discord, Instagram, and TikTok. In order to reach this demographic, many retailers will update their first-party data collection methods and start to accept modern identifiers for their loyalty programs so that they can meet these shoppers where they most often are.
Connected Customer Experiences
Regardless of which channel shoppers ultimately use, there are some purchases that require a higher level of touch (think jewelry, cars, furniture). While chatbots can answer some simple inquiries, other purchases may require a more nuanced conversation. Many retailers have trained contact center agents who can support customers depending on their needs, but for the most part service remains disjointed and a point of friction. Customers are often forced to repeat themselves and provide a full history of their journey because support teams lack the data to connect all of their touchpoints. To eliminate the frustration that comes from having to explain a situation to YET ANOTHER person, companies can leverage technology such as a CDP to pull the cookie crumbs of customer data together to tell a meaningful story about a customer making for a smooth experience that will bring that buyer back again and again.