Innovation amidst Uncertainty: Engaging Connected Consumers
By David Kepets
Vice President, Customer Strategy, Merkle
As we look back at 2022, we can't help but feel an aura of uncertainty while endless predictions continue about the economic climate. Retailers, however, still need to focus on two key themes: engaging their customers and advancing their approach. With that in mind, now is the time to invest in data and make sure every interaction with customers is a positive experience.
What we can be sure of, is the shifting of consumer behavior since 2020 and the emergence of a new generation entering the market. Consumers moved online, pressured to test and explore as they navigated each purchase. The hybrid shopper became the norm as the customer journey blended the digital and physical.
Fast forward to where we are today, the adults of Gen Z, the third largest generational segment in the U.S., are settling into the market. Digital natives, at their core, Gen Zers, are open to exploring new platforms and immersive experiences. A third will actually begin the shopper journey on social media and prefer brands with that personalized touch.
The behaviors that link all generations today stem from being connected consumers: navigates seamlessly through all channels, constantly present in an everywhere commerce environment, where all moments are shoppable–from where we scroll, browse, see, watch, read, essentially anywhere we interact with a brand. So for 2023, let's focus on three areas centered around delivering experiences to the connected consumer.
The behaviors that link all generations today stem from being connected consumers: navigates seamlessly through all channels, constantly present in an everywhere commerce environment.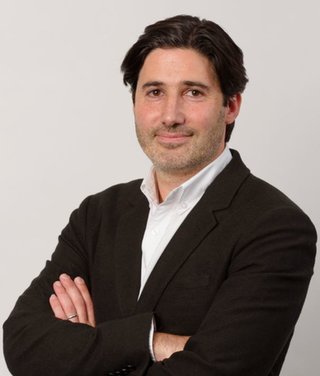 1. Data Investments & Retail Media Networks
As we enter the sunset stage of the third-party cookie, brands have had ample time to rethink their advertising strategy, but time is running out. This ushers in a more targeted and personalized approach as brands leverage first-party as a primary data source. The opportunity now is to strive for a real connection with consumers. Yes, first-party data is a solid foundation, but brands must find ways to enrich and expand their understanding of consumer preferences. They must establish a value exchange strategy where brands open the conversation with consumers to round out their profiles in exchange for a more personalized experience, ultimately serving both sides.
Sending relevant messages during those shoppable moments, Retail Media Networks, is an ideal solution for replacing third-party data. There has been a surge over the last few years and this will likely continue to grow. Retailers and advertisers partnering up to enrich first-party and transactional data can provide a scalable and targeted approach for a more direct connection with the consumer.
Younger generations continue to drive the trend in purchasing on social media, with Gen Z making up almost half of that audience. These younger consumers are beginning their search for products on social media too. It is no surprise that the prominence of TikTok over the last few years and its continued growth (the most downloaded app in 2022) has given social commerce the push it needed.
While TikTok has found a way to connect with younger audiences, other platforms will emerge as the space evolves. Social's cannibalistic nature of mimicking features between platforms, has only been proven again with the emergence of short-form video to sell products on Amazon and YouTube. As a result, growth opportunities are evident as this channel continues to capture the attention of younger and older generations alike.
With covid somewhat in the rearview mirror, brands are continuing to see in-store foot traffic resume. However, today's consumers may differ from who they were in 2019. As consumer expectations have shifted, brands continue evolving the in-store environment by connecting the online-to-in-store experience with a solid integrated digital-hybrid strategy. Tapping into app-enabled features that can be utilized in-store, like scan and browse product features, and seamless pick-up and checkout should become the standard.
Additionally, brands continuing to stay ahead will explore new store concepts, incorporating immersive experiences through AR, evolving loyalty, and even a gamified experience. All to increase value for the consumers as they engage with the brand.
Many predictions can be made, but it's clear that retailers must focus on their data, strategy, and technology to meet and engage the connected consumer. While uncertainty looms, retail innovation continues to charge forward with the unrelenting goal of perfecting the customer experience