Efficiency & Innovation: The Mantra to Thrive in Retail's Next Normal
By Matthew Guiste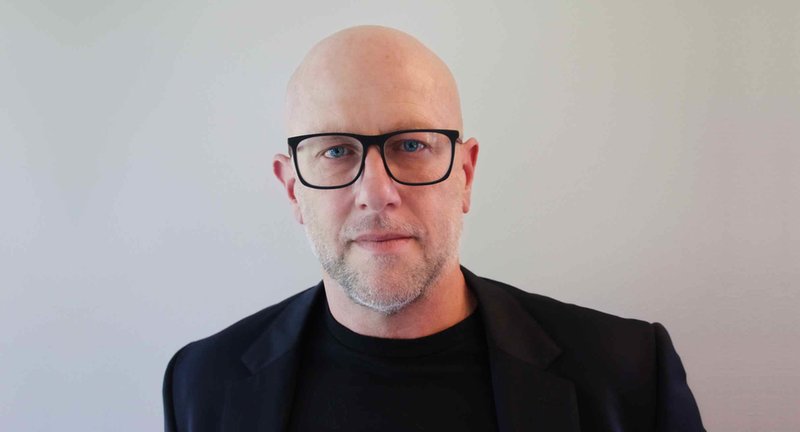 The last 36 months have been wrenching for retailers. They have faced challenges from an unprecedented global shutdown to an uneven and confusing reopening to finally the "next normal" of today, where they are confronted by inflation, jolts in the supply chain, and general uncertainty.
While nearly three-in-four consumers report shopping in-store at pre-pandemic levels, they have brought new and higher expectations to their retail experience. With that context in mind, here are the top three things retailers need to do in 2023.
Inventory optimization is critical, including loss prevention
Unsurprisingly, having the product a customer wants is crucial, it's the core of what a retailer is about. What's new, however, is the stakes are higher than ever. According to the latest Zebra Global Shopper Study, almost 80% of shoppers are leaving stores empty-handed, and half of them blame out-of-stocks. At the same time, the majority of retailers (80%) recognize this lack of visibility into inventory management as a challenge they need to address.
On the inventory supply side, expect continued supply and pricing challenges. On the inventory demand side, customers can comparison shop in the blink of an eye from their smartphones, and inflation and economic uncertainty make it difficult to predict future consumer behavior.
Even beyond all this complexity, retail loss and theft have reached unprecedented levels, and there is a growing awareness that inventory accuracy can also contribute to sustainability efforts.
Besides placing the right orders — the right assortment, sizes, colors, etc. — retailers in 2023 will need to take a comprehensive view of inventory across several key dimensions:
On-shelf availability: receiving, moving, counting and merchandising inventory to ensure accuracy and availability.


Modernize in-store fulfillment: real-time view of inventory location is required to implement buy online, pickup in store (BOPIS), buy online, return in store (BORIS), buy online, pickup at curbside (BOPAC) and other post-pandemic customer requirements.


Asset Protection: increase inventory performance by active theft and fraud practices and investments.
The goal for retailers is to advance their approach across these three dimensions from manual to tech-enabled processes, and, ultimately to guided, automated systems. This will allow retailers to thrive, retain their profit margins at healthy levels while also offering new and innovative solutions that meet and exceed consumer expectations.
The pace of change experienced this decade shows no signs of abating, and to thrive, or perhaps even survive, retailers will need to double down on efficiency and innovation.
Empower front-line associates—tech-enabled workers performing higher-value jobs
Elevate the in-store experience—the customer is (still) always right
For many retailers, front-line associates are their largest cost. Additionally, many associate jobs are high effort/low reward, and many now go unfilled. The solution? Human-centered automation, which means more bots and software to do the repetitive and tedious parts of retail jobs, freeing associates for higher value work such as assisting customers.
The first step is making sure retail associates have the right devices in their hands (or on their wrists or over their ears). With that step accomplished, retailers can unlock automation across customer-facing interactions like payment, loyalty, product and pricing look-ups, as well as internal needs like inventory management, communications, tasking and scheduling. As an added bonus, 78% of associates surveyed for Zebra's Global Shopper Study indicated that stores leveraging retail technology and mobile devices attract and retain more store associates.
One unexpected impact of the lockdown was the large increase in the number of consumers who tried and embraced new, in-store technologies. The latest Zebra Annual Global Shopper Study shows significant growth in the number of consumers who are willing, prefer or have a growing affinity for self-checkout options including contactless payments, self-checkout, smartphone self-checkout, "anywhere checkout," smart carts and digital kiosks.
Further, consumers overwhelmingly signaled a desire to make the store experience fast and efficient with seven-in-10 saying they prefer to get in and out of a store quickly. This presents an opportunity for retailers to invest in technologies that both improve the jobs for their front-line workers, and profitably improve the customer experience.
Key strategic elements driving checkout trends include enhancing the checkout experience to be faster and more accurate and improving in-store service—this can be as simple as offering home delivery of an item that's out-of-stock, or as personalized as clienteling, where retailers have a clear path to differentiation of their in-store experience.
The pace of change experienced this decade shows no signs of abating, and to thrive, or perhaps even survive, retailers will need to double down on efficiency and innovation. By prioritizing across these three dimensions - inventory management, technology for associates, and elevating the customer experience (including self-checkouts) - retailers can maximize their profits, be an employer of choice, and delight their customers.