You may not always be ready to take the next step. Do it anyway.
Susan Morris currently serves as Executive Vice President and Chief Operations Officer of Albertsons Companies, Inc. (NYSE: ACI). In this role, she leads the company's retail operations, overseeing more than 2,200 stores across 34 states and the District of Columbia, under 21 banners (Albertsons, Safeway, Vons, Jewel-Osco, Shaw's, Acme, Tom Thumb, Randalls, United Supermarkets, Pavilions, Star Market, Haggen, Carrs, Kings Food Markets and Balducci's Food Lovers Market), as well as 20 manufacturing facilities and 23 distribution centers with 270,000-plus employees.
The company's "secret sauce," enshrined in its founder Joe Albertson's philosophy for success: "Acting with integrity, always tell the truth [and] work really hard," is exactly how Susan got to where she is today, since she started with Albertsons when she was 16. With a rich career spanning more than 35 years' in the retail grocery industry, Susan has held just about every role imaginable in food retailing, specifically leadership roles across operations, sales, and merchandising.
As a young teen, Susan buzzed around in the mountains of Colorado on a dirt bike--and also started on what would become her lifelong career with Albertsons. While still in high school, Susan joined Albertsons as a customer service clerk, and worked at store level until she graduated from Colorado State University when she accepted a job at the division office. Her career has spanned roles from store director to corporate grocery sales director, vice president of bakery and operations and, upon the sale of Albertson's Inc.'s assets to SUPERVALU, vice president of customer satisfaction.
In 2010, Morris was senior vice president of sales and merchandising when she left SUPERVALU to join Albertsons LLC. In March 2013, she moved from her role as vice president of marketing & merchandising for the southwest division to intermountain division president and then became EVP of eastern operations, and later western operations.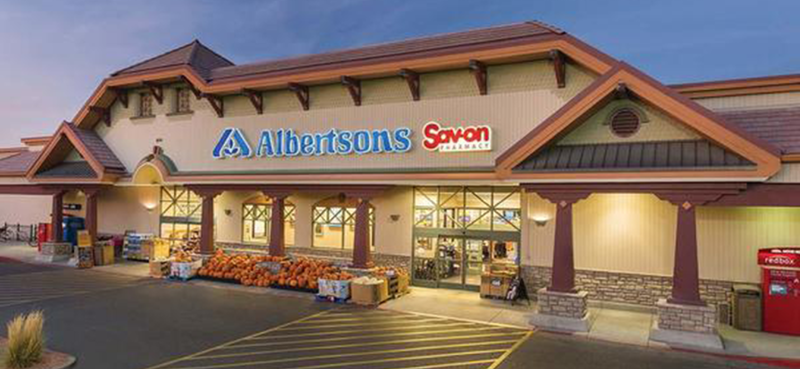 Susan loved the nimble structure the divisional office presents. "Working together on common goals, achieving great results together and seeing such quick turnaround, with action items quickly translating to results—there is not anything like it," she recalls. "I believe in bringing in the right people to do the job and empowering them and holding them accountable for their results. I feel the freedom to think and innovate drives growth—and ownership with accountability drives success. You must let everyone on your team try new things and fail forward."
She indeed personifies Albertsons' entrepreneurial spirit. A talented leader with profound commitment, Susan has worked her way up in the ranks proving her ability to lead, to execute and to bring teams together in one assignment after another. Susan is widely admired for readily accepting new challenges, developing others and bringing teams together.
Susan says, "One of the key lessons I have learnt overtime is never hesitate to ask for what you want because you often get it. Push yourself to do things that makes you uncomfortable. Take up a new challenge. It's amazing what will happen when you do that. You learn so much when you push yourself to do different things. Surround yourself with people that have passion, energy and drive and excitement. Also make sure you cultivate that."
Susan has been recognized numerous times for her leadership in the grocery industry, including being named a Top Women in Grocery and Tribute to Women in Industry (Idaho) honoree. She serves on the board of the J.A. and Kathryn Albertsons Foundation and the Food Marketing Institute.
Susan's advice for professionals aspiring to be future leaders:

I truly believe in and try to practice advocacy—both for people who are in the room and those who are not. I not only believe that it's essential for women to advocate for one another, but also not to lose sight of advocating for oneself. I like to call this "raising your hand" and not being afraid to throw your hat in the rink. You don't have to know everything about that initiative, position, or role—otherwise it wouldn't be a growth opportunity—you just need to have the passion, willingness to learn, make mistakes (and learn from them) and reinvent/innovate yourself along the way. Of course, general knowledge and skill is important, but that doesn't mean that you shouldn't go for it, if you can't check off everything in "the list."