CURIOSITY, COURAGE & CONSISTENCY
Embracing change and transformation with courage are a must if you want to be a leader of the future.
Karthicka Krishnasamy serves as SVP, Merchandising Operations for Michael's. She is responsible for leading merchandising planning, inventory, pricing, space planning, category management strategy and data analytics areas within the company.
Her team's mission is to enable data-driven decision-making to help provide a compelling product assortment and frictionless shopping experience for the Makers. She works closely with the merchandising teams to improve overall category performance to drive growth, increase value for the Makers, and optimize product flow and operational efficiencies. "In today's dynamic economic and logistical climate, my team's work is extremely critical for the organization to drive growth while continuing to surprise and delight Makers with a compelling assortment at the best value possible," explains Karthicka.
Prior to Michael's, Karthicka spent 7 years at Walmart Inc., in various leadership roles. She started in Sam's Club as a Senior Planner for ladies and kids apparel businesses. She quickly climbed the ladder from a Merchandise planner to a highly transformational, strategic leader as the Director of Planning and Inventory for apparel, accessories and jewelry and then served as VP Pricing, Exit & Auctions for Sam's Club and finally VP, DMM leading the OMNI channel merchandising strategy and execution for varied categories. Prior to Walmart Inc., she worked at Sears Holding Corp leading various merchandise strategy and planning initiatives to maximize topline growth and reduce SG&A. "Holding a variety of cross-functional leadership roles has helped me gain perspectives and experiences that have made me the leader I am today," she quips.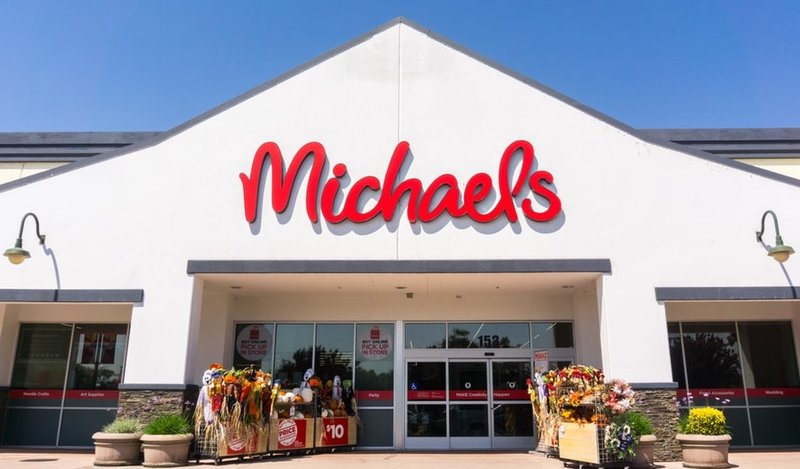 In every role, she has been instrumental not only in improving business efficiencies but also focused her time and attention training, developing and promoting diverse talent. She is best known for constantly challenging her associates to change the way they think and work beyond their comfort zones in order to reach their fullest potential. She believes no matter who you are or where you are from, all you need is a will to make change, and a determination to succeed. "I have always followed a simple framework to advocate for my or my team's ideas: Anchor ideas to data and facts, highlight the value proposition for the company's greater good, know your decision makers/partners in the group and tailor your pitch accordingly," she says.

Courageous and strong-willed, Karthicka spent close to a decade in the consulting space where she honed her skills that form the foundation of the leader she is today—excelled in being detail-oriented, results-driven and customer-focused, strengthened her abilities to dissect the business need, developed a forward-thinking approach, art of collaboration and exploring all viable solutions and finally mastered a high-level business analysis competence.
Raised in a conservative middle-class family in Southern India, Karthicka has always stood out of the norm with her positive-driven attitude to break stereotypes associated with women in workforce. At each stage of her career, Karthicka had to rewrite the rules, learn from her team, and then transform to leave the organization in a better place than before. Her passion and dedication helped her to push forward ideas and propel higher.
She follows a simple rule of "the 3C's": Curiosity, Courage & Consistency. "In a fast-paced retail world, if you are not curious you will become obsolete. Technology is accelerating the pace of growth and innovation, and lines between domains are increasingly blurred. Embracing change and transformation with courage are a must if you want to be a leader of the future. Innovation comes from curiosity, courage drives disruption and consistency builds trust with your people to drive business results. Last but not the least, always simplify!" says Karthicka.
As a leader with high expectations, Karthicka emphasizes on how important it is to always be consistent regardless of circumstances. "Leaders must take the time to learn how their work interconnects with the rest of the organization, and use their creativity to rearrange things in new and unexpected ways. You must challenge yourself to see beyond the status quo and push your team forward to take calculated risks powered by curiosity. They say "Known is a drop and unknown is an ocean," so we should all be lifelong students," she notes
Curiosity, Courage & Consistency