If you rush through roles looking for the next promotion, you can miss leadership lessons and growth opportunities in your current position.
As Chief Retail Officer at Visionworks, Jackie DeChamps leads all U.S. Retail Operations. Working collaboratively across the optical industry, Jackie has helped innovate groundbreaking technology bringing much-needed transparency and simplicity to eye care while increasing patient access. Her ability to deliver corporate strategy in a relatable manner has allowed her to connect high-level initiatives from the boardroom to frontline store associates, optimizing delivery.
"Never underestimate the power of your purpose," advises Jackie as she explains, "Every day I'm amazed at the impact our work has on communities all over the nation. Visionworks exists to empower everyone to see the world they love in a surprisingly simple way, and that requires both access to exams and eyewear. For the Visionworks team, providing access to eye care for our diverse customers fuels us daily. Our commitment to ensuring care also extends to those who don't have access to vision care."
Jackie's vast experience in Human Resources and Operations uniquely positions her to successfully lead teams across multi-disciplined arenas. Her resume boasts executive-level management, strategic program management, people development, resource forecasting, organizational development, and employee relations. And while impressive, what's truly remarkable is how she blends knowledge with a meaningful purpose to inspire not just the mind of those she leads, but also their heart. She's a fierce advocate for diversity, equity, and inclusion and works hard to champion all voices.
Before joining Visionworks, Jackie helped lead IKEA U.S. as the Chief Operating Officer. During her tenure, she grew the business through sales and profitability while providing direction and support to the 16,000+ U.S. employees. Her time there also included holding the Chief People Officer role.
As a teenager (and still today), Jackie loved cooking and followed this passion into a technical high school focused on Culinary Arts. "Working in a commercial kitchen at that age offered meaningful relationships with people who worked incredibly hard to provide for their families. I noticed their humility and their wise insight into the reality of what it took to operate a flawless kitchen. I also saw the moments when their leaders discounted that insight. It was, and still is, the most impactful leadership lesson I've learned. I continued to work in the kitchen during the day, and attend college at night, knowing my calling in life was to advocate for those voices in every position I held," recalls Jackie.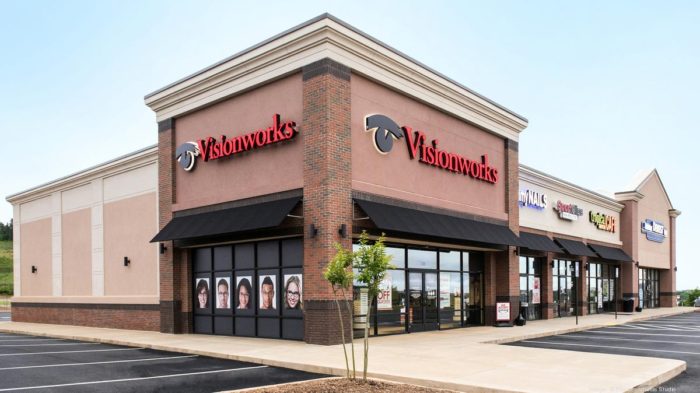 She eventually began working for IKEA, where she saw what can happen when empowered associates are valued and heard. Jackie worked tirelessly to advocate for all IKEA employees. In doing so, she launched an industry-leading parental leave benefit in the U.S., initiated a diversity and inclusion movement, and consistently improved employment standards by establishing a living wage. She also helped create many other transformative initiatives, which Fortune Magazine and The White House recognized.
"Every leader should honor the hard work of frontline retail associates and truly hear the wise insight they bring to the company through motivation, empowerment, and the removal of obstacles through operational efficiency," explains Jackie who continues to advocating for and empowering over 3,000 retail associates at VisionWorks. "True leadership is rarely about having one's personal voice and views pushed above any other and more often about collaborating with our teams in an open, inclusive, and equitable manner. I believe the best ideas come from the stores, and as we focus on curating and promoting the ideas of the many, we build a diverse, inclusive, and equitable culture. And the more we do that, the faster the flywheel spins, creating more momentum for the next great idea. I firmly believe it all begins with us as leaders. We can be the most powerful affectors of social change, if we wield our power in a way that promotes the well-being of all humans rather than protecting and perpetuating systems that promote only a few."
For aspiring leaders, Jackie has this to say, "The best way to get to the position you want is to be excellent at the job you have. I learned to be content in my current role and believe that great things would come when I exceeded expectations. In our culture of doing more, faster and better, it can be easy to rush through roles looking for the next promotion. In doing that, we can miss leadership lessons and growth opportunities in our current position. "
"The other learning I would share, especially to those in the optical field (or any retail space), is that it's critical to stay connected to the frontline associate experience and voice. The strategies and solutions developed will significantly increase the brand experience when corporate and the frontline actively listen to and hear from one another. When a brand has a culture of collaboration, magic happens" says Jackie.
Passion drives everything Jackie does, including her family role. She loves to cook, adventure in the outdoors, watch her beloved New York Yankees, but most of all, she is deeply grateful for the privilege of raising two strong and capable kids alongside her husband.