Stop seeking approval for your accomplishments and begin focusing on doing the best job you could for your company. You will see the magic! Your career begins to take off.
Kathryn McLay is president and CEO of Sam's Club, a members-only warehouse club. A division of Walmart Inc., with 100,000 associates and nearly 600 clubs.


Kathryn has turned Sam's into one of the retail winners of the pandemic, with fiscal year 2020 revenue climbing 9% to $64 billion and operating income up 16%. Membership at Walmart's warehouse club division has grown at a record pace, too, hitting an all-time high. The Aussie has rolled out new ways to shop: Last year, Sam's piloted a service that lets customers place direct-to-home orders while perusing the aisles.
Speaking at NRF Converge last year, Kathryn said, "My experience in retail has taught me that if you put profit as your primary goal, you fail. You have to start with, 'How do I create value? For us, if you boil it down to the essence, it's great items at disruptive prices. You build out from there. Then we have 100,000 associates — we need to make sure they have great jobs and great careers. Beyond that, we look at how we relate to the earth. We're proud that we're a sustainable player. But the heart of it is creating value for members, and from that you generate a profit. Not that any of this is easy. You have to figure it out. Part of it is automation and technology. Part of it is simplifying processes in the clubs themselves. If you're clever and smart, you can grow and be profitable at the same time"
Kathryn has held a number of leadership roles at Walmart since joining in 2015 as vice president of U.S. Finance & Strategy. Her first role was driving the transformation of the Walmart U.S. business through oversight of a set of strategic, cross-functional initiatives called Legacy. In 2016, she moved to Supply Chain, where she redesigned the way product moved from supplier to shelf, created an integrated end-to-end Walmart U.S. supply chain and also led operations of the imports and reverse networks. In 2018, she was named executive vice president of Neighborhood Markets for the Walmart U.S. business, where she led the overall operations of nearly 700 of the small-format stores across the country.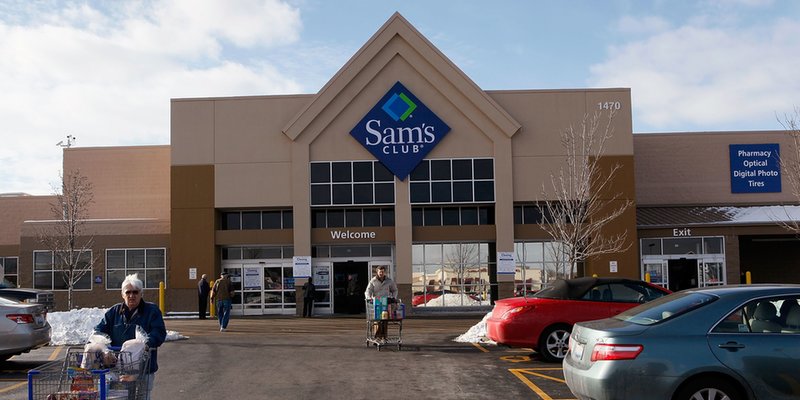 Kathryn began her career in 1992 at Deloitte as an undergraduate and worked in both internal and external audit and later at Qantas Airlines. In 2001, Kathryn joined Australian retailer Woolworths in corporate audit and completed her professional studies as a Certified Internal Auditor. Kathryn was then appointed head of audit reporting to the CEO and the audit committee chair. In 2007, she was selected as the general manager for business development and subsequently held executive leadership roles throughout Woolworths' retail and supply chain.
She is past president and chairwoman of the Institute of Internal Auditors and also served as a board member of ECRA, an industry board comprised of retailers and suppliers.
A native of Australia, Kathryn has a bachelor's degree in accounting and finance from the University of Technology in Sydney.
Kathryn and her husband live in Bentonville, Arkansas, with their three children. She currently serves on the Northwest Arkansas Regional Board of Make-A-Wish Mid-South.
In an interview conducted virtually as part of the Women's Empowerment Summit, an annual event held by the Northwest Arkansas chapter, Kathryn was asked what advice she would tell herself as a young executive if she could go back in time. She recalled a time when she began to wonder if her potential was lost in the eyes of management after a shift in upper management. As a determined and goal-oriented young executive, Kathryn said she heaped a set of expectations on herself and worked hard to accomplish those goals. Much to her surprise, her new bosses didn't seem to notice. It wasn't until she spoke with another female leader she realized the contract between herself and the employer required she do a job and there was no guarantee of praise or promotion, as those were elements she had for herself. Kathryn said once she stopped seeking approval for her accomplishments and began focusing on doing the best job she could for the company, her career began to take off.
She also said too often women with potential don't have the confidence to speak up or seek seats at the table unless they are invited. That's when you should begin looking for opportunities to mentor and sponsor other females wanting to build careers in retail.