Be bold in bringing your ideas and learn not only from what worked but more importantly what didn't.
The British consumer goods company, Reckitt, maker of hygiene, health and nutrition brands such as Lysol, Dettol, Harpic wanted to create Center of Excellence for Shopper and Category across Reckitt's enterprise business with the goal of establishing a world class standard of how it deploys insights to impact action and how it can lead the future development of categories with its customers using the latest technology. That's when Amy 'AJ' Joyce was roped in. She joined Reckitt in 2020 and leads Reckitt's shopper insights and category development teams.
As shopper behavior has been—and continues to be—rapidly changing, a top-down or one-size fits all approach isn't set up to meet the needs of shoppers in today's marketplace. With differing geographical needs and multiple fulfillment options, Amy is leading team that could be a game changer for Reckitt's business. Talk to her for a few minutes and you would know she thinks like a business owner—very confident in her business case, has an insights-driven approach, knows the numbers inside out, and articulates the cost/benefit clearly and succinctly.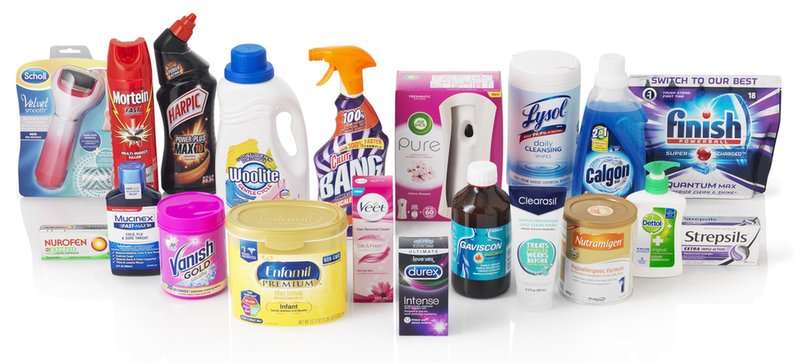 Amy has a wealth of experience—22 years of CPG experience with 16 years in OTC Healthcare and increasing responsibility across Sales, Category, and Insights Leadership, while working across multiple retail customers across Grocery, Drug, and Walmart at GSK, Pfizer Consumer Healthcare, Bayer Healthcare, Clorox & Nielsen. "I created a deliberate path in CPG, and specifically healthcare, with a foundation in market research and category. Understanding why a product does/does not sell and how to curate categories to enable cross-purchase along with the attributes that impact shopper decisions has always been fascinating to me. In order to be a strong leader, I built experiences across multiple functions including category, sales, shopper marketing, and insights. And, I positioned myself as close to a variety retail customers in order to understand the dynamics of their business and challenges in addition to my own company's. These experiences gave me incredible perspective on how to drive to action. And, putting the customer and consumer first always leads to the right solutions," notes Amy.
In 2020, Amy was recognized as a Top Woman in Health, Wellness, and Beauty by Drug Store News (DSN) for Business Excellence. She completed her executive education focused on Management Consulting from Harvard University, Cambridge. Additionally, she holds a BS with concentration in Interpersonal Communication from Nebraska Wesleyan University, Lincoln.
For aspiring leaders, here's what Amy advises, "Be really proficient at your trade so you can lead by example and are credible. But more importantly, be an empathetic listener to truly understand what your team needs from you to help them succeed. Your success is ultimately helping others succeed."
She further adds, "Think of your career as a marathon, not a sprint. Be patient with your growth, promotions, and transitions. Don't be in a hurry to get to the next role rather get as much as you can from your current role. Be bold in bringing your ideas and learn not only from what worked but more importantly what didn't. These things will give you depth and prepare you for leadership where decision making skills and the ability to assess situations are imperative. Give it time and your experience will serve you well. Enjoy it!"