The forward-thinking leader
Be yourself! Lean into the strengths…Don't think of yourself as a "female leader" — you are a leader, with every opportunity available to you.
Lauren R. Hobart is President and Chief Executive Officer of DICK'S Sporting Goods. Lauren is the third CEO in the company's history, preceded by current Executive Chairman & Chief Merchant, Ed Stack (1984 – January 2021), and the company's founder, Dick Stack (1948 – 1984).
Lauren joined DICK'S in February 2011 as Senior Vice President and Chief Marketing Officer (CMO). In her time as CMO, Lauren revamped the Company's marketing efforts, drove significant improvement in the ROI of the marketing spend and was instrumental in developing and launching the CALIA by Carrie Underwood brand. In 2015, Lauren was promoted to Executive Vice President and CMO and later to Executive Vice President, Chief Customer & Digital Officer. She became President of DICK'S in May 2017 overseeing the Stores, Marketing, eCommerce, Technology, HR, Communications, Legal and Strategy & Analytics organizations. Additionally, she has served on the DICK'S Board of Directors since January 2018 and is President of The DICK'S Sporting Goods Foundation.
During her tenure, Lauren has helped drive the company's robust technology and eCommerce strategies, among other substantive growth initiatives. She has had a significant impact on shaping DICK'S inclusive culture, enhancing our exceptional customer service offering and improving the customer experience.
Under Lauren's leadership, The DICK'S Sporting Goods Foundation developed its signature Sports Matter initiative in 2014, which has enabled over one million children to have access to sports. DICK'S and the DICK'S Sporting Goods Foundation have given over $105 million in grants and sponsorships since 2014 to raise awareness and address the growing issue of underfunded youth sports programs nationwide.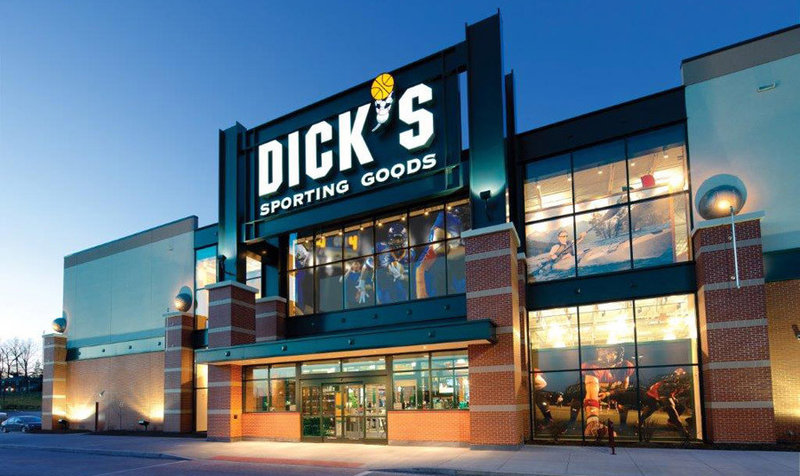 Prior to joining DICK'S, Lauren spent 14 years at PepsiCo in various leadership roles, including CMO of Carbonated Sports Drinks in North America. Prior to PepsiCo, Lauren was at Wells Fargo Bank and at JP Morgan Chase.
From 2014 to 2018, Lauren served as a member of the board of directors of Sonic Corp; since November 2020, Lauren has served on the YUM Brands! Board of Directors.
She has always welcomed responsibilities beyond what her roles entailed. In 2015, along with the marketing portfolio, she had taken additional responsibility of heading Dick's eCommerce. On her watch, e-Dick's commerce grew into a formidable multibillion dollar in the sporting goods market. It later helped the company navigate during pandemic, with online sales doubling in 2020.
It's remarkable of how she guided Dick's through the pandemic-related turmoil of the past two years. In a recent interview with Fortune magazine, Lauren said, "Retail is a customer-centric business that requires high emotional intelligence, communication, and invaluable people skills. Psychology was the best degree I could have had. It's not like I figured out how to shrink people's head, but rather caring about human behaviour and people's dynamic.
Lauren is the first nonfamily CEO and the third person to run the family-owned retailer since its start in 1948. Soon after she took the reins, she recalls then-CEO Ed Stack, her long time mentor and the man who turned Dick's into a national sporting good powerhouse telling her, "Being Lauren is what got you here. So keep being Lauren." The advice has served her will and she says the same to anyone she mentors. "Be yourself! Lean into the strengths…Don't think of yourself as a "female leader" — you are a leader, with every opportunity available to you."
The forward-thinking leader