When you empower people to make a difference, that's what they do. This is who we are when we're at our best.
Christina Hennington is executive vice president and chief growth officer for Target. She oversees merchandising, including the retailer's best-in-class product design and sourcing organizations, as well as insights, strategy and innovation. As chief growth officer, she works across the organization to identify and pursue revenue-generating strategies that deepen the company's relevancy with current and prospective guests, and reinforce its stronghold as a leading U.S. retailer.
Prior to this role, Christina held several merchandising leadership roles and supply chain positions at Target since joining in 2003. She was instrumental in the retailer's efforts to modernize its merchandising organization, leading the industry by blending its physical and digital buying functions. She has held positions in more than 10 categories, including beauty, toys, electronics, essentials and more, led the operations teams within merchandising across the U.S. and India, and oversaw Target pharmacy and healthcare clinics.
A management graduate from the Kellogg School of Management at Northwestern University, Christina's rise up the corporate ladder, to large extent, has been because of her firm belief in the team and the company culture. "Culture exists in any company and it is a matter of harnessing it for the power of what you're trying to do with your organization," says Christina. "When you empower people to make a difference, that's what they do. This is who we are when we're at our best."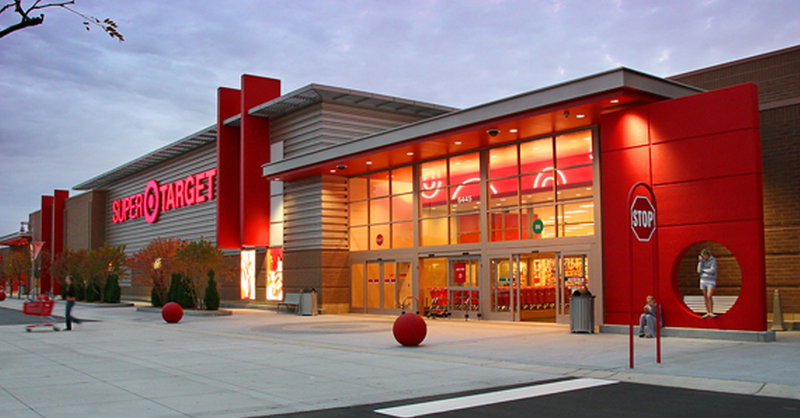 Throughout her roles, she has driven collaboration to operationalize strategies across the enterprise. Christina understands that to succeed in today's retail environment, in which consumers' expectations continue to rise, requires investing in people. "We really value our team. We think that the team is the secret sauce that builds our culture and that contributes to the growth that we have delivered in our business. Investing back into our team is not only the right thing to do, it is the smart thing to do to stay ahead in a competitive environment. Every time we invest back in our team, they deliver for our guests. And when we deliver for our guests, that delivers for our business and our shareholders. So this is a smart investment. It is what continues to fuel us. Regardless of industry size or scale, I think the businesses that will be successful will be the ones that are fully aligned when it comes to how people fit into their plans and put in the work needed to back up words with meaningful action. Because ultimately, strategy and culture are linked. They reinforce each other. The how and why of your work is just as important as the what. At Target, putting action behind our values has meant doubling down on our commitment to our team," said Christina during the WWD Apparel & Retail CEO Summit in November 2021..
Christina has been consistently recognized by the industry for her leadership and continued focus on diversity, technology and guest experience. She has been named Merchandiser of the Year and one of the 50 Most Influential People in the Multicultural Market by Women's Wear Daily, and one of the Most Influential Women in Retail by Mass Market Retailers.
Before joining Target, Christina spent several years as a consultant with PricewaterhouseCoopers in Boston, and served as a product manager for two Boston-based technology start-up businesses. "My undergraduate liberal arts degree provided a great jumping off point into consulting, which exposed me to different companies, cultures and types of problems. Consulting allowed me to figure out what I'm drawn to, what I like, what kinds of problems I want to solve and the culture I want to be around," explains Christina.
Here's Christina's advice for future leaders:
Anyone aspiring to have a leadership role and be a great leader needs to have a desire to want to help people be the best they can be. You have to want to invest in talent and understand how to motivate and get the most out of a team. That's where the real power is. Creating opportunities for others and building a winning team builds out the best in everyone's abilities. As a leader, it's your job to set up a team with the right resources, direction, coaching and support, which elevates their work and creates broader impact.


If you're working in the fast-paced consumer industry, you need to have a level of curiosity and humility about what you know and not be afraid of moving forward without all of the answers. There are ways to decrease risk in your choices so they don't feel so big – but you have to move forward and figure out how to keep pace with the consumer. The American consumer is not monolithic. They're dynamic with different expectations and changing needs. If you can't keep pace with the most common expectations, macro trends and be there when and where the consumer needs you, you'll quickly fall behind. It's much easier to get ahead, knowing that you might make a few mistakes along the way and adjust accordingly than fall behind and play catch-up. You have to be willing to move forward despite uncertainty. At Target, we take great pride in listening to, understanding and meeting the guest on their terms. That takes tremendous agility and care, and I see it every day in our team and culture.