Change leadership, the power of effective communication, empathy, and relationships—four key learnings that changed the game for me as a leader at H-E-B.
From scanning turkeys to building the next wave of retail, Esther Castelo has had an incredible 29-year journey at H-E-B--from part-time cashier to Group Vice President of eCommerce eStore/Retail Operations.
Just a few days before Thanksgiving of 1993, Esther started working as a front-end checker at the San Antonio Marketplace store. Encouraged by her manager, Esther enrolled herself into a training program (H-E_B's School of Retail Management) to develop skills in H‑E‑B store operations. On completion of the program, Esther became Service Director. After couple of years she stepped into the role of Manager of Grocery department.
When H-E-B was opening a new store in Fredericksburg, opportunity opened up for Esther to serve as Assistant Store Director. After a two-year run in Fredericksburg, she returned to San Antonio as a Top Store Leader.
She then went on to open two other stores, trained other leaders before being roped into a productivity project on the corporate side and was instrumental in starting Continuous Improvement & Design (CID) department, which looked into H-E-B's processes from end-to-end to find out how to make them more streamlined and efficient.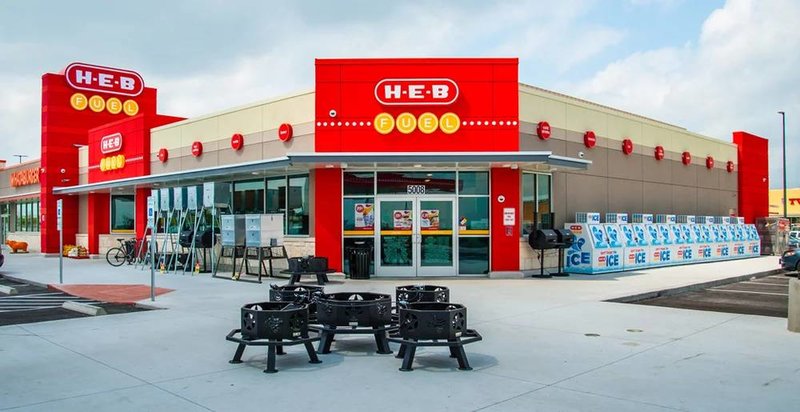 Having spent several years at various stores, Esther had understood the power of relationships at the store level, but she had never invested in the relationships at the corporate level. On one of the projects she was working on, she had to get everyone on board. "It was quite challenging," she describes. "I had to quickly learn about change leadership, the power of effective communication, empathy, and relationships—four key learnings that changed the game for me as a leader at H-E-B."
After eight years on the Continuous Improvement & Design team, she went back to store operations as a Director of Retail Operations in Houston in 2016. The very next year she was called back to the headquarters to run the Store Operations side of H-E-B Digital. "It has been the most rewarding and most challenging job and this role is stretching me and so many others in ways we just could not have imagined. I guess that's why this one is called a 'digital transformation.'" notes Esther.
"The biggest challenge for us right now is that we are learning while we are also working to win. There is no time to slow down and we have to build a business in a space that we haven't spent a century in. We have experts in tech, experts in store operations, experts in delivery, and experts in product development—the challenge is sharing that expertise across all areas of a very complex business to bring the absolute best experience to our customers," said Esther in 2019 during an interview for internal newsletter with H-E-B Careers.
Today, Esther's team drives nearly 200 H-E-B eStores, which is eCommerce online business. Amidst the pandemic, Esther oversaw the H-E-B is rolling out a number of automated micro-fulfillment centers to support the chain's curbside pickup and delivery business. Her team actively manages nearly 14000 partners in the Curbside and Delivery departments.