THE SPIRITED LEADER: FROM COFFEE TO THE CLOUD
I am where I am today because I'm surrounded by incredible, strong, capable women I call my 'personal board of directors'. Where's yours?
Shelley Bransten, Corporate Vice President, Retail & Consumer Goods, grew up in retail. She is a passionate advocate for customers and works tirelessly to ensure they are set up for success across their digital transformation efforts. At Microsoft, Shelley leads the thought leadership, go-to-market and solution approach to address retailers' most important growth opportunities.
She works at the intersection of retail and technology as a bold, supportive, and innovative leader, managing multiple moving parts to deliver big-picture solutions for Microsoft's customers and partners.
"Growing up as the daughter of a coffee brand owner, I guess it's no surprise that I knew what a supermarket end cap was long before I could do a cartwheel or serve a tennis ball...my father never missed an opportunity to teach me the power of "retail is detail. Being in and around the family's coffee business as a young girl taught me a lot. A lot about getting "out of my bubble" and into the world. To be curious about people, what they say and what they do. And to understand the power of brands and storytelling," reminiscences Shelley in one of her Linkedin posts.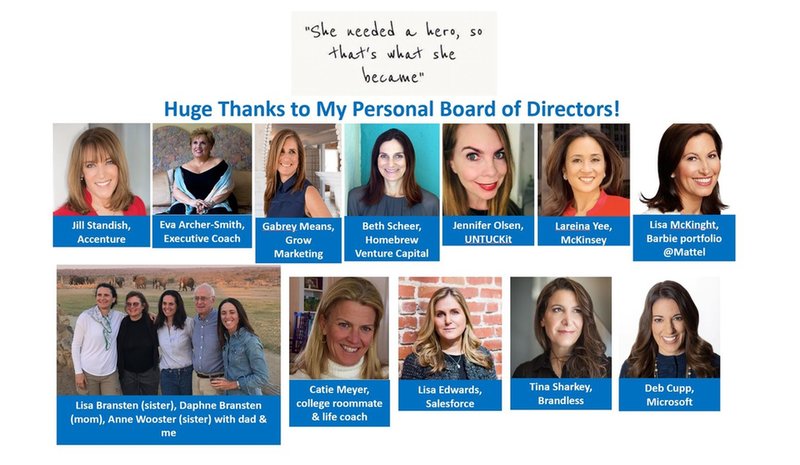 Courtesy: Shelley Bransten's Linkedin Post
Prior to Microsoft, Shelley was the SVP of Retail at Salesforce, launching business solutions that addressed challenges facing the retail industry. She also worked 16 years for Gap Inc., setting the vision and execution of world-class CRM programs for Gap, Banana Republic and Old Navy. "It's 16+ years I spent at The Gap where I got to combine my passion for understanding the customer with technology. Granted database marketing wasn't the coolest place to be back then but I always had a passion for understanding the customer. Quite frankly that's where data can help tell stories, bring hypotheses to life and connect people more deeply to the consumers they serve," says Shelley.
Previously, Shelley worked at Williams-Sonoma, Smith & Hawken and Visa USA.
‍Outside of work, Shelley is proud mother of 2 teenage boys (never a dull moment she says) and flash the dog (who sometimes listens.). A longtime resident of San Francisco, she also enjoys vinyasa power yoga and hiking.
In one of her posts, Shelley acknowledges the power of mentorship and says, "I am where I am today because I'm surrounded by incredible, strong, capable women I call my "personal board of directors" – mentors who've helped me navigate career and life – and I owe an enormous debt of gratitude to these amazing women."
Shelley applies lessons learned from her mentors:
When feeling stuck or stale, keep moving; don't sit in your own level of dissatisfaction.
Ask yourself: What gives you energy? What drains you?
When you believe in the value of a business idea, have the courage of your convictions to fight for it.
THE SPIRITED LEADER: FROM COFFEE TO THE CLOUD