Driving Operational Excellence
Mary Ellen leads retail operations, asset protection, process change and productivity improvement initiatives for 2,800 stores in 35 states, serving more than 11M customers each day. She also has direct Profit & Loss responsibilities for three supermarket divisions. As a leader during the global COVID-19 pandemic, Mary Ellen has ensured the company remains focused on safety for associates, customers and communities Kroger serves.

Mary Ellen joined Kroger in 1999 in the company's Manufacturing Division. She held several Manufacturing leadership positions, including Human Resources manager, general manager and Regional Operations manager. She was promoted to vice president of Deli/Bakery Manufacturing in 2009. In 2012, she was promoted to vice president of Natural Foods and in 2014 to vice president of Merchandising for the Columbus Division before becoming vice president of Operations for the same division in 2015 While serving in the Columbus division, she led her team to achieve a double-digit increase in sales and market share growth. Mary Ellen was promoted to group vice president of Retail Operations in 2016 and was named to her current role in 2019.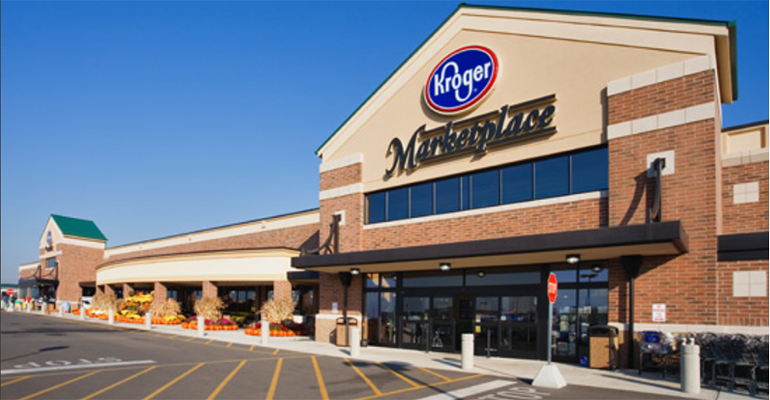 Mary Ellen graduated magna cum laude from Vanderbilt University with a bachelor's degree in Human and Organizational Development. She earned her MBA from the University of Colorado.


"Mary Ellen quickly established herself as a key contributor to both the sales and operations organization as well as to the senior executive team," said Mike Donnelly, the then company's COO when Mary Ellen was elevated to the current role. "She led Kroger's efforts to deliver an unprecedented $1 billion in operational savings in 2018 and will no doubt successfully extend her proven track record while overseeing several of Kroger's retail supermarket divisions."
Mary Ellen has demonstrated a strong track record of success leading teams across our business, including manufacturing, operations and merchandising. She is the right leader to help shape Kroger's vision for store operations as it grows.
Driving Operational Excellence