An executive conversation with Igor Gorin, CEO

Astound Commerce is the world's largest independent digital commerce specialist. We combine strategy, technology, creativity, insight and a proven methodology to deliver exceptional digital shopping experiences for clients. Through a forward-thinking, results-driven approach, Astound Commerce serves leading global brands such as Puma, L'Oréal, Under Armour, Louis Vuitton, Mattress Firm and Toys 'R' Us.
Our team has decades of ecommerce experience and more than 2,000 implementations under our belts to address the complex challenges, advancing technologies and the unique needs across global markets. Today, we remain committed to ensuring that the ecommerce operations of the brands we work with can sustain significant increases in transaction volume and to providing these brands with strategic advice as to what they must now do differently.
Today's consumers have high expectations created by interactions with disruptor companies that get digital commerce right—and they bring those expectations with them whether they're visiting a website, opening a mobile app, calling a customer service representative, or walking into a store. They need interactions that are consistent and engaging, with a brand that knows and cares about their specific concerns.
Together with our clients, we design commerce strategies that are unique to business needs, uncover untapped potential, and build an experience-driven ecosystem that ignites business growth, delights buyers, and turns customers into lifelong advocates. Astound Commerce doesn't just give brands world-class tools and creative materials. We evaluate how an experience-driven ecosystem that fuses ever-evolving technology, data, design, and storytelling will fundamentally change a business. By providing a target for a brand's unique business proposition, we have the capabilities to close the opportunity gap between where a client is and where they want to be.
Astound Commerce excels at developing beautifully crafted, content-rich mobile and web hubs and experiences that remove friction, solve pain points, meet unmet needs, and create joy. These systems flawlessly activate a 360º view of customers, linking cross-cloud, third-party, and OMS/POS integrations with CDP, analytics, and marketing automation, connecting every aspect of the digital experience anywhere, anytime, in any channel, on any device.
By combining data, storytelling, search, social, email, and paid advertising we allow clients to acquire and engage audiences, nurturing cross-channel relationships based on shared interests, behavioral intelligence, real-time market research, and relentless testing.
"Astound Commerce doesn't just give brands world-class tools and creative materials. We build an experience-driven ecosystem that fuses ever-evolving technology, data, design, and storytelling will fundamentally change a business."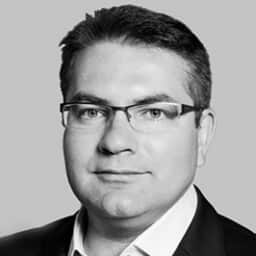 To transform Puma into a digital-first brand, Astound Commerce migrated its sites onto the Salesforce Commerce Cloud, building a kit of parts that could be customized, as needed. Laid upon this framework was an interface that could be tailored to the language, currency, and cultural nuances of each geographic market. The system could also host local and global marketing campaigns. We strategically coordinated the sites' rollout, testing for kinks in the smaller markets before migrating the brand's high-profile North American and European properties onto the platform. To improve page-load times and the check-out experience for customers on phones and tablets, we introduced Salesforce's SFRA mobile platform and Einstein artificial intelligence (AI) technology; both which allow Puma to collect real-time customer-behavior data and tweak the sites accordingly. Finally, we included the ability to offer customized and online-only products on all sites, such as Arsenal football jerseys in the UK, to lure new and repeat customers to the channel.
Spanning more than eight years and 110 projects, Astound Commerce's partnership with Puma continues to push them ahead of competitors and drive profits and market share for the brand. Replatforming and mobile optimization have reinvented the customer experience, rendering the journey more personal and frictionless from discovery through sale. These technologies also are providing Puma with previously unattainable data about the brand's consumers, their online behavior, and their product preferences. The resulting insights are generating leads, shaping product development, and improving the efficiency of Puma's local and global digital-marketing campaigns. Our implementation and continued optimization of the sites is allowing Puma to control its brand story, with the company connecting with consumers by literally and figuratively speaking their language.
To create a holistic customer experience that reflected the brand essence, Astound Commerce developed an experience-driven commerce ecosystem that included replatforming Space.NK's ecommerce site, developing a new CX, optimizing the mobile experience, removing friction from conversions, and strengthening long-term customer-brand relationships.

Our strategists and engineers collaborated closely with the Space.NK team to consolidate the website into a single ecommerce ecosystem. This unified platform allowed us to address customer-personalization needs, increase site stability, and decrease page-load times; it also provided future flexibility to scale and enhance the site. Astound Commerce updated the site's visual design, making it mobile friendly, ensuring a consistent and optimized experience across mobile phones, tablets, and desktop devices. To improve the CX, we identified key customer journeys and devised multiple ways to facilitate those journeys through cutting-edge design choices. Astound Commerce also introduced active data sets and geo-targeting to provide Space.NK's digital customers with the same personalized recommendations and tailored shopping experience that they would enjoy in-store. And perhaps most importantly, we completed all work within an aggressive four month timeframe, making it one of the quickest full-site migrations of its kind.
By satisfying two consumer behaviors driving luxury beauty sales—personalized service and the migration from desktop to mobile devices—we are transforming Space.NK into a digital-first brand that taps into the emotional reasons why people buy prestige cosmetics and skincare.
Adidas—which also owns the Reebok and TaylorMade brands—wanted to gain market share by transforming the way it engaged and activated its young, tech-savvy customers.
The brand's goal was 40% growth year-on-year, so ever evolving technology enablers had to be fused with behavioral-based design and feature functions, as well as innovative digital marketing strategies, to achieve their global goals. Astound Commerce developed a holistic, experience-driven commerce ecosystem with the aim of expanding the consumer base, enabling cultural innovation by geography, boosting brand loyalty, strengthening brand-customer relationships, and cementing their reputation as a leader in street and performance wear.
After analyzing the global digital footprints of Adidas and its competitors, as well as mapping the customer journeys through the sites, Astound Commerce found that the sites needed to be updated across multiple platforms, to create a consistent brand/customer experience across devices and regions. The team put mobile-first, so the brand modernized how customers purchased items and acquired information. Content was made moreshoppable, maximizing conversion opportunities. Then we actively encouraged user-generated content and social platform linkages so consumers could interact with the rabid online community of sneaker collectors. Utilizing Instagram and social-sharing allowed Adidas to capitalize upon its 30+ years of sartorial favor for hip-hop and urban audiences (embodied by the direct line from Run-D.M.C.'s 1986 "My Adidas" through Kanye West's 2016 "Facts" / Yeezy line of sneakers and apparel).
Astound Commerce designed a universal Demandware (now Salesforce Commerce Cloud) platform that could power customer engagement across every channel. Able to be customized for different markets, languages, and currencies, the platform provides a consistent CX. To streamline data transfer, we created a centralized catalogue and multichannel user profiles that allow customers to access their information—including their product wish lists—on any device as well as in-store. We developed miAdidas, a standalone web site for customizing Adidas shoes and apparel, and enabled social sharing of the designs.
Astound Commerce continues to help the sportswear company convert users, reach new audiences, and present a united brand identity. Opportunities for product customization and social sharing (the latter particularly popular in the fashion and streetwear communities) are driving sales and streams of user-generated content. And customers' emotional connection to creating something unique—as well as voting, rating, and commenting on others' looks and designs—is stoking both brand and channel loyalty.
STAYING AHEAD OF THE CURVE
Building a modern commerce ecosystem is a highly complex, constantly evolving endeavor. So how do we do this while staying ahead of the competition?
To ensure business success, we design ecosystems that build upon the best available platform to serve customers, based on industry, retail model, consumer touchpoints, third-party integrations, scalability, TCO, and ROI.
We thoughtfully align the functionality of each platform to unify digital landscapes, creating a single view of the customer and the best solution for businesses. More than just flipping the switch on the platform, we enable a frictionless experience, from tracking and managing orders to better serving customers throughout their purchase and measuring the logistics of fulfillment, and more.
With the goal of adding value to the commerce ecosystem, we enrich the customer journeys by connecting across community platforms, delivering tailored content, and leveraging single views to best serve customers.
And last, but not least, we ensure continual success by acquiring and engaging consumers, delivering insights, enabling testing, and facilitating growth, to uncover ways to best optimize commerce ecosystems.
Astound Commerce is also leading the conversation. We actively and consistently contribute thought leadership to the industry via key publications as well as our website, and generate proprietary research around trends and insights into shopper behaviour that is critical to understanding the current retail and ecommerce landscape.
Even during this unprecedented time, Astound Commerce has mobilized its more than 200 certified engineers and architects to jump-start client ecommerce capability and identify long-term goals and strategies. COVID-19 is a grave public health crisis, but we also have to think of economic health—how do we get back to baseline and beyond once the pandemic passes. Businesses not only need to plan now—they need to implement now, to upgrade their platforms today to capture customers and build consumer loyalty for tomorrow. Shoppers are abandoning brands and merchants wholesale because their platforms aren't up to speed, both literally and figuratively. That's why Astound Commerce was founded, in order to stand together with excellent platforms and good customers—in good times and in bad times. Our clients know that about us, and it is what keeps our business alive.