An executive conversation with Mike Parker
Global President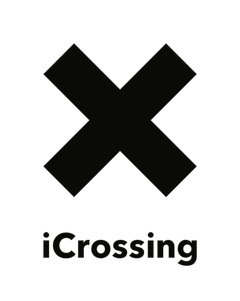 iCrossing is a full-service marketing partner dedicated to driving revenue for our clients. We offer unrivaled access to Hearst resources and expertise, an industry-leading editorial mindset solving business challenges, a team that has performance baked into their DNA, and experts that transform customer and digital experience to significantly grow businesses around the world. Our partnership mindset is not a slogan, it's how we do business. We find that integrating deeply as a partner within our clients' organizations allows us to understand their challenges more completely so we can determine the best way to solve their business challenges and deliver custom-built journeys that are better than a typical vendor.
Today. Covid-19 is forcing many brands to shift focus on their digital structures. For companies that relied on in-store retail experiences, it has accelerated the need to create an eCommerce experience to supplement or replace what revenue has been lost in store. There is a much greater demand for content and customer education because consumers no longer have the benefit of a sales associate or in-store experience to guide the journey. Overall, we are seeing growth of eCommerce across all categories.
Many of our clients are continuing to look at their investments in data and data infrastructure. They're asking: how well do they know their customers? How sophisticated are they in finding and communicating with customers and prospects online? How do you fill digital channels in a way that creates magnetic and meaningful connection with consumers as they go about their digital journey?
We view eCommerce as a multifaceted set of capabilities and so much more than a store or transaction platform. It is truly an end-to-end business model. It starts with understanding the customer, using powerful data to target an audience, creating content and engagement to educate consumers, moving forward to understanding and optimizing the transaction experience, and following up with capturing data post-sale to drive the lifetime value of the consumer.
Personalization, understanding consumers, building data, storytelling, content and creating that meaningful connection is the order of the day. Brands which get this playbook right will succeed. We help our clients understand the entirety of this process and how their business can be positioned to drive commerce at every stage.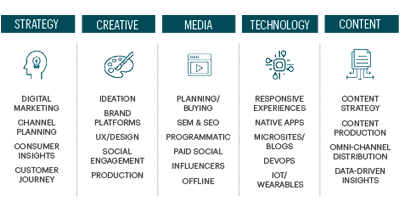 With nearly twenty years of experience in digital marketing, Global President Mike Parker has been a trusted partner to some of the world's leading brands seeking to drive transformation and growth in an era of empowered consumers. Under his leadership, iCrossing has continued to thrive as one of the world's leading digital agencies. Mike joined iCrossing in 2015 to oversee its west coast and US territories before taking the helm of global operations in 2017. Prior to iCrossing, he was Global Chief Digital Officer at McCann World Group, and also served as co-president for Tribal DDB's U.S. network.
"I am extremely passionate about continuous learning through life. I moved from Canada to Silicon Valley 13 years ago because I knew that to get deeply connected to the digital economy and innovation I needed to be here. I am part of a networking group called C100, which is for Canadians who have moved to Silicon Valley to work in the digital marketing, VC, and start-up space. I served as President of San Francisco Bay Area Interactive Group, which is a digital marketing and innovation group. These groups fuel my passion to learn more about the latest changes and evolutions our industry is going through, and honestly that is why I love our industry so much. It keeps you on your toes and I find myself addicted to the pace of change and rapid evolution of what we do."
Mike Parker, Global President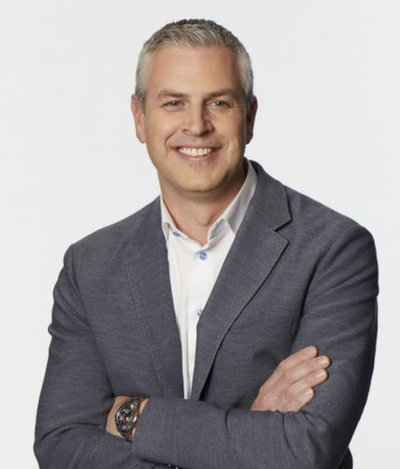 One of the key pillars of our capabilities is technology. We work with clients like Toyota, Bridgestone, Ally Financial, and others to build, implement, maintain, and most importantly evolve their technology platforms.
Our approach at iCrossing is to develop deep partnerships with key technology partners like Adobe and Microsoft to help leverage their platforms for the benefit of our clients, however we also have a deep breadth of skillsets among our teams that can meet a range of clients' needs for whatever preferred tech stack they have invested in. We regularly advise our clients on the right martech stack that can meet their unique business needs, whether that's a CMS or eCommerce platform or customer data platform.
By becoming integrated partners within our clients' businesses, we develop a deep understanding over their broader business needs that can help make more informed technology decisions taking into account not only the primary business goal, but the structure of the organization, who will be interacting with the platforms, and their wider business implications.
For example, for our client PetSmart, a big box pet supply retailer, we were looking to continuously optimize and drive greater profitability. We started with optimizing conversion on revenue to really integrating some ground-breaking technology that allowed us to optimize conversion on a product/SKU profit margin level. We then were able to look at and optimize for basket mix, which informed us that certain products were drivers of other, more profitable products leading to greater total profits on a basket level. We got extremely granular with our data and optimization that we can truly say we were maximizing the business impact for this client.
We have initiatives with clients who are looking at cutting-edge virtual tools to create a new type of customer experience. We work with L'Oréal Paris, an example of a sophisticated digital client, to integrate a virtual make-up try-on tool on L'Oréal.com. These new innovations are powerful in a time when we can't have normal physical interaction and I believe it's one of the trends that will remain relevant. Brands will be looking for more of that virtual engagement moving forward.
Another example is interactive mirrors with a virtual try-on fashion experience and interactive fitness programs, like Mirror. In these cases consumers are getting much more comfortable with these types of experiences and technology and I do think brands will lean more into these sort of tools.

We continue to evolve and bring forward new capabilities like our first-party data offering and creative content development team that can produce actionable content at scale for our clients. Our performance-driven marketing solutions for major brands, powered by iCrossing's creative, technology and media prowess, are strengthened by Hearst's rich data, quality content and editorial expertise provide the necessary ingredients to turn brand potential into business performance.
Driving Digital Transformation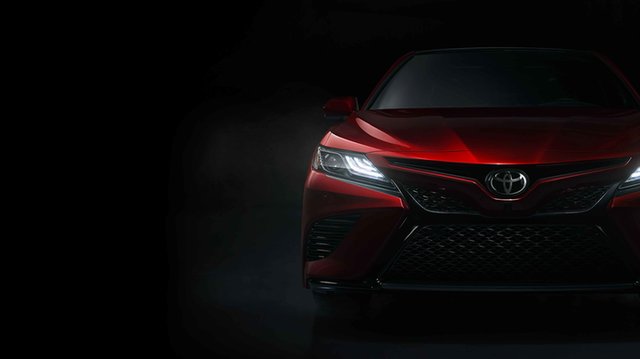 iCrossing has been driving commerce for brands for almost two decades. As the marketing ecosystem and the needs of our clients have changed, we have kept pace and rapidly expanded our offerings and expertise to ensure we could always help deliver revenue growth. As commerce shifted online, our capabilities quickly evolved to serve eCommerce clients through our strong technology practice, content and creative capabilities, and full suite of performance media, search, programmatic and other marketing offerings that drive transactions for eCommerce businesses.
The thing that makes us different from every agency out there is our ownership by Hearst. iCrossing is the only digitally native agency owned by a media, entertainment, and content company. Our clients have unrivaled access to the vast resources of Hearst Data Studio, editorial and business expertise, and customer knowledge that can't be found anywhere else. With a diversified collection of over 360 businesses under Hearst ownership, we know our clients' customers deeply for one simple reason: they're our customers too. Additionally, a good campaign isn't enough to grow a business. Our content team knows how to establish and nurture loyal, transaction-generating connections with consumers. These aren't just copywriters, these are experts in their field who contribute to leading publications like Esquire, Cosmopolitan, Town & Country, and Good Housekeeping. When clients partner with us, we'll use this editorial mindset to connect with their consumers and help solve their business challenges.
An eCommerce website is really about the entire customer journey, and we help our clients understand that journey at every step. We begin by using actionable data to help our teams understand the audience. Not only who they are, but what drives them to our eCommerce clients and what key factors drive transactions.
We use that data to inform off-property decisions such as performance digital media, ensuring we are reaching consumers on the right channels from social media to ad platforms, etc. so we can be sure we are driving the target audience to the eCommerce portal.
The journey often requires a deep understanding of how to use creative content development in this process, how to make content magnetic and actionable for consumers, how to position it to increase a client's search engine profile, how to ensure it is useful in educating consumers in their purchase journey.

Once consumers have reached the eCommerce portal, we bring in our expertise in site design and UX to make the purchase process as seamless as possible, driving transactions for our clients. We help them understand how to increase conversion rate through optimizations that truly maximize the potential of the eCommerce portal.
Finally, the experience doesn't end with a sale. Post-sale, we collect customer data to help our clients understand what leads to a transaction and then we use those insights to inform future optimizations and create greater consumer lifetime value through repeat transactions.
The Online Consumer Journey



Alexander Levashov is a Managing Director of Magenable. He has an undergraduate degree in IT/business and MBA from Melbourne Business School. Alex has over 20 years of experience in digital and finance, delivering solutions to such organizations as USAID, Bendigo and Adelaide bank, ACMA prior to founding Magenable.