An executive conversation with Michael Bennett
Co-founder & Managing Director

Envoy is a digital innovation consultancy that helps brands drive growth through highly differentiated direct-to-consumer commerce experiences. 2 of our 3 founders are creative directors who set a high bar for design, storytelling and content. Our technology teams excel at implementing and integrating the leading ecommerce platforms and ecosystem partners. We also serve as a marketing partner and agency of record for many of our clients.
Envoy was started on the back of an ad technology business, capitalizing on the growth of digital and mobile advertising. Ryan, Russ and I were inspired as we advised clients on digital transformation, but realized we could do it on a broader and more strategic scale. So in 2010 we formed Envoy to help clients build the future.
Over the years our growth has been propelled by the beautiful and innovative experiences created by our teams-digital products, ecommerce sites, mobile apps, compelling content. In 2018 we saw an opportunity to expand our capabilities in line with our vision and acquired the brand strategy firm Bulldog Drummond and experiential marketing agency Leviathan. Today we're 120 people strong across Irvine, San Diego and Chicago.
For over a decade we've built commerce sites on the leading platforms including Adobe Magento, Shopify Plus and Salesforce Commerce Cloud. Envoy also has integrated key ecosystem partners for marketing automation, ratings/reviews, social integrations, subscription, payment, 3PL, shipping and customer support. Ecosystem partners include Klaviyo, Yotpo, ReCharge, Klarna, Shipbob and Zendesk. We have a team that specializes in mobile apps-everything from commerce solutions to connecting smart products.
More recently, we collaborated with VIZIO and Google to create the Smartcast (smart TV) ecosystem. Smartphone and tablet users can search across streaming services for their favorite movie or TV show, then cast it to their TV. People who are working-from-home can use Smartcast to turn their TV into a 2nd screen.
For HyperX we created the "We're All Gamers" campaign celebrating how gaming has grown to an audience of billions globally. The campaign spanned broadcast, digital and social media, featuring Post Malone, Joel Embiid, Gordon Hayward, Pokimane and a range of other celebrities to illustrate how pervasive gaming has become. The US campaign generated over 700 million views in the first 6 months and was subsequently expanded to Europe.
Finally, we helped Nike launch their new Sneakerboots and Tech Pack Aeroloft jacket collections in China. We built a 170-foot interactive obstacle course in Shanghai, complete with jagged terrain, a flooded street, a barricaded alley and a taxi to hurdle. Then we invited media influencers to try on the new footwear and apparel, and compete on the obstacle course. The event was shared and lauded by the influencers, and was awarded Gold by Event Marketer for "Best High-Tech Audience Interaction".
Accelerating Digital Transformation
We combine design, technology and business strategy into a unified discipline powerful enough to propel companies forward.
Envoy has helped start-ups such as Kapsul, Indigo and Vanity Planet launch their brand and commerce websites. We also work with leading global brands, e.g. VIZIO, Billabong, and Callaway Golf etc., redesign and replatform to accelerate and scale growth. Clients often ask us to help optimize the UX and conversion rates, as well as drive marketing campaigns to grow the business. We serve as agency-of-record for a number of CPG brands including Indigo, Tai Pei and Ling Ling.
We've driven commerce for our clients in a number of game-changing ways ranging from dramatic re-branding, to AR and entertainment apps, to eye-popping content and experiential marketing activations. Here are a few examples of game changing work we've done for VIZIO, HyperX and Nike.
Over 6+ years of partnership, we've helped VIZIO transform from a hardware company to an entertainment company. We created a new brand platform, then redesigned and replatformed their website to elevate their value proposition. Instead of focusing on tech specs and showing black boxes, we emphasized the entertainment and beauty of the product. To enhance the experience we created the VIZIO showroom app which used AR to show how different TV sizes would look on your wall or even on the coffee table. The app even showed a video on the TV screen so users could fully imagine the viewing experience. The result was a 41% increase in AOV and in 6+ years we helped grow online revenue 2,000%.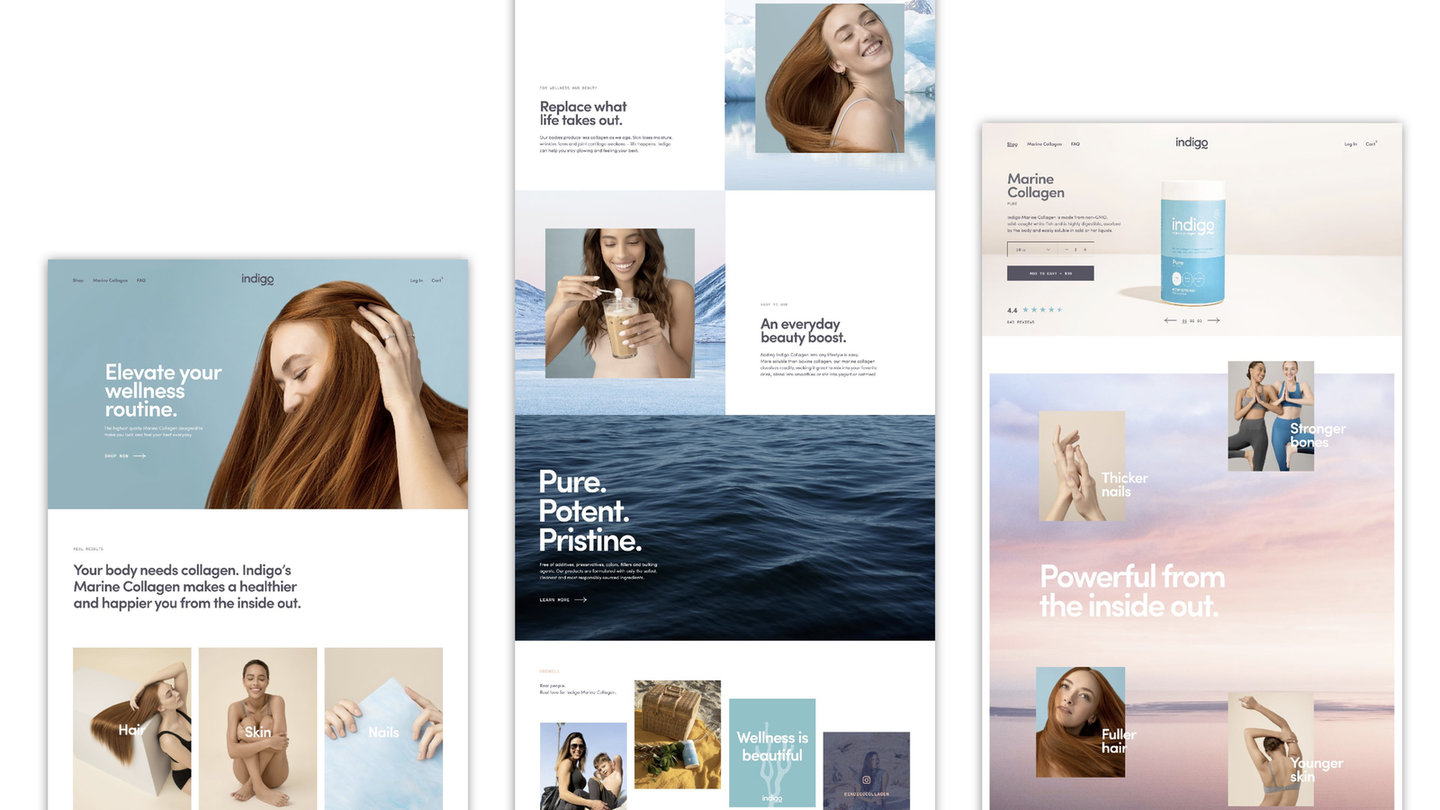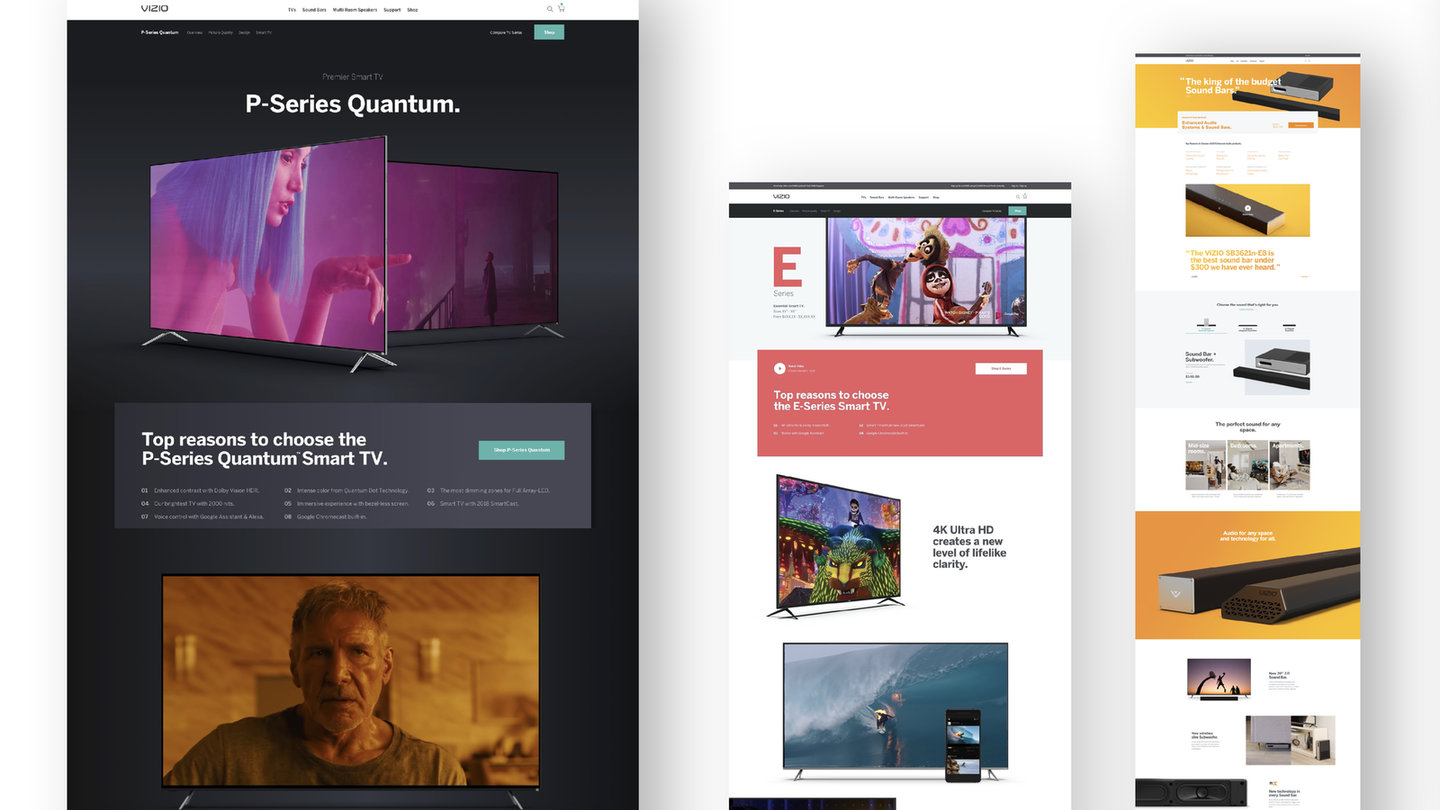 Part Agency. Part Consultancy. Fully Human
Envoy means "a representative or messenger" and we take that to heart. Our client's success and therefore our success is dependent on each and every deliverable we produce. Our brand demonstrates our total commitment to doing great work for our clients. We view client relationships in years, not weeks or months. Therefore we invest in really getting to know their business, establishing trusting relationships and doing work that exceeds their expectations.
The quality of our work is second to none. Great design, storytelling and content that converts. Technology that empowers growth and scales with your business. Data and analytics that uncover insights to optimize your experience and conversion.
Clients also love our Goldilocks scale (not too small, not too large...just the right size). We have world-class talent--strategists, creatives, designers, technologists and data scientists across our three office locations. We work with clients ranging from start-ups to Fortune 500 brands. We have the breadth and depth of capability to be a full-service commerce and marketing partner. But we're also nimble, flexible and wholly focused on our client's success.
At Envoy, we've always had a "chip on our shoulder" mentality that has continuously driven the three founders to be extremely ambitious with the company's aspirations and create a mindset of willingness to always outwork other agencies to win engagements that typically went to the industry heavy weights. Once during an Ecommerce pitch for a Fortune 500 consumer electronics brand, our team uncovered an insight that ultimately led us to build a prototype AR mobile application as part of the pitch. Going that extra mile ultimately helped us win a huge piece of business. With that level of drive and motivation, we've been fortunate enough to be able to build a best-in-class team that understands the vision and plays a big role in moving that vision forward.
Vladimir is a visionary, inspirational and collaborative leader with a passion for Technology and Innovations. He has been with NIX for the last 16 years and is currently Senior Vice President of Sales & business Development. Being graduated in Experimental Physics & High Match, and working in IT and Software Development since 2001, was a part of the Digital Transformation since its early beginning.

Vladimir is a business Development professional with a strong background in business administration, marketing, sales, and account management. Strategic thinker with extensive experience in delivering high-impact solutions in software services, and proven ability to drive business expansion through aggressive sales initiatives that deliver revenue growth, market share, and market penetration. Responsible for developing relationships and up-selling to existing client base while showing a keen eye in identifying and developing new revenue streams.