We, at Modelic, have a rich history of helping brands become distinctive and showcase their unique strengths. More than 25 years ago, Contact Design started by cold-calling businesses in the Yellow Pages to see if they needed help with brochures and publicity. Contact became primarily a branding agency and has helped little start-ups to Fortune 500 companies with design.
After years in the design industry, we began working with ecommerce companies and developers to craft interfaces and carry their branding to the Web. Last year, we merged with our ecommerce development firm, SCHAWEL+COLES. Together, we apply the form and the function of good design to online merchandising and conversion for our clients across the country. So we've grown from utilizing a nearly defunct tool (paper Yellow Pages) to find our clients to using state-of-the-art practices to help ecommerce companies realize their goals.

In an industry that hasn't always had the best reputation for honesty and communication, we saw an opportunity to become partners with webstores and achieve success as a team. We have grown with our clients and always aim for the long-term in our relationships and internal objectives.
Putting Clients on Path to Success
Our studio has engaged with different clients at every stage of a site cycle. We have been with some of our clients from the initial concept all the way through design and development. With others, we have come in when design is mostly complete and the just need UX refinement and development. Still others have thrown out an SOS and we have become a mitigation team to help rescue a site headed for demise or disaster. And finally, we have taken many clients from the end of the road with their current ecommerce site and migrated them to a fresh site on a new platform and transformed the company into a place of hope and energy. So, in essence, our team is dedicated to helping clients thrive at every stage though strategy, design, UI/UX, analytics and development.
For any project, we begin by listening. Carefully formed questions and intuitive follow-up queries help us identify what our clients' obstacles may be. Then we mine our own experience or the knowledge of our partner network to find solutions. Whether our next step is migration or refining existing sites, we have a proven process for design, development and quality assurance. But the key to success is communication throughout a project. So we identify key performance indicators or other goals and we have clear pathways to achieving them.
Clients love Modelic because we continually educate and innovate. While our developers speak technical terminology amongst themselves, when we converse with clients we present obstacles and solutions in understandable terms. We carefully plan projects and stick to our promises and budgets and find alternate pathways when unpredictable events occur. Talent and trust are the hallmarks of our experts at Modelic.
We believe in putting our clients on a path to success through strategy, storytelling, great photography, superb typography, data-driven design and clever transactional experiences.
Matthew Coles, Co-founder
I love people. I have learned through my professional career that both employees and clients want to be valued and deserve to be heard. If someone feels ownership of a project or even a portion of it, work becomes meaningful and our clients' accomplishments become part of our story as well. I enjoy hiking and traveling because of the perspective it brings to me in my relationships with employees and customers. Seeing things from new angles often provides the answers to tough problems. And those hobbies also remind me that the journey often is as satisfying and meaningful as the destination.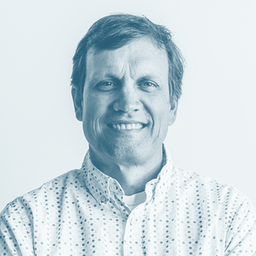 Recently, we have been focusing on building headless solutions for our ecommerce clients. Marrying a proven content management system like WordPress with a feature-rich transaction engine like BigCommerce allows our clients to leverage content and design in new ways and have more flexibility for merchandising without having to spend so much time on patches, bugfixes and maintenance. Along with elegant sites that convert, we have built many apps to allow functions like customer-driven bundles, bulk add-to-cart and ingenuitive up-sells and add-ons to increase order values.
Our first headless solution was for a homeschool curriculum company that had beloved products but a website that was clunky, filled with workarounds and failed to instill confidence. Because the courses rely heavily on marketing content to describe and convince potential customers of its merits, Modelic built a new site that guided homeschool parents through the process of buying one workbook or a full curriculum for their children. The site inspired changes throughout the company from fulfillment to marketing to shipping as The Good and the Beautiful began reaching its potential. Since the first few weeks when sales records were routinely shattered, the company has steadily grown and profits have skyrocketed with the efficiencies they adopted.
Our most recent headless WordPress-BigCommerce release is Complete Natural Products. With this build, our designers implemented an innovative menu system to steer customers to the products they need and rich product detail pages that immerse visitors in imagery, information and benefits. All of the content is easily managed from the admin area while reviews and detailed instructions build assurance of the product's efficacy. The site showcases the merchandise effectively, whether viewing from a phone or a large monitor, and increased sales portend a swift return on investment for the new webstore.
But it's not always the platform or the technology that's important. What's often paramount is creating interest, wonder or connection with potential buyers. Schumacher Homes has a skilled development team and a solid proprietary foundation, but they came to Modelic to find better ways to entice those families already interested in building their dream homes. Through a series of UI/UX projects over a few months, Modelic designers conceived better ways of engaging and shepherding visitors on schumacherhomes. Conversion and engagement rates improved by more than 30 percent thanks to the instinctual filtering, informative and concise page and card layouts as well as convincing and convenient calls to action throughout the site. Confusion dissipated and customers who visited the Design Centers and Model Homes were more informed and prepared to take the next steps in the home building journey.
Building the Next Big Thing
We believe that there is nothing more important than passionate, energetic and creative people. They are the engine that powers Modelic.
Design is the key to everything we do. We all are designers, whether our specialty is connecting systems in an elegant way, writing problem-solving code or looking to data to help us make sound decisions. All of us have strengths and deep experience in our primary jobs but we all are agile enough to aid an overloaded teammate and we emphasize collaboration across all our specialties.
Our team of skilled designers and developers are committed to learning from each build so that we stay current with technology and avoid repeated mistakes. The most endearing and remarkable collective trait of our team is that they care about the clients, their work and each other. Each comes from a unique background and nurtures hobbies from DJing to snowboarding to fine art to flower farming. The diverse interests and talents of our team help us relate to our clients in meaningful ways beyond the projects that bring us together. We really think of our clients as partners and when we execute a project, both our team and the clients have defined responsibilities and multiple lines of communication. That mutual respect is a significant driver in every successful project.