Years of experience working with some of the largest, most admired commerce stores in the world has helped Critical Mass build a best-in-class eCommerce philosophy­­—a perfect balance between customer insights and business needs.
Critical Mass's team taps into the psychology of shoppers and gives them what they need while advancing the business objectives of the client.


Know the Triggers: Every shopping process—be it in-store or online‑involves three different types of triggers: emotional, rational and decisional.
Emotional: "I really want/need this product."
Rational: "This product will meet my needs. This is the right one."
Decisional: "I feel comfortable making this purchase from this brand. It is easy to complete my purchase."

Working from the behavioral triggers that drive customer decisions, Critical Mass has created a methodology called "Inspire, Learn, Buy and Guide" (ILBG). They use these four eCommerce levers to prioritize the content, features and functionality that delight customers and drive sales.
Every eCommerce website has elements of the four levers, but the best experiences effectively integrate them by anticipating the customer's mindset and providing the right content at the right time based on a clear understanding of needs and desires. A homepage plastered with "buy now" messaging won't work if the customer doesn't first desire a specific product. For this reason, pages higher in the funnel should appeal to emotional triggers, while pages lower in the funnel should focus more on closing the transaction. The aim is to find just the right mix of Inspire Learn and Buy—all of which are carefully supported by Guide to ensure that the customer doesn't get lost along the way.
When customers reach a homepage, they need to Inspire them to venture further, while helping them learn just enough to find their way.
A product page, in contrast, should be much lighter on inspiration, designed with content that helps the customer Learn about what's relevant to them (with a few calls-to-actions that support buying).
Lastly, the shopping cart or checkout pages should be focused on Buy, supported by some guiding content to reduce abandonment—in fact, the entire customer journey is supported by Guide, ensuring that each stage connects seamlessly.
By giving customers what they need at the right points throughout the process, brands can dramatically improve conversion and build loyalty.
Critical Mass has worked with some of the biggest, best-known,
and most admired brands in the eCommerce space. Here are a few:
After consolidating 50 brand, eCommerce and speciality sites into a single, global experience, Critical Mass designed the miadidas and miTeam configurators—next-generation product customization experiences that were transformative in the sports apparel category. The result was a consistent, connected omnichannel experience among in-store Kiosks, desktop, mobile, and global campaigns.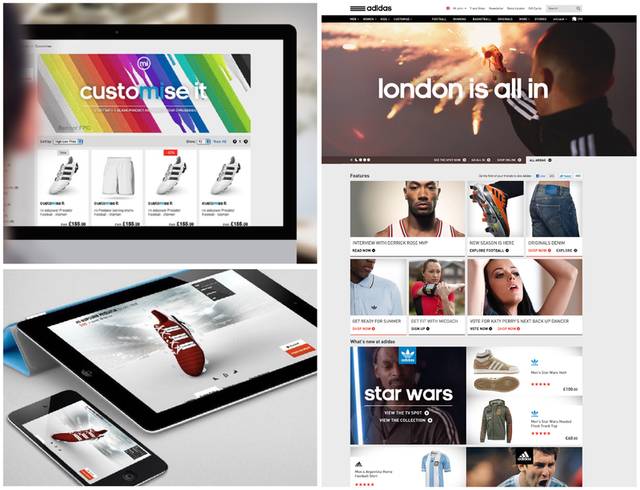 Critical Mass began with a 15-person team on the ground in Cupertino and have grown to 90 strong as the Apple/Critical Mass relationship has flourished. In tight collaboration with client partners the Critical Mass Cupertino team is involved with e-commerce design, UX Architecture, art direction, copywriting, rapid prototyping, and more.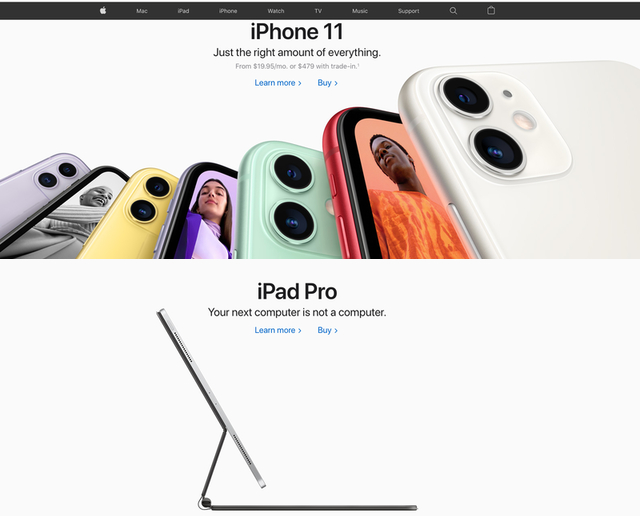 Critical Mass's team redesigned AT&T's merchandising experience and product bundling while optimizing cost drivers such as online support, product upgrades, bill presentation, and payment. The agency also created mobile solutions to enable effortless self-service, and continually improved the buy-flow so that it's intuitive and painless. The business impact of Critical Mass's work included increased sales, growth in bundled products, and higher conversion.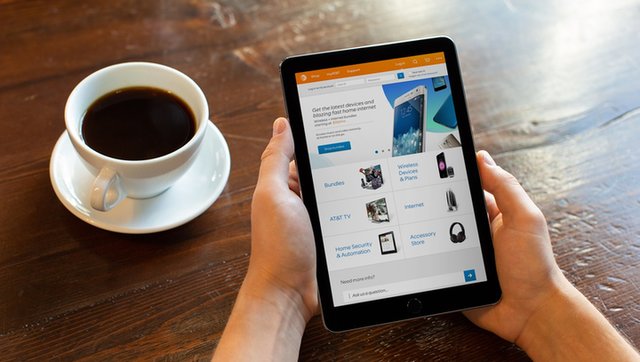 Critical Mass's Best Buy work spanned large site redesigns, mobile extensions, new product launch support, and seasonal campaigns. The agency also designed and launched the Best Buy monetization model—i.e., smart advertising on www.bestbuy.com and other online properties. To make it work, it developed a sustainable strategy and simplified process to monetize their site and optimize it for future advertising opportunities.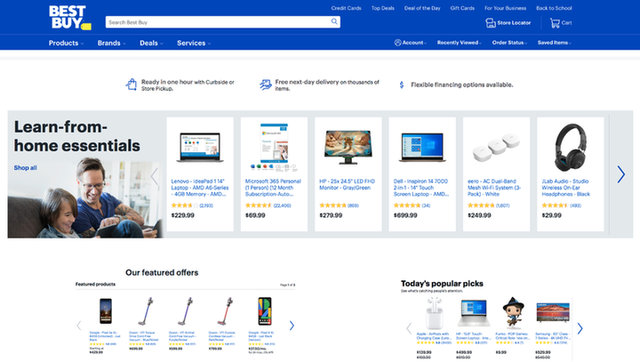 Critical Mass helped Dell sustain digital marketing and e-commerce in 80 countries and 20 languages around the globe. It was a client the agency served well over a decade ago, but it helped them grow into the e-commerce powerhouse they are today. The Critical Mass team refined the dot.com purchase path by combining trends and data analysis with enhanced e-commerce design— from browsing, to shopping, to buying. The team also changed how people shop for and configure laptops through the design of "Easy Buy" tool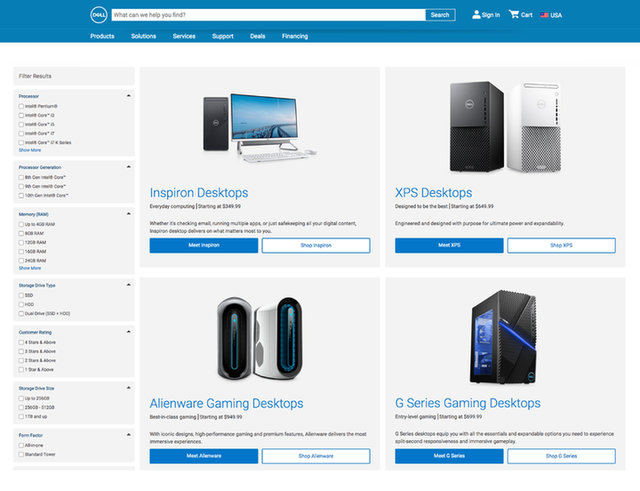 Critical Mass redesigned the Sally Beauty rewards program (integrated with the Demandware platform) and delivered eCommerce design strategy with a heavy focus on personalization and cohesiveness. The agency's overarching aim was to improve the brand's omnichannel ecosystem overall—new in-store digital experiences, better employee support, and the integration of new technologies (such as AR).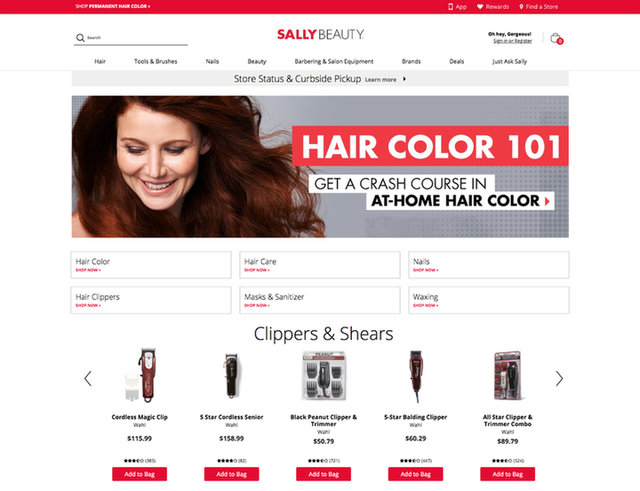 Through aspirational and editorialized eCommerce design, Critical Mass helped Sunglass Hut reconnect with their core customer and transform itself from a discount retailer into a mobile-first, fashion destination. As Critical Mass's work became increasingly omnichannel and experiential, it was recognized as Lead Global Agency, responsible for strategy, design, UX, eCommerce, experiential, social, innovation/prototypes.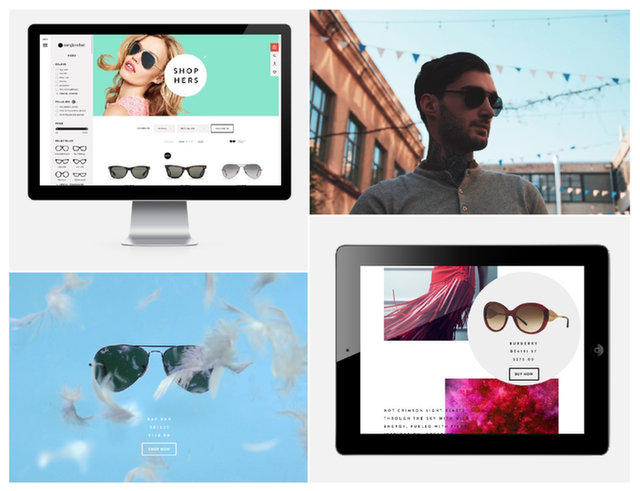 Gucci approached Critical Mass for a digital flagship experience that was true to their brand. To deliver it, Critical Mass redesigned the global eCommerce site, blending brand and commerce with the aim of digitally recreating the exclusivity of the store. The experience was further extended through an exclusive app—the first branded iPad app—allowing Gucci customers to shop exclusive products while enjoying a luxury digital experience.