An executive conversation with Jonathan Ybarra
Co-Founder and Managing Partner of JOMA Tech
For our enterprise level clients who require a deeper level of customization and functionality, we offer access to our Headless Commerce technology stack -- Meteorite.
If you're unfamiliar with Headless Commerce, take a look at the Headless vs. Traditional eCommerce diagram. Headless commerce is an architecture that decouples the front-end delivery layer from the eCommerce platform that powers it. This simple setup unleashes developers to build customized, flexible, and content-rich storefronts.
'Decoupled' means that both systems, the front-end and the eCommerce platform, stand independent of one another. They would exist without their counterpart.
That's where JOMA Tech comes in. Because of this 'API first' approach, we are able to future-proof our client's websites by enabling selling capabilities from desktop, mobile, kiosks, Alexa voice apps, Apple Watch, and anything the future throws at us – all from the same technology stack.
We call our Headless technology stack, Meteorite. Our Meteorite sites have app-like speed and responsiveness, complex feature customizations, and beautiful front-end experiences no matter the device.
Last year in 2019, JOMA Tech received the 'Headless Award' at the BigCommerce Partner Summit in Austin, TX for being a pioneer in Headless technologies. The Headless Award is given to the agency who blends content and experience-driven site functionality to demonstrate the full potential of the BigCommerce platform. Leveraging the BigCommerce open API's, we delivered custom development work to produce unique online experiences for our clients.
Our story starts where many others do; we were working at a slimy marketing agency and had finally had enough. Our team was great, but the company's leadership was toxic. The agency ended up going under due to shady business practices, so we decided to start our own — only this time we would do it our way.
'JOMA' is a combination of our Founder's first names, Jonathan and Omar. We believe in honesty, transparency, and authenticity. We don't believe in BS. We don't believe in drama. We're passionate about what we do, the businesses we help, and the lives we touch.
When I'm not helping eCommerce companies I like to train and compete in Brazilian Jiu Jitsu, shoot guns, eat steak, play video games, and hike with my Spanish Water Dogs - Herbie and Indie
Jonathan Ybarra, co-founder & Managing Partner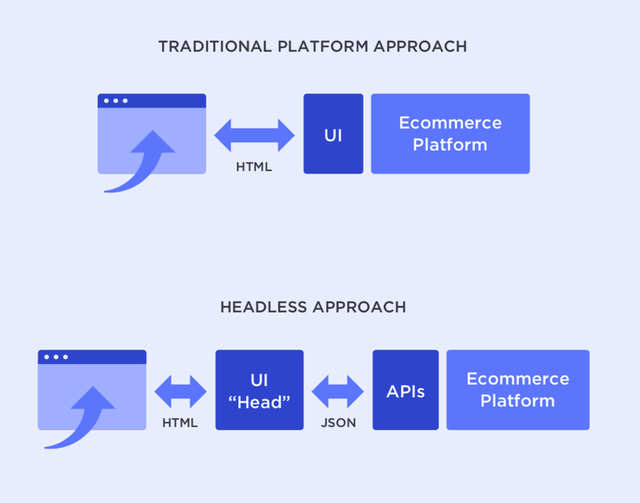 JOMA Tech is a top eCommerce agency. We handle all of the Digital Marketing, Technical, and Design needs of our client's site so that they can focus on what they do best: running their business.
Our mission is to grow our client's business by crafting custom tailored solutions that are simple, beautiful, and authentic. We create killer brand experiences that do more than just look cool — they convert.
We don't just connect the dots, we find the most efficient and eloquent way to bring your site to life. If you're looking for a killer BigCommerce Design & Development Partner, look no further! For larger companies or companies that require special functionality, our Headless Commerce stack (Meteorite) may be a good fit.
We're very passionate about what we do and love helping companies break free from slow, expensive, and rigid systems. Our expertise revolves around solving four key problems that can either make-or-break our client's eCommerce businesses:
Website is outdated and not very user-friendly.

User experience is hw customers feel about doing business with you. Will you get a second date, so-to-speak, or will your customer move on to the next? We can get your website in tip-top shape.



Website lacks the functionality that the business needs.

Having the right functinality on your website is crucial to scaling your business. It needs to be intuitive, easy to use, and un-intrusive. We can remove pain points that hinder customer's journey and increase your team's efficiency.



Website gets traffic, but it isn't converting to leads.

Traffic is great, but it desn't pay the bills. If you're getting people to your site but they aren't converting to leads, there could be a bigger problem. We will quickly find out what's turning them away.



Leads aren't converting to sales.

Asking fr a sale without cultivating a relationship is like walking up to a stranger and asking them to marry you. We will help you win your customer's trust so they feel comfortable doing business with you.
Wetsounds.com - seller of Marine Audio Equipment, also a Headless Meteorite store built by JOMA Tech on the BigCommerce shopping cart.


De-coupled Front-End Editing Tools: We created decoupled front-end editing tools so Store Admins can edit content on the fly and see their edits in real time. This includes dragging and dropping pictures, changing copy, pricing, titles, configuring facets and filters on category pages, creating meta/alt tags, etc.
Custom Product API: We built our own custom Product API that makes the BigCommerce catalog available for 3rd party apps, which is great because it allows us to slice up the products any way we need to display them. You'll notice that on-site search is blazing fast as well. The BigCommerce Product API is a bit slower and more rigid; if a job takes them 20 API calls, it only takes 1 API call for us.


Dealer Locator: With thousands of dealers selling WetSounds products all over the country, it was apparent that we needed a way for customers to find one in their vicinity. After-all, we know that the customer journey is usually not a straight line, especially for high priced products. Often times it consists of website visits, social visits, brick & mortar visits, e-mail campaigns, re-marketing, PPC campaigns, etc.


We ended up building an easily manageable dealer locator with a queryable database able to handle thousands of contacts. Adding records is so easy an intern can do it!


90 Day Implementation: We migrated this client from Netsuite's eCommerce platform 'Suite Commerce Advanced', built their custom tools, their new website, and integrated it with their ERP for order/inventory/fulfillment services in 90 days. They've since done six-figures in revenue only a month after launch.
DeadSoxy.com – seller of premium socks, tradition ecommerce store using BigCommerce.


Custom on-site marketing tools: We created upselling tools that automatically calculated the amount of money a customer would have to additionally spend to qualify for a promotion, like free shipping.


Interactive US Map for choosing your college by state: DeadSoxy has a line of college football themed socks. We created an interactive map that lets customers choose their state and subsequently displays all of the applicable socks associated with that state's colleges and universities.
Custom landing pages: We helped this client create custom landing pages to showcase various marketing initiatives including collaborations with other designers, colleges, and charities.
Fornida.com – seller of enterprise servers, storage, and networking solutions and components – Meteorite Headless store on a BigCommerce shopping cart.
Fornida is an HPE and Dell authorized reseller that sells B2B. They're also a Headless Meteorite store with custom built tools to solve their business and operational woes. One thing we encountered with BigCommerce (Fornida's eCommerce cart software) is that they're only capable of making 600 SKUs per product. This is worrisome because the sky is the limit when building a server. We had to create a tool that could handle every SKU/ Product combination possible, so we built them a Server Configurator tool.
Build a Cart for Customers: The server configurator doesn't just give customers the ability to build their own servers and shopping carts, but also enables Fornida the ability to build the server and share the shopping cart with the customer, in real time without refreshing their page.
Screen Takeover: In addition to building and sharing a cart with the customer, our Server Configurator lets Sales Engineers collaborate with customers in real time. That means they're literally able to take over the customers screen and build the server with them watching, question-by-question.
Often times buyers are tasked with purchasing "7 of these, 3 of these, and 2 of those — and everything has to work". This can be very stressful, which is why collaborating with a Sales Engineer in real time is so valuable.
Build Assembly Manager with SMS Updater: With so many SKU combinations available per product, it became apparent that we needed to create a tool for their Server Technicians that helps them identify which part goes where.
BigCommerce does not group components by build; all of the components are flung together in a single list on the customer invoice. This poses an issue. What happens when a customer orders more than 1 server at a time? For this reason we built a Build Assembly Manager that groups components by build ID.
This makes it easy for Server Technicians to assemble servers correctly and in an efficient manner. We also made the ability for Sales Engineers to check the status of a build simply by texting a phone number.