An executive conversation with Mark Lewis
Founder & CTO of Netalico Commerce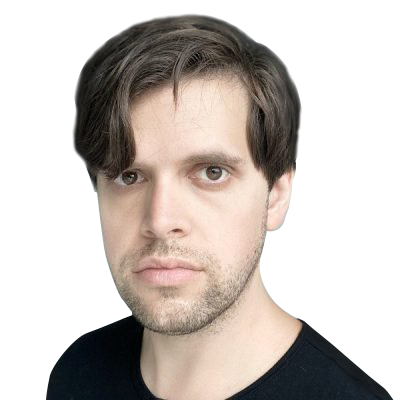 Netalico is a hands-on, merchant-focused ecommerce development agency that helps Magento, Shopify, and BigCommerce merchants build, maintain, optimize, and grow their online stores through smart, scalable code; data-driven, conversion-focused design; and quick, personal support.
Whether an eCommerce brand is just starting out or already established, there's a huge technical component to managing their eCommerce presence. If it's an existing brand, we first assess their current eCommerce platform setup and whether it's still a good fit for them or if they've outgrown its capabilities. Secondly, we look at the ways they're using their current eCommerce platform and identify potential issues that might be hindering their customer experience and negatively impacting sales, such as page speed, confusing user experience flows, or opportunities they're not taking advantage of. Thirdly, we look at the tools and integrations they use on the backend, like their email service provider or fulfilment integration, to see if there's room for improvement by bringing in a new integration or replacing an existing one.
Throughout this process, we pride ourselves on being very client-focused. Our team works directly with our clients, and our experience with small and medium businesses means we're used to how needs can change, and we can be flexible and react quickly.
Facilitating eCommece Merchants at different Stages
The first phase is pre-launch where a merchant is preparing their products for market and usually already preparing their ecommerce website. In this phase we advise them on the ecommerce platform that's best for their product and help design and develop that website. Some of our clients may be launching a very experience-centered brand and need fully custom design and development. Other clients may be testing a new idea or see ecommerce as an arm of their already successful business, and want to get an MVP site launched. We'll work with them to make sure their site can run smoothly and they're spending their budget wisely. For all new sites, we help our clients through the process of getting up and running, which can feel daunting with all the integrations and background systems to setup. We also work with them to make sure they feel comfortable operating their site and doing things like launching new products, categories, and marketing campaigns.
The next phase is the launch phase where they actually start selling their products. Once ads are running, customers are interacting, and a site is being put through a real life stress test, there's a number of modifications that need to be made to the website to support sales, switch strategy, or just take the site to the next level. We assist them with adapting to whatever changes they need.
The final phase is the ongoing improvement phase. Once a merchant has an established eCommerce presence, optimizing the site's performance and supporting marketing opportunities is an ongoing process over time. Unlike a website for a company like a law office or a plumber, an ecommerce website is a living breathing thing. In this phase, we do things like monitor site performance, make suggestions for any improvements, optimize user experience and design, and integrate new business systems to support a growing business.
Our process in working with a merchant begins with getting to the company's products and operations. Often what goes on behind the scenes greatly affects how they operate their public-facing ecommerce platform. We believe there's not a one-size-fits-all eCommerce solution for every merchant, so that's why we work on a lot of different eCommerce platforms. We often work with merchants for months or years before we recommend changing eCommerce platforms because that migration is a huge commitment and will affect them for years to come.
For complex technical problems, we first aim to understand the problem by asking questions of stakeholders from all sides of the issue, and being sure we understand the best way forward. Often, our team has experience with a solution and can make suggestions. From there, we can outline next steps and get started.
Recent Projects: Magento 1 / Magento 2
Everyone at Netalico – from our Magento development team, to our Shopify developers, web design team, and SEO experts – shares a passion for innovation and high-level service to our customers in order to help them run successful businesses online.

Our team comes from predominantly two backgrounds: technical and merchant. Over half our team was working directly for a merchant in some capacity before they joined Netalico. That creates a deep empathy for looking at issues and solutions through a client's eyes, which touches everything from solving problems in a way that will be scalable over time to communicating more effectively and making informed suggestions for site improvement projects.
We also have the technical capabilities to help our clients solve complex issues, such as problematic ERP integrations, site speed issues, and more. Many of our client relationships started because their previous development agency wasn't able to solve problems for them effectively, and they bring us in on a recommendation that turns into a long-term engagement.
These two "sides" of our small team work together well because we're all smart and organized, we've built effective systems and processes, and we've been working together for multiple years. We're not a large dev agency focused on growth above all with the high staff turnover that comes with it.


We're a small team, not a big dev agency that puts a project manager and a weeks-long wait time between you and what your business needs. We work directly with our clients to eliminate the game of telephone between what a client needs and the developer working on their site. Since our team is small, we get to know client's site very well over the months and years we work with them.


We function more like a very tight knit team than a corporate company. We've always been fully remote and are conscious of the varied schedules that people like to work. So that translates into working very asynchronously and using project management tools like Asana and Basecamp much more than Slack. Our Slack is mostly used for posting pet pictures and communicating on urgent issues. The only company-wide meetings we have are optional "lunch and game" meetings where we get on Zoom and play some Jack in the box party games and everyone orders Uber Eats on the company's dime.
Recent Projects: UX/UI Design
As the world evolves, so do our capabilities. Our clients come from a range of industries, but most are in the $500k-$3 million range and scaling, so we understand the needs of growing ecommerce businesses.
We work with around 30 companies on an ongoing basis. Some of the sites we have built and continue work on them include myomigo.com, crossrope.com. We have also worked on these sites: us.oatly.com, brondell.com, vetapprovedrx.pharmacy, feetures.com, limitlesswalls.com
Since we work with a wide range of clients, often we pioneer a new technology or concept on one client and then when we've been able to perfect it, we can propose implementing something similar to other clients. This cross-merchant synergy allows us to provide more value than an in-house team that is limited to what they're working on internally.
One of our clients sells prescription pet medications. We built them a very complex checkout process that allows customers to upload their prescriptions and fill in their pet details. Because they also operate as a pharmacy, they also required a complex backend system to manage those prescriptions as they come in. These systems have helped them operate their business without having to manually verify and manage prescriptions.
We've also helped a Shopify client identify an app that was slowing their entire site down, and took their homepage from a load time of 10 seconds down to 2.5. For other clients, we've built ways to accept preorders on products that have generated tens of thousands in revenue they likely would have missed out on. We've also built a custom automated email trigger that allowed a Shopify client to capture true abandoned carts instead of just abandoned checkouts, increasing email sends by 20-30% on a revenue-generating email flow.
Generally, I think the biggest game changer we build on a daily basis are just simple systems that work well. Oftentimes the biggest needle-movers for a business aren't the super slick things, but the boring daily systems that they run their business on and need to work well.
With eCommerce, so much of the work is dedicated to ongoing incremental updates as opposed to big projects, and with Google Analytics, the impact of every project is immediately measurable. We apply best practices to every design we create, take learnings from other clients, strategize how we can apply those learnings to other clients' sites, and make suggestions for our clients' sites. For instance, during a checkout redesign for our pet prescription meds client, we streamlined the checkout process in ways we have seen work for other sites, and their conversion rate increased by more than 20%.
Our clients rely on us to understand technical issues like how to optimize site speed, technical SEO, and what's possible for improving the performance or user experience of their site. They may recognize areas of their site that need improvement, such as speed or an underperforming page, and come to us for suggestions on how to improve speed or conversion rate. We may work with a client to redesign a part of their site or a process to improve its usability, provide guidance on how to resize images, or undertake a step-by-step technical improvement process.
We also do some A/B testing with our clients to hone the conversion rates of key pages like the home page or a landing page, the product page and potential upsell capabilities of the cart and checkout flow. We've also helped our clients build out automated email flows and landing pages.
Mark Lewis, Founder & CTO
Mark brings with him over 18 years of web development expertise and over 8 years of eCommerce development experience working with Magento, Shopify, and WordPress design. Prior to founding Netalico, Mark worked for multiple web development agencies, startups, Hewlett Packard and NASA.
"All along the way in my career, I still had a deep passion for the web development. I did a lot of freelancing on the side. So I originally started Netalico as more of just a company name to the freelancing work, but then shifted to working full-time in the business and then specializing in eCommerce development. Over time I hired some people, built the company around those services, and began specializing in Magento eCommerce development. Later that evolved into a multi-platform approach where we service clients using Magento, Shopify, BigCommerce, and WooCommerce."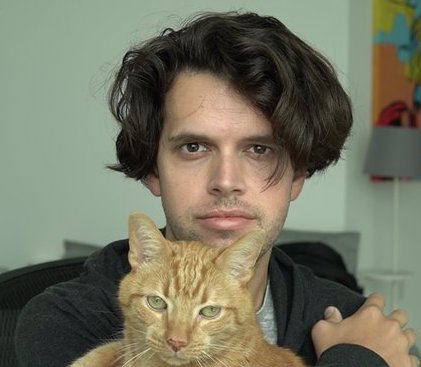 Alexander Levashov is a Managing Director of Magenable. He has an undergraduate degree in IT/business and MBA from Melbourne Business School. Alex has over 20 years of experience in digital and finance, delivering solutions to such organizations as USAID, Bendigo and Adelaide bank, ACMA prior to founding Magenable.