An Executive Conversation with Adam Morris
CEO, Redstage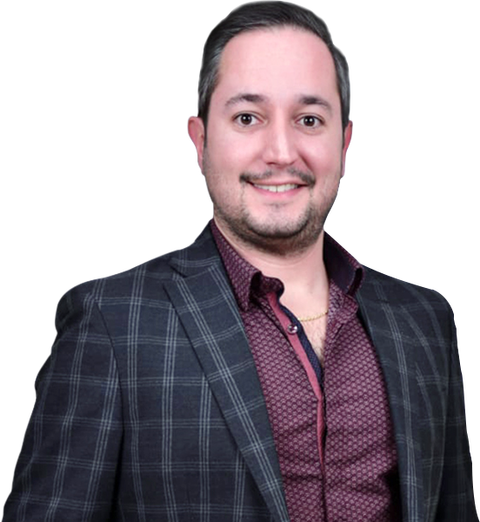 Redstage is an Ecommerce development agency specializing in custom development and integrations for B2B businesses. We build optimized Ecommerce websites for top names in manufacturing, retail, wholesale, and distribution. We take pride in our ability to provide unparalleled support for a multitude of diverse market demands.
With 10 years of eCommerce excellence and more than 700 eCommerce sites managed, Redstage is the most experienced agency in the industry. Our capabilities enable us to build profound eCommerce experiences and conquer even the most unique B2B challenges for clients. Redstage is proud to be a Salesforce Commerce Cloud Partner, BigCommerce Elite Partner, Magento Enterprise Partner, and Shopify Plus Partner.
We are truly building B2B's digital leaders and we have unique insight into the industry. We advise clients on the unique challenges that B2B companies will face in the market, and help them prepare for long-term success in eCommerce. The business landscape in B2B is changing incredibly rapidly. Years ago we were talking about the changing demographics of B2B buyers and how that was forcing B2Bs to have a more B2C-like buying experiences. Now we're talking about companies creating marketplaces to become the market leaders in their industries and take over new industries by better serving their customers online.
Being focused on creating leaders in B2B means we can really invest in research and zero-in on trends. We're past talking about how quickly B2B ecommerce is transforming and on to marketplace threats and threats from companies like Amazon.
The key to success in B2B Commerce lies in the choice of platform and integration architecture with other systems. In its simplest form, platform decisions have four main pillars: Implementation (time and cost), total cost of ownership, feature fit, and fitment for future states. We conduct an analysis that helps clients identify the technology most appropriate fort their situation.
We've helped Olam International become a leader in agri-business. They've pioneered some of the first digital platforms in their industry. We also worked with DMEhub to develop a B2B marketplace to connect buyers of medical equipment with doctors and reduce time for the ordering process.
We consistently survey our customers to understand what they need us to be best-in-class at. The two main themes are expertise in digital transformation (because the B2B ecommerce market landscape requires companies to transform at an incredibly fast rate) and they ask us to be rock solid in the platforms that they require for Ecommerce transformation. This is because very often they have little or no core expertise on the platforms internally, while they do have teams that run SAP or other core business tech, ecommerce tech and the surrounding technologies are quite new to them.

As a digital entrepreneur, Adam Morris has been working alongside Anthony Latona (Redstage's CMO) since their university days. The duo co-founded several businesses together over the years, most recently Redstage, which started in 2008. As Morris recalls, "All of our businesses revolved around online commerce, and we've had a knack for being ahead of the Internet business curve. Redstage is an eCommerce agency that specializes in web design, development, strategy and support for B2B and B2C clients all over the world. As part of the Fulcrum Family of companies, we have over 700 employees on 5 continents. For the past 10 years we've been transforming companies through eCommerce, now focusing primarily on Magento and Shopify. With B2B eCommerce set to explode before the end of the decade, we're ready to take on the biggest challenges facing the world's largest companies – especially when it comes to tackling the transition to digital, something we're quite good at."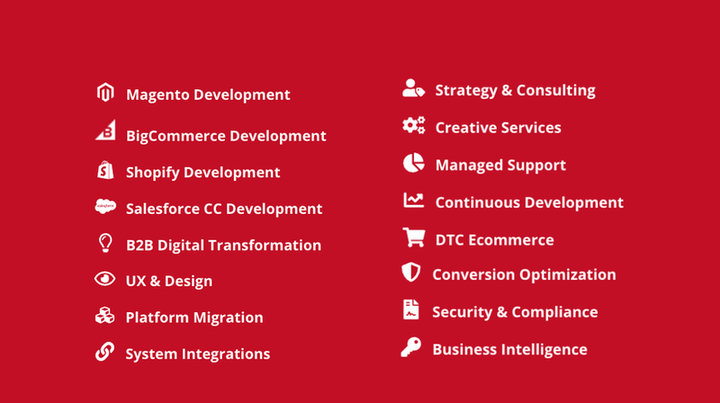 We are driven by our employees – a gathering of innovation geeks, original thinkers and passionate practitioners. Our areas of expertise span a wide range of disciplines, making it possible to develop solutions across fields and industries. Diversity in our skills, personalities, nationalities, and viewpoints form the cornerstone of our practice.
We cultivate industry-leading talent that empowers our clients with the confidence and clarity to achieve successful Ecommerce transformations. Designing and launching a stunning Ecommerce website is only the first step. As an agency programmed for long-term client support, we provide vertical-specific expertise to strengthen your digital strategy at every step of the process.
Maintaining a great client relationship means that we have to continue to invest in people, process, and tools. A miss in any of these areas means we have gone right off the tracks. Providing enterprise-support starts with culture, we pepper in the right experience based on your industry and continued investments in learning and development process.
We used a number of tools to help us identify the culture we had inside the company years ago that represented the best of what people had to offer. I don't totally believe having a great culture ensures your success, but when people value the same things on the same level, it fosters trust between team members. In an agency sport, trust begets creativity, collaboration, and better solutions for our customers. We've promised our employees and make our hiring decisions based on that culture, and use it to solve conflicts and grow into the future. We make continuous investments in learning and development. Our employees are constantly learning.
We invest in employees whose experience aligns with our client's business. Many of our team members have work experience serving in specific industries like manufacturing, aerospace, CPG, and more. Their direct experience allows us to give a deeper level of insight to our clients.
We believe in transparency with our customers. We've invested in tools that give customers full insight into our work. They have a portal where they can easily get reports, track progress, and understand risks and challenges so we are all on the same team together.
We've created a process hub and developed a system of gamification to keep processes up to date and continuously update processes.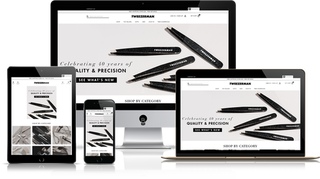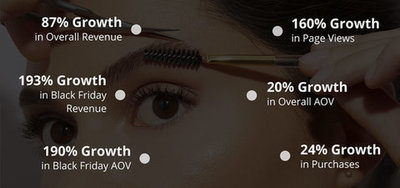 KEY STATS: +87% Revenue, +24% Transactions, +20% AOV
Zwilling Beauty Group is comprised of three major beauty brands, Zwilling Beauty, Tweezerman, and QVS. ZBG chose Redstage to unify the company's online properties and enhance multi-national e-commerce capabilities for Tweezerman all while building a digital voice for Tweezerman and Zwilling Beauty brands.
The new sites needed to remain independent of one another, but be manageable under a single Magento instance for easy monitoring and management. The new stores also required different inventories, shipping methods, and multi-currency options. The ZBG team also noted the importance of keeping the sites' CX in-tact to avoid alienating customers, requiring custom design work (since Magento 2 themes are quite different from those of Magento 1).
Redstage helped ZBG migrate three Magento 1 sites to Magento 2 Commerce Cloud and launched the first-ever standalone site for Zwilling Beauty. This merge resulted in an 87% increase in overall revenue for 2019, compared to 2018.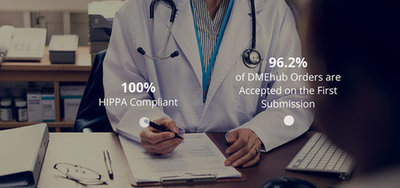 KEY STATS: 96% Acceptance Rate, 100% HIPPA Compliant
DMEhub team needed procurement of medical equipment to be as simple as possible for people at the hospital ordering on behalf of the patient. In addition, the DMEhub needed a robust backend and the ability to manage highly sensitive data, and secure sign-in functionality that would make it different from a typical marketplace.
Redstage and Fulcrum Digital collaborated to create DMEhub's secure B2B multi-vendor marketplace portal for durable medical equipment. It allows physicians and other medical practitioners to write and send prescriptions for durable medical equipment to medical equipment suppliers electronically.
The medical staff loves the portal's simple interface and the speed of order processing. Redstage and DMEhub continue to work together to implement new features for the platform and provide better experiences for modern healthcare institutions.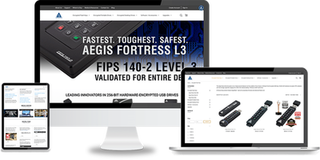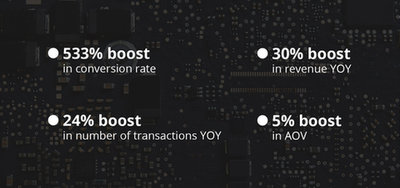 KEY STATS: +533% CR, +30% Revenue, +24% Transactions, +5% AOV
Apricorn's orignal site was very old school and difficult to navigate. The site needed an overhaul from top to bottom including streamlining and optimizing menus, corresponding content pages, and revamping the user experience. After realizing that Magento 1's End of Life was fast approaching, the Apricorn team knew they needed to migrate. However, they also acknowledged a need to upgrade their design in order to remain competitive.
Redstage needed to help pull Apricorn's outdated site. The biggest challenge Apricorn and Redstage faced was content data migration. Due to Apricorn's customizations on Magento 1 (custom fields used for content pages and product page data), it became difficult to migrate the data to BigCommerce. Using Shogun, Redstage was able to rebuild Apricorn's product pages and migrate the necessary data quickly and efficiently. While this was no easy task, Redstage pushed through to complete the necessary migration within the timeline.
With a major upgrade in site performance and design, Apricorn is experiencing an enormous conversion rate boost: Up 533% year over year! Redstage's expertise helped them find exactly what worked for them.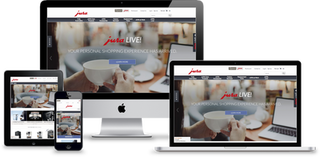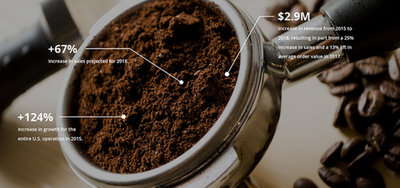 KEY STATS: +124% US Sales, +25% Revenue, +13% AOV
Jura, a Swiss appliance manufacturer (high-end coffee machine manufacturer), came to Redstage with limited ecommerce capabilities and two out-of-date sites that did not accurately represent their company. Working with Jura's team, Redstage designed and developed two new, custom, fully-responsive Magento Enterprise stores for both brands.
Jura also collaborated with the Redstage design team to create a high-converting, mobile friendly user experience. With an extensive background in responsive design and conversion strategy, Redstage's team designed a beautiful look and feel for Jura's business.


As one of Redstage's long standing clients, Jura continues to receive ongoing support.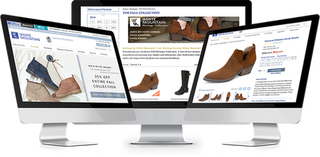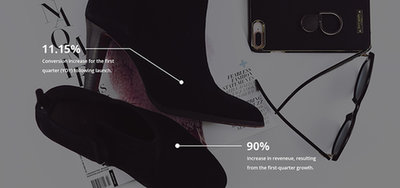 KEY STATS: +90% Revenue, +11.9% CR
White Mountain Footwear, a shoe manufacturer born from the collaboration of four independent shoemakers in the mountains of New Hampshire, drives three stylish footwear brands through a multi-store site online. Redstage helped them take 3 brand women's footwear ecommerce site to the next level, in addition to managing the design and launch of websites for an additional 2 brands. The Redstage team also worked on several customizations, theme updates, extensions and enhancements across all of White Mountain's stores and brands.

After launching the new store designed & developed by the Redstage team, White Mountain's growth started with an 11.15% conversion increase for the first quarter (YOY), leading to a 90% increase in revenue!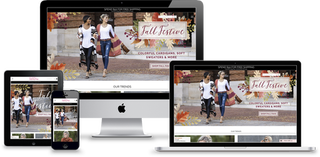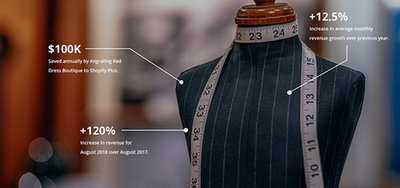 KEY STATS: +120% Revenue, +12.5% Avg. Monthly Revenue Growth
Red Dress Boutique is a women's clothing store based in Athens, Georgia. The US retailer offers a wide variety of clothing, footwear, and fashion accessories.


Redstage relaunched Red Dress Boutique's store on Shopify Plus, creating a truly unique customer experience packed with powerful custom features, setting them on a course for abundant growth.
In addition to saving $100,000 annually by replatforming to Shopify Plus, the Redstage team created "Shop-The-Look" feature that allows users to buy all items in a full outfit in one-click. Other custom development work included "About-The-Fit" and "Model Specs" info for a wide range of products. Redstage team also used the YOTPO API to build a powerful customer reviews engine. Lastly, Redstage helped the fashion retailer maintain their SEO strength throughout the transition by developing an SEO-friendly color swatch selector that loads individual product pages for each color variant instantly.
Before replatforming, Red Dress's revenue had stuck a plateau. Red Dress Boutique saw close to a 120% increase in Y-o-Y monthly sales revenue for August of 2018.
Founded in 2008, Redstage continues to design, build and support digital commerce. We were acquired by Fulcrum Digital in 2016, which has given us a lot more runway to growth and to achieve our mission financially as well as a lot of support from larger company operations (finance, legal, HR, recruitment) and allowed us to focus on building our people, process, and tools around our core mission of creating B2B's digital leaders. It also helped us gain oversight from heavy hitters in the industry, which is definitely a plus.


Redstage is used to existing in a financial crisis because we were born the day the market crashed in 2008. Redstage's original mission was to build ecommerce software for multichannel management, we were closing in on funding, and putting together the team, and our funding dropped out from under us the day the market crashed.
We had already built a great team of agency industry veterans to help us build the company. As a result, we embarked on the agency work, pivoting the mission of the business and we've been quite successful. Though our history we've differentiated ourselves by focusing on what was considered the "less sexy" part of the industry. As we evolved we honed our mission to creating B2B's Digital Leaders, focusing on companies with at least half a billion in revenue because they have the resources and vision to transform their business.