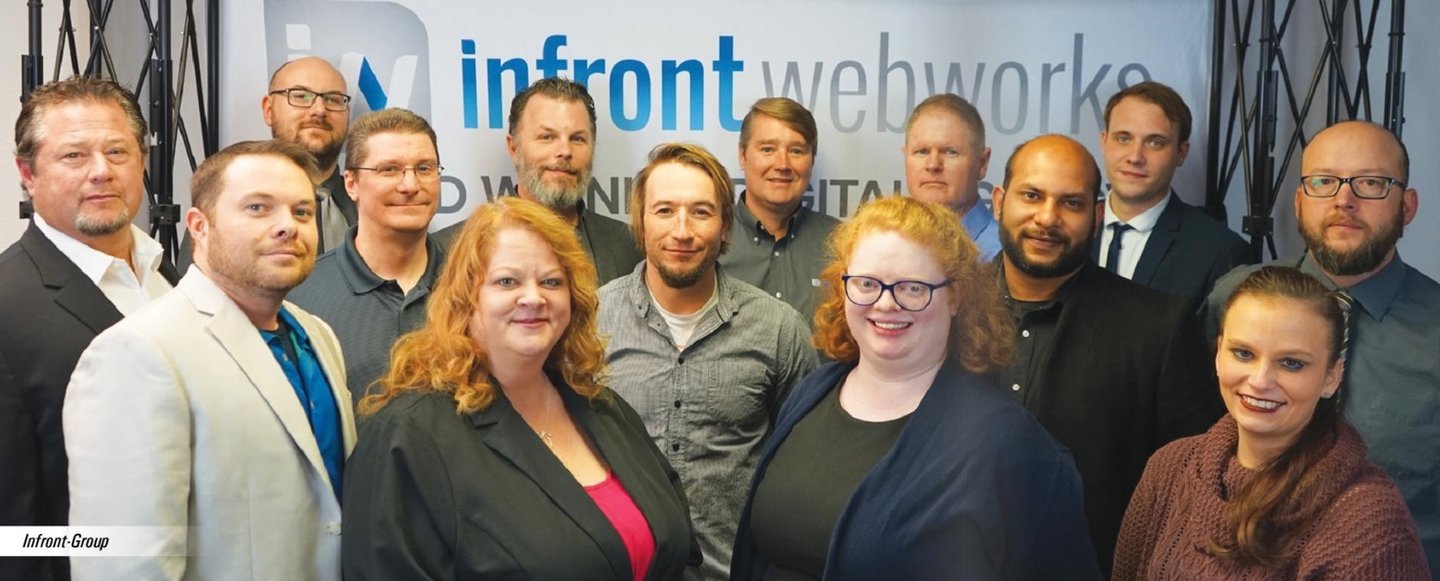 An executive conversation with Matthew Palis
President & CEO

eCommerce is becoming a much broader field over the years with many specialties required for effective implementation. Here at Infront Webworks we recognize the need for a team with specialization areas and years of experience in their field. Being a full service agency we work with eCommerce clients on most aspects of their implementation needs like website design, custom development, third party integrations, SEO, online paid advertising & most importantly tracking and results (ROI).

For over 20 years, we've pioneered cutting edge website design and development, new ways to attract online customers and build powerful tools that make it easier to grow business. All of our processes, experience and skills combine to deliver a visually compelling, functionality rich experience for your customers.
Not only can we build a visually appealing site that clients love to use but we can also do heavy lifting on the technical and marketing side. We have inhouse designers, website developers for .NET and PHP, Local & National SEO, Paid Search & analytics experts. Many of our ecommerce related projects involve customizations of common platforms like WooCommerce, BigCommerce, Zoey & Shopify as well as third party integrations for all areas of the supply chain and order fulfillment.
The whole website development process from conceptualization to launch to promotion has become too complex for one person to master. Successful websites are born from a team of specialists who are masters of complex disciplines working together to produce highly effective and compelling websites. At Infront, we believe in the capabilities of the individual and in the output of the team.
Our process focuses around understanding all the components of the existing supply chain and order fulfillment processes the client already has in place. We then prioritize the efforts based on the client goals. Many times, prospects will want to talk about the look and feel right out of the gate and we have to back them up and discuss the boring part of process and how they run their business. Sorry process is always first because it brings the most value and ROI; we can make it pretty and user friendly too. The overall high-level phases in the process are as follows:
Don't just ask can we do it; ask should we do it! We find that many times people are looking for an eCommerce site that will do 100% of what they want exactly the way they want it. The difficulty is that every business is a little different in how it operates so it can be very challenging to get 100% of your Wishlist from an out of the box platform. This leads people to go down the customization path which almost always equates to higher maintenance costs and reliability issues over time. A great example of this are WordPress based ecommerce sites because of all the plugins that are available. Just because it's available doesn't mean you should install plugins all day to meet your needs. These plugins should be vetted for compatibility with each other as well as stability and longevity of the code. The more money your site does in sales a day the more important uptime and reliability becomes. When all your one off customizations and your 50 plugins start to mess with each other taking your site down – this problem become real quickly and can be expensive to unravel.

We do encourage the use of eCommerce platforms whenever suitable because this way when major changes happen in the industry the platform providers pick up the cost to retrofit the applications more. We also encourage the use of best of breed companies knowing that the more people using systems that are integrated and supported the better the service will be. A great example of this is QuickBooks integration with eCommerce platforms which has become an available and stable option for people due to the sheer numbers of people using it they have incentive; you get quality support from your eCommerce platform and QuickBooks.
Ecommerce Assessment – determine site requirements and integration points
Website Design – mockups of main site pages, navigation & user flows
Customizations – develop customizations and third party integrations
Data imports – import existing client – order – product data
Beta Testing – test site – usability – responsive views
Launch!
Managing Client Expectations
Frankly sometimes the simplest solutions are game changers for clients in the retail space. We recently worked with a high-end designer clothing store in Vail Colorado on integrating their Point of Sale system with an ecommerce platform. What we are finding is that local retailers want more walk-in business not to compete selling nationally against the big box e-tailers. With all the integrations between eCommerce platforms and Point of Sale systems this is now becoming a very easy project with low cost and high returns.
Why does this work? Well we know that Google prefers a few things: it likes to server up local businesses and it will prefer a local business with a larger website vs one with only a couple pages in it. Now let's compare two retailers in the same town selling shoes. One has a 5-page website and the other has a simple eCommerce site with integration with their Point of Sale so they have all their products, categories & manufacturers listed online; so their site is 2,000 pages or more.
I want to go hiking tomorrow so I google "Mens 11M Merrill moab ventilator" and chances are Google will serve up the exact page for that shoe on the retailer's site with the Point of Sale integration. I can see they have the shoe – they are in stock and they are local, so I drive down and buy the shoes; and probably something else I didn't really need. The retailer without the POS integration with 5 pages on their site would probably lose the walk in business and add-on sales.
We have worked with a variety of companies to increase their national presence and optimize closure rates for their sites and products. One site in particular was a very niche supplement product for the immune system. They made an ecommerce platform change with a competitor and their site traffic and sales fell 70% after launch so they called us in a panic to "fix the mess". We reverted their site back to their old platform and began the long process of fixing the SEO damage that was done in those 45 days. Within the next year we rolled out a heavy SEO and content based inbound marketing program focused on keywords around the immune system. We were able to not only get their sales back to normal levels within 6 months but all the effort for the SEO around the immune system sent their sales skyrocketing when the Corona virus pandemic kicked in. We were doing paid advertising and email promotions for the client as well however it was the long-term content and SEO effort on major competitive keywords that really rang the bell!


Everything we do is around providing value and ROI to our clients. All of our marketing programs are custom designed to augment our client's online initiatives while using our team and their in-house resources. Most of our marketing and ongoing development contracts have a 3-month minimum commitment because we know we need to provide value quickly. Currently our average client is under contract for 16 months which is far longer than our minimum commitment.
The Magic of POS eCommerce Integrations
Business Immunity with right SEO
Complete custom .NET eCommerce solution all aspects of design – development – data migration from legacy ASP custom site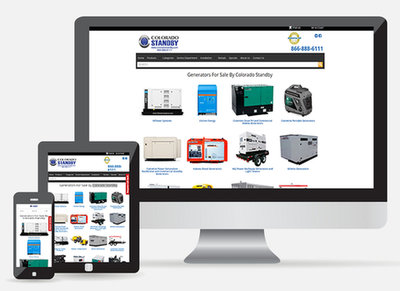 Converted from Magento to Zoey all aspects – design – development – data migration – SEO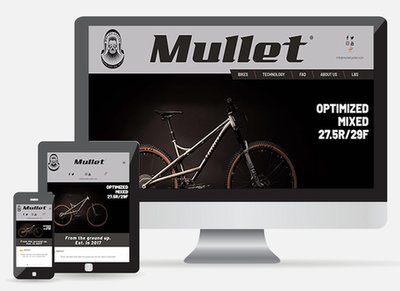 Custom wordpress WooCommerce all aspects – design – development – data migration – SEO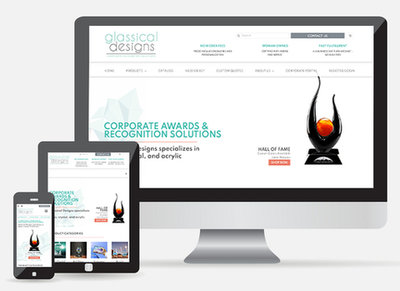 Created customized WooCommerce website -- all aspects.
Most of our relationships are designed to be ongoing which really helps with maintaining client communication and expectations. Since we know that we have regular touch points in many cases weekly this gives us more opportunities to make sure expectations are being met and if they are not we can take action to fix things before the next meeting. The feedback we get from clients is that they really enjoy the ability to talk to the actual person that is working on their account; it's a very hands on experience. Our clients can even look at their invoice and know who is handling their account.
With new clients, we sell on value delivered not price. Many people feel as though they have been burned by someone in the industry in the past be it a web developer or a marketing company. Knowing this much of our sale is around building trust and transparency during and after the sales process. Most complements we get revolve around the team's level of professionalism and results we get for our clients.
All of our staff have at least 6 years agency level experience and most are between 10-20 years in their respective fields. Clients work directly with each team member to increase accountability and transparency. It's not enough to be good at what you do you need to be great with people to be on our team as everyone is client interfacing at Infront.


The experience of our team over many disciplines under one roof provides us edge in the marketplace. This provides a seamless experience for our clients when implementing their online initiatives so they don't feel like a contractor talking to 4 different vendors with varied experience. You can have a professional designer, coder, online marketer & hosting engineer at Infront who can coordinate with each other on tasks to meet your goals.
We have put an extensive amount of time into culture development at Infront. Because we are a culture of teamwork it is easy for our team members to recognize their highest and best use when working with a client's in-house team. Over time we put ourselves out of a job and many clients wean themselves off our services – we are ok with that it means we did an exceptional job training them and getting what they needed in place. Culture for Infront starts in the hiring process and is an ongoing effort done thru team building exercises, social outings, off-site retreats, private coaching sessions & our review process.
Many Disciplines under One Roof
The Internet veteran leader
Matthew Palis is the President of Infront Webworks and is a New England native now calling Colorado Springs home. His high school years were spent in the mountains of NH at The Tilton School where he lived for the outdoors and his passion for technology began. Matt later attended The University of NH where he pursued a BS in Natural Resource Economics & Business Administration.
Out of college Matt began his technology professional career at a networking hardware and software Fortune 500 company Cabletron Systems. He started his first online agency NorthEast Internet Publishing in 1996. In 2001 Matt became an owner and Vice President of TTLC Internet a prominent ISP & Hosted Exchange provider in New England. He remained with TTLC for 14 years till they sold the company and Matt purchased Infront Webworks. Matt has over 24 years' experience in information technology, website development, online marketing and cloud services; it's been his lifetime passion!
When not bathing in technology, online marketing & business; Matt is probably spending time with his wife and daughter, boating, skiing the trees, hiking or cooking..he is a foodie for sure!
My professional experience has been focused on building customer experiences on digital platforms where the end result is brand building and driving online sales. Over the past many years, I have helped brands build their overarching positioning and messaging strategy, developed ecommerce focused sales strategies, as well as the website feature and platform roadmaps. The increasing access to good data has enabled me to embrace a fail fast methodology while being able to quickly report on success and failures while constantly driving business goals.

Over the years, I have been fortunate to work with some outstanding brands including: Hydro Flask, Vail Corp, Intrawest, CMH, Kokatat, Cascade Designs, Osprey Packs, SCARPA, Timberline Lodge, Fisheries Supply, Sage Fly Fishing, Outdoor Research, Nike, Kirkwood, Taos Ski Valley, Sea to Summit, Polartec, MiiR, DPS Skis and more! I enjoy working with brands in the travel and consumer products categories where they create meaningful experiences with their customers.