Calgary-based digital marketing and experience design agency Critical Mass is a launchpad for global brands that need to transform their eCommerce initiatives. The agency has been reinventing customer experiences for its clients since 1996, setting them on course for global success.
Driving Transformative eCommerce

At the core of Critical Mass's approach to eCommerce lies a unique experience design process and "a relentless focus on the customer." They've long held the belief that brands aren't built from advertising, but rather experiences. In the words of President Chris Gokiert, "we talk to customers while researching, focus our insights on their needs and behaviors, incorporate them in our design process, and validate our work with them."
While the agency's services and capabilities have evolved with the digital landscape, their focus on experiences and customers has been constant. "The options, expectations, and demands of customers have radically expanded, but we've also seen first-hand how integrated channels and connected digital ecosystems are more important than ever for generating sales, growing business, and building ever-elusive customer loyalty. The key to succeed in today's market is to create delightful experiences that flow easily between the digital and the physical worlds," says Gokiert.
The agency has worked with a vast range of globally admired brand names—Apple, BMW, adidas, AT&T, Nissan, Sunglass Hut, Nike, Dell and many others have engaged Critical Mass's eCommerce capabilities to grow their business and unleash brand potential. And more than ever, top brands need expertise that spans entire digital ecosystems—best-in-class experiences, driven by strong creative and rooted in the technology, data, and organizational strategy required for operational excellence. "That's just the kind of tall order we handle day in and day out," quips Gokiert.
Since its founding in 1996, Critical Mass has helped local, national, and global brands reimagine digital and transform their businesses through strategic consulting, innovative creative ideas, and cutting-edge technology thinking. "Our services have always stayed a step ahead of the digital and technological curve. In other words, we help our clients use their web properties to better engage their specific commercial audiences, get more out of their platforms, or even transform their brands in a digital-first way," explains Gokiert.
Brand expression, eCommerce experiences, and tech/data/organizational strategy all have to be on the same page. "None of these things are "nice-to-haves" but rather essential aspects of a dynamic, successful, well-loved brand," remarks Gokiert. "We love being able to help young brands realize these benefits from early on in their development." For some brands, however, it's challenging. Organizations that have lots of stakeholders, legacy systems, families of brands, complex businesses, and possibly even a mix of B2B and B2C and D2C customers have a harder road to climb. "We help them climb it by making the smartest possible investments," notes Gokiert.
Technology and Design Working Together
Critical Mass has long been sought after for its experience design expertise, but Gokiert stresses that the visually beautiful work they do is supported by a deep layer of technology expertise. "Critical Mass is platform agnostic," he explains. "Our development teams are able to support sites on platforms such as Adobe Experience Manager, Magento, Drupal, Sitecore, WordPress, and others. Technologically speaking, we've helped clients streamline development and design efforts, drive creative development, generate templates and shared components, boost speed-to-market, and increase efficiency in execution, delivery, handoff, and complex integrations." He pointed to Blizzard Entertainment (more on that in a bit) as a great example. "Our redesign of the Blizzard Gear store began with a re-platform of the Gear eCommerce Site on Magento's Enterprise 2 Cloud Platform. It was a simplified, easily maintained architecture that was a good fit in terms of what Blizzard needed to do as well as the creative vision we were working toward. In terms of business goals, our scalable, multi-tenant architecture provided the foundations for global expansion."
Let's consider building a store for the world's leading game developer—Blizzard Entertainment, known for its epic titles including the World of Warcraft, Diablo, StarCraft, and Overwatch. Just running it on the best eCommerce platform with a standard theme would mean the death of a brand. "Best practices are only a starting point," says Gokiert, "You've really got to get inside the head of the customer." For Blizzard, that meant designing a world, not just a store. Prior to the redesign, Blizzard's Gear Store had plenty of gear (games, art, toys, and branded apparel), but it needed more of everything else—the immersion, detail, and sense of escape that true fanatics crave, and the conversion that a brilliantly designed eCommerce experience can deliver. Critical Mass's team created an ultra-narrative, ultra-immersive product world that fused story and products that met a key objective: dramatically increase session duration across mobile and desktop—with the understanding that conversation drives conversion.
The team further blended personalization and animation with new shopping tools and templates for a modernized experience that leads individual fans into a living product world. Specialized merchandizing modules helped display products in narrative ways throughout the catalogue, complete with high-res galleries, 360 product photography, full-bleed background images, and videos that re-created climactic moments from the games themselves.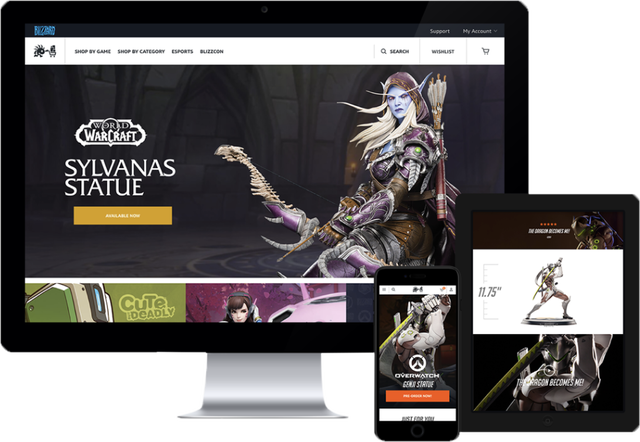 The success Critical Mass delivered in their Blizzard work wasn't a matter of luck. They had already spent years helping large brands with complex digital ecosystems improve customer facing experiences. AT&T is a great example.
After years of network acquisitions, AT&T had more than 22,000 company-owned retail locations as well as a host of unconnected customer-facing touchpoints. Critical Mass was tasked to help AT&T confront their greatest digital ecosystem challenges in a hyper-competitive, constantly changing industry. Telecom customers have a lot of choices, and the brand that delivers what they want, when they want it, will have an edge. The challenge for Critical Mass was to help AT&T get and maintain that edge.
Critical Mass built an online community of more than 300 members, tagged them to sync with AT&T personas and continually mapped their behaviors and attitudes back to the core persona set. This enabled the Critical Mass team to understand customer needs and sources of frustration. And a lot frustration came from very fixable things—common tasks like checking data, understanding a bill, paying a balance, and completing a task involving more than one channel.
For the span of decade, Critical Mass continually improved AT&T's digital customer experience while optimizing cost drivers such as online support, product upgrades, bill presentation, and payment. The result was a seamless online and offline retail experience across multiple channels—more sales, efficiency, and customer satisfaction.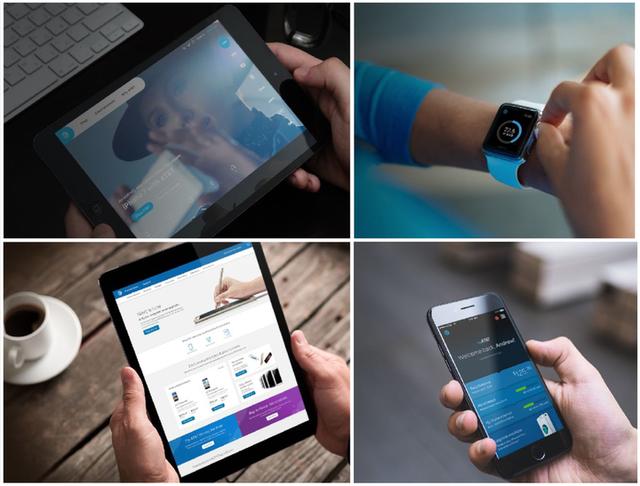 Today, the Critical Mass team prides itself on experience design excellence, but more than ever they capitalize on advanced tools as well. One such tool, Catalyst, is a proprietary, AI-driven insights engine that collects and analyzes qualitative and quantitative data. It helps Critical Mass and their clients discover and digest growing volumes of data; integrate these fragmented sources to build meaningful insights, and inform interactions, messaging, and concepts quickly and comprehensively.
"We make sure data informs everything we do. In terms of design, it informs our approach. In terms of measurement, it shows us what's working and how to optimize. In terms of the overall ecosystem, we make sure our clients collect more of it and have a clear, actionable view of it," notes Gokiert.
During the COVID-19 pandemic, the insights that Catalyst have been turning up have become invaluable. By amalgamating up-to-the-moment data and historical data, the Critical Mass team can determine which consumer and business trends are completely new, which ones pre-date the pandemic, and which ones seemed new but were actually accelerated by it, not caused by it. Having such knowledge in hand is crucial when clients are trying to figure out how best to spend marketing dollars, adapt to the changing circumstances, and simply trying to be there for their customers during very trying times.
When Critical Mass first worked with adidas, they had a disparate network of over 50 brand, eCommerce and specialty sites, each with their own user experience, navigation, design execution and supporting platform. As a result, the shopping experience was confusing and frequently dated. adidas needed a premium online destination that married brand and eCommerce—a united network driving a differentiated experience, inspiring and delighting customers from the homepage to the checkout page and everywhere in between.
Critical Mass's team delivered a seamless customer experience—launched a unified platform in 40 countries, in 14 languages. Average quarterly visits increased. Consistent design language and global navigation effortlessly guided customers to the content and products most relevant to them. The unified platform enabled centralized governance with flexibility for local needs, ensuring consistent brand interactions in every market. The result was a flexible, scalable and future-proofed structure that ensured all content, languages and markets were in sync. Customers could easily access the online store from global navigation or any number of interactive promotional modules.
Building a Unified Global Platform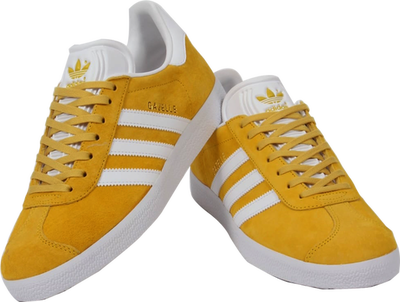 Sunglass Hut was known for discounts, not fashion. It was the place people went for convenience. It had the products but lacked the inspiration customers needed to pick the perfect pair of shades. Above all, Sunglass Hut wanted to connect with a younger, more fashion-forward customer.
Critical Mass's team worked hand in hand with Sunglass Hut to determine how they could maximize their differentiation within their competitive set but in a way that responds to customer needs. Critical Mass rolled in its research-driven Pivot workshop that helps its clients see what their existing customers (and prospects) value most about their brand. Through Pivot, Critical Mass's team could articulate a critical view around gaps that existed among what customers want and what they're actually getting. "As we clarify our understanding of how customers perceive our client's brand, we can formulate better insights and plot a smarter strategic direction for both our digital approach and key marketing activities," says Gokiert.
The Critical Mass team found that younger customers who are focused on fashion don't just want to see static product images—they want to be inspired with style. With that insight in mind, the team embarked on a digital transformation of Sunglass Hut—improved eCommerce design, new digital content creation, brought in mobile-first lifestyle destination, suffused with rich photography, editorial content, and the latest trends and a transformed brand overall.
Today, Sunglass Hut is an entirely new brand. Online and in-store, they are connecting with the younger, fashion-forward customers that once eluded them. With dramatically increased conversion and sales, and a finger on the pulse of fashion, Sunglass Hut is itself a case study in what can happen when you pull out all the stops to truly inspire your customer.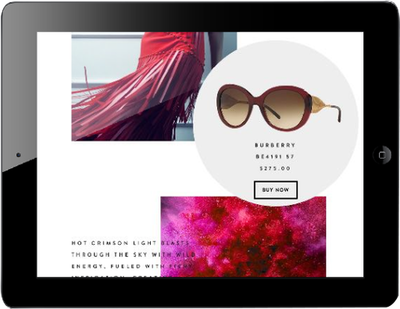 Whether it is creating experiences, building unified platforms, integrating disparate pages, re-platforming, brand transformation or optimizing for conversions, the Critical Mass team has handled it all. With full service digital capabilities, Critical Mass helps clients succeed on every level, from invisible platforms, code, and data to design systems, creative concepts, and emerging consumer technologies that customers interact with.
Critical Mass is also helping its clients take advantage of new technologies, devices, and design thinking as they come along. It built the first car configurator on top of the Mercedes-Benz site, designed the first branded iPad app for Gucci, and made it possible for Citi customers to have a better experience on their desktop computer, their phone, and their Apple Watch.
Today, the talented team at Critical Mass can infuse things like data-driven personalization, inventory matching, and multi-tier integrations into a single site to help their clients be more relevant throughout complex customer journeys. "The digital landscape has changed, but our commitment to delivering future-focused solutions that generate measurable results has not," notes Gokiert.
Critical Mass's unwavering belief in delivering brilliant customer experiences has produced business-building results. Not every brand needs or has the opportunity to use every one of the services or approaches Critical Mass provides. But for those looking to invest in truly transformative eCommerce, it's necessary to look at the brand, design system, technology, data, design, and organizational alignment.
For that, Critical Mass has emerged as the go to destination if one wants to create extraordinary eCommerce experience for their customers. A creative team of tinkerers, makers and do'ers, Critical Mass understands how to look at an eCommerce experience in the most holistic, connected way possible. A great place to start the eCommerce Journey!