An executive conversation with Randi Mohr
Vice President, Customer Success & Marketing

Whereoware is a leading, full-service digital agency, helping clients achieve smart growth through digital marketing strategy and activation since 1999. With 20+ years of experience, we successfully guide brands through the ever-changing digital landscape, specializing in marketing optimization; e-commerce; and customer acquisition, retention, and maximization. To date, we have developed more than 200+ feature rich e-commerce and CMS websites. We ensure website success and drive traffic and sales through digital strategy, search engine optimization (SEO), pay-per-click (PPC) advertising, social advertising, and email marketing.
Whereoware specializes in supporting websites at all stages of the eCommerce life cycle. We're a full-service agency, meaning we're clients' trusted digital partner from project inception through ongoing support, optimization, and marketing - ensuring each digital project successfully and continuously drives business objectives, user needs and expectations, revenue, and conversions. (This is a key differentiator from many service providers that might build the website, but then hand it over to the client to maintain and hopefully market successfully).
Typical website projects kick off with a discovery deep dive, where we identify business requirements and key performance indicators (KPIs), UX opportunities, data integrations and technical requirements, and customer journey optimization. Next, we design and build the website, spanning creative design, website and mobile development, quality assurance and user acceptance testing, and search engine optimization to ensure the website will rank well in search engines. Finally, it's go-live (and for us, this is just the start of the project). We then pair marketing, advertising, ongoing optimization to ensure the website continues to drive significant desirable results. Digital strategy spans all stages, as we monitor success and recommend new approaches to consistently improve results.
Our ongoing marketing services allow us to help our clients navigate the modern customer experience. Customer experiences are no longer linear and can often be unpredictable. By arming our clients with the latest tech, actionable data, and best-in-class support services, we deliver a foundation for ongoing success.
Ultimately, our mission is to accelerate valuable relationships between our clients and their customers through proven and pioneering digital marketing solutions. We combine 20 years of experience with data-driven strategy to understand what is working or not working for a client. As long as we're using the data to drive the next step (and staying abreast of the latest technology best practices, certifications, and opportunities), we can expect repeatable, effective results, course-correct issues, transform status quo business models, alleviate pain points, accelerate campaign performance, and grow online and offline sales.
My professional experience has been focused on building customer experiences on digital platforms where the end result is brand building and driving online sales. Over the past many years, I have helped brands build their overarching positioning and messaging strategy, developed ecommerce focused sales strategies, as well as the website feature and platform roadmaps. The increasing access to good data has enabled me to embrace a fail fast methodology while being able to quickly report on success and failures while constantly driving business goals.

Over the years, I have been fortunate to work with some outstanding brands including: Hydro Flask, Vail Corp, Intrawest, CMH, Kokatat, Cascade Designs, Osprey Packs, SCARPA, Timberline Lodge, Fisheries Supply, Sage Fly Fishing, Outdoor Research, Nike, Kirkwood, Taos Ski Valley, Sea to Summit, Polartec, MiiR, DPS Skis and more! I enjoy working with brands in the travel and consumer products categories where they create meaningful experiences with their customers.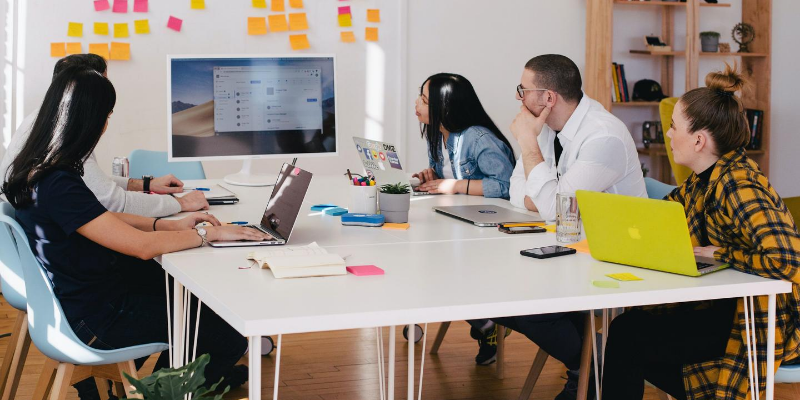 Our people are our most important asset. We're lucky to have 100-or-so talented developers, designers, digital strategists, marketers, data experts, project managers, SEO + PPC specialists, and more going to bat for our B2B and B2C e-commerce and service clients daily.
Because we're a mid-size agency, not a huge global agency, our team members are able to take a hands-on approach with clients and communicate directly. Clients can ask questions and get simple answers, not convoluted tech speak. It's as if we're part of their in-house team.
Our extensive technical expertise includes:
Our marketers hold certifications in a variety of marketing platforms including Salesforce Marketing Cloud, Acoustic Campaign (formerly IBM Marketing Cloud), and more.
Our .NET developers are experts in their field with both CMS and eCommerce certifications on the Episerver platform—100% of our backend developers are Episerver certified.
Our developers are seasoned at complex integrations with a wide array of systems and tools, including ERP, PIM, Payment Gateways, and more.
Our Analytics team is certified in Acoustic Campaign, Google Analytics, Google Ads, Domo Business Intelligence, Salesforce Marketing Cloud, and Amazon Web Services Cloud Practitioner.
Whereoware is committed to nurturing originality and ingenuity in everything we do, allowing our teams to be a driving force in decision-making, setting goals, and initiating progress. Accordingly, we have a culture of integrity and innovation, where employees have the freedom to try new technologies and pioneer new approaches. These tempered risks keep our culture exciting and inventive, while resulting in huge wins and a great deal of valuable learning experiences.
Our full-service offering attracts clients across industries, including B2B wholesale, D2C, retail, consumer packaged goods, furniture, banking, health, insurance, sports and recreation, and more.
By integrating client websites with marketing tools, back office systems, sales teams, and third party tools, we gain visibility into the nonlinear journey and can enhance user experience and drive more traffic and sales.
For example, we helped one of our major clients Yamaha Watercraft Group tailor their website experience and marketing to user personas and buying stages. A Yamaha prospect receives marketing messaging around the type of WaterCraft they've shown interest in (using data points from across the customer journey) empowering Yamaha to sell a lifestyle not a product. Then, once they convert, a WaterCraft owner will receive personalized messaging based on the Yamaha vehicle they own, the season, their location, and more.
Another one of our clients, Giftcraft—a leader in the B2B gift and home space—needed to address the increasing tendency for customers to interact with brands across multiple channels and devices. Whereoware helped Giftcraft connect their technology stack, by building a brand-new website that integrated with their CRM database, PIM system, and sales tools. This gave their team members—field and inside sales, customer service, and executives—access to the most recent customer activity to pick up any interaction where it left off.
We strive to ensure highest quality execution and deliver consistency with existing client projects, building trust to guide their overall digital strategy across channels and solution offerings. We have clients that have been with us for 10+ years.
For example, our client Cuisinart first signed on for support fixing an email deliverability problem. We took a multi-phase approach to cleanse their data, improve their email marketing templates and tactics, and increased their email deliverability score to 99%. We gained their trust through this project, and the relationship grew. Most recently, we just built and launched their new website in just six months.
Our goal is for our clients to view Whereoware more than an agency, but at a true, trusted partner. Being a full-service agency enables us to connect the website strategy to the multi-channel marketing strategy, and continuously optimize results. We don't build it and pass it on, but we consistently ensure clients digital success. We help clients accelerate valuable relationships with their customers and achieve their goals: selling more through e-commerce and lead generation/nurture; acquiring, retaining, and maximizing new and existing customers; optimizing marketing performance; and staying competitive in an ever-changing digital landscape.
Second, data drives everything we do. Our digital strategy is tied to measurable business outcomes – not chasing the newest trends for the sake of it. Our teams explore new and innovative ways to deliver best-in-class solutions, automate manual processes, adopt new technologies to save time and money for our clients, and creative approaches to enhance ROI.
Whereoware was founded in 1999 with five employees as a marketplace for B2B gift and home wholesalers to sell products to retailers (think Amazon for the B2B wholesale industry, at a time when B2B brands were unlikely to have their own websites). Shortly thereafter, Founder and Chairman Eric Dean pivoted the company into to a full-service digital agency innovating online personalization and strategy.
The Whereoware partners believed the future of marketing would be all about the customer—meeting and exceeding their needs and wants. We believe that brands must create experiences that people want to participate in. This means understanding customers' needs, expectations, and challenges, and leveraging every opportunity to make their experience with your brand better.
Since our inception, we have helped clients connect with their customers online by developing hundreds of behavior-driven websites, contextually relevant marketing automation campaigns, and digital ads across industries. We've helped clients leverage emerging sales channels, technologies, and markets to acquire, retain, and maximize every customer.
In 2019, Michael Mathias joined Whereoware as Chief Executive Officer. Mathias comes to Whereoware with an impressive track record accelerating growth for companies at all stages, with expertise spanning marketing, professional services, data and analytics, and technology. He brings an increased focus on measurable results through a culture of innovation, comprehensive digital marketing, and flawless performance.