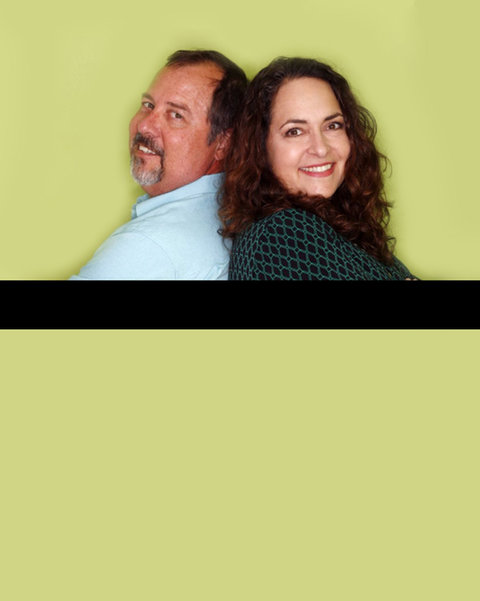 An executive conversation with Omi Diaz Cooper, Co-founder & CEO
We are Shopify Partners and are experienced at building and customizing Shopify websites, integrating the shops with marketing automation technologies such as HubSpot, Active Campaign and Klaviyo and customizing functions with APIs and plugins. We design and run highly effective email campaigns (Product Recommendations, Abandon Cart series, re-Engagement series, Loyalty Program series, etc.) and we provide highly targeted search and Google Smart Shopping campaigns that average a $5 to $1 return on ad spend and in some cases as high as $15 to $1.
Our Conversion Rate Optimization programs have helped clients provide a better online experience for their consumer, removed friction in navigation and made the checkout process intuitive and easy - in some cases we've tripled conversion rates on customers' websites and increased revenue without any additional spend on paid advertising. We are fanatical about metrics and analytics, because you can't know if you are successful, unless "success" is defined and measured - we develop custom Dashboards with meaningful metrics (not just "fluff" or vanity metrics) and provide a monthly performance review call to go over progress towards SMART goals. Our core service offerings include:
Shopify Development and Customization
Search Engine Optimization
Conversion Rate Optimization
Search and Google Smart Shopping campaigns
Amazon and Social selling
Content writing (optimized product descriptions)
Email Marketing
Rapid and constant change is just the name of the game in retail. One thing that sets us apart is we don't use proprietary software - while we can handle complex integrations and customizations, we are strong believers that a Customer should be able to walk away from us if and when they want to and not be held hostage by a vendor's proprietary platform. By using leading edge customizations of common platforms like Shopify, we give clients the maximum flexibility, the ability to update functions quickly and efficiently and near limitless options for customizing their shops. We are partners in our client's growth, and that means transparency, the latest proven software, quick responses and efficient turnarounds.
One of the largest gains we've recently achieved is with our retail client The Christmas Palace. When they first engaged us, they had a barely functioning Magento shop that would not sync properly with their inventory and POS system. Though the client had invested over $100K on the website, the online shop had never produced more than $46K in sales. Unfortunately, he is not alone - we see situations like this a lot, so we knew what to do to remedy the situation. We were only a few months away from the busy shopping season, so that first year we patched the Magento site, updated the checkout process and created their Google Merchant Center account so we could run Smart Shopping campaigns. That first year, the online shop achieved over $220,000 in gross sales. That gave the client confidence in our recommendations and the following year we rebuilt the site in Shopify, added a more full-funnel approach to online advertising and strengthened our email campaigns - this year we are on track to achieve over $800,000 in gross sales.
Clients such as Safari LTD, Kay's Fine Jewelry, Clearwater Marine Aquarium, ScheduAll, Magaya Corporation, The Christmas Palace and Philip Stein chose Diaz & Cooper for their personal customer service, creative solutions and approach is based on business objectives.
One of our jewelry retail clients, who has been working with us since 2016, saw the value of their ecommerce shop during the COVID pandemic, when all their brick-and-mortar stores were shut down, and the website saw an increase of 453% in revenue, which helped keep the business afloat during the crisis.
We work hard to build long-lasting relationships with our clients. For example, we've worked with South Florida Commuter Services since 2009 and with Kay's Fine Jewelry since 2016. The key to building these relationships is mutual respect and an unwavering commitment to helping grow our clients' businesses. It's not just about 'results" though, you have to be there for them, answer questions, help further their marketing knowledge. We always speak plainly and explain our strategies because we strongly believe that an informed client can make better decisions. In addition to earning lots of positive reviews on Google, the HubSpot Partner Directory and LinkedIn, we know we are doing a great job by all the referrals we receive from our clients and colleagues. Recently one happy client, for whom we have become a trusted advisor, referred us to three other businesses including a large restaurant chain owned by a family member!
We help our clients sell more and grow their revenue online by transforming websites into salespeople. Diaz & Cooper is a digital growth agency focused on eCommerce sales. As Shopify Partners and HubSpot Gold-certified Solutions Partners, we find new channels for sales and increasing sales volume for retail, travel retail and hospitality companies nationwide. We create predictable systems for online revenue growth. We know a great online customer experience will grow your web revenue. Our growth-driven design, conversion rate optimization and digital marketing programs focus on the Customer Value Journey to create a predictable system for growing your business online.
We focus on the buying cycles of the consumers. Every prospective customer goes through a buying journey, from the moment they identify a need or want, to the research they do online, to when they actually purchase. Most companies stop their efforts at the sale - but we follow through the journey and help our clients cultivate customers into fans that will buy again and refer business. This is called optimizing the customer value journey and it's at the core of our approach to eCommerce growth.
Everything we do is focused on the buyer's journey. Whether it's researching an app or plug-in for a specific custom function or optimizing the web experience to influence more sales, we look at everything from the lens of the prospective buyer. That means we also look at shipping policies, fulfillment processes and customer service practices to ensure our clients are giving their customers the most effective shopping experience possible.


Our edge is about custom, personalized service and a total focus on business growth. We are NOT a marketing agency, we are a digital growth agency that transforms websites into top salespeople. We also share a lot of information around best practices with our clients.
Our team of talented professionals is always learning, staying on top of the latest technologies and trends in consumer behavior. All of us hold at least 4 certifications from HubSpot, Digital Marketer, Google and industry associations. One of our corporate values is "Brains" and that means in our company culture, we have baked-in the idea of being a perennial student, growing our expertise every day by attending seminars, webinars and speaking at industry conferences. I myself have spoken at OMMA Digital, INBOUND, LeadsCon NYC and appear in HubSpot Academy's Inbound Sales training course for agency partners.
Diaz & Cooper has been named a Top 10 eCommerce Design and Development Agency in the US in 2019, a Top 25 Advertising Agency in South Florida 2019 (South Florida Business Journal) and most recently, one of DesignRush Top Shopify Developers in the US. We have been honored with numerous ADDY awards, two gold and a silver Magellan award, a Flagler award and most importantly, two Summit International Marketing Effectiveness awards.
Silver Airways is a regional airline that operates routes within Florida and between Florida and the Bahamas. The airline tasked Diaz & Cooper with increasing brand recognition and direct bookings online.
Diaz & Cooper's team analyzed demographic data of on-site conversions, developed appropriate messaging, designed specific landing pages for route awareness versus travel deals to better serve prospects at different stages of the buyer's journey and finally worked with the airline's revenue management team, we identified the routes in need of a boost and created a promo strategy. The team then focused on performance-based online advertising and paid search resulting in lower acquisition costs and increased return on ad spend (ROAS). The team also implemented a retargeting strategy on both the website and social channels.
We used data analysis to consistently improve returns while reducing overall spend. By the second year our campaigns had nearly doubled in performance, and by year 3, we achieved a 250% growth in ROI with less than 1/3 of the original spend.
The result:
Click-thru rates (CTR) increased by 44%
In the first year, the campaigns increased monthly Average Bookings Revenue by 17%
Over a 12-month period, we lowered the Average CPA (Cost Per Acquisition) by 59%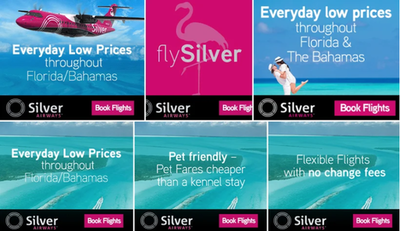 Although the new Safari (manufacturer of high-quality figurines and educational toys) website was receiving a consistent and significant volume of traffic, a large percent of visitors were not completing a purchase. The goal of Diaz & Cooper's team was to increase repeat purchases and reduce cart abandonment.
The team analyzed visitor data, heat maps as well as shopping behavior data from Google analytics, identified friction points in the shopping funnel and made adjustments to the pages to create a smoother and more compelling checkout experience. Improvements also included making mobile checkout faster, moving CTA buttons to more prominent positions and increasing the visibility of essential information like trust factors.
Based on the insights gathered from user data, the team developed a comprehensive action plan aimed at driving customer re-engagement. The strategy included sending customized follow-up emails to customers who had abandoned the shopping cart, enticing them to return to the site and complete their purchase and also an email tactic to re-engage past customers with a loyalty rewards program.
The client saw impressive results over a six-month period. The metrics included a 2x increase in the conversion rate, almost a quarter million dollars in influenced revenue (a 10x YOY increase in gross sales) from the email campaigns and decreased abandonment rate by 76%.
The result:
Increased visitor conversion rate from less than 4% to 8%
Increased repeat visits by 18%
Decreased cart abandonment by 76%
Increased overall online sales tenfold (almost a quarter million dollars in influenced revenue over the six-month period)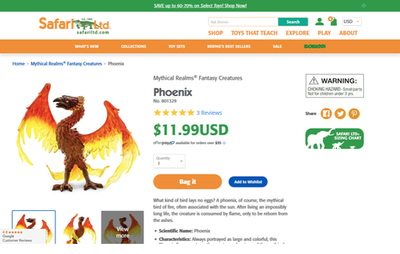 Freedom was the impetus that moved my husband and I to start our company almost 20 years ago. Of course, freedom to spend time with our families and travel, but also freedom to do business the way we felt was best for our clients. Having come from large, traditional ad agencies, we saw how as soon as an agency landed an account, they assigned junior people to handle it and rarely, if ever did senior management get involved. We wanted to provide an alternative, a small agency with big ideas (our original slogan) that gave clients continual access to senior-level talent and focused on business results versus image. From the start in 2001, we saw the potential of the internet and offered website development as one of our core offerings.
Diaz & Cooper was born in April of 2000, when a husband and wife team of advertising professionals saw the need to streamline big-agency processes to deliver exceptional strategy, creativity and personal service. The agency grew from a creative boutique to a streamlined, full-service agency offering a range of creative and marketing services from brand strategy to online marketing.
I love to travel and have been to over 35 countries. I believe travel is an essential life experience - you taste new foods, hear new music, see different sources of inspiration - and above all, travel shows you that no matter how differently we might look, we are all humans with the same basic needs to love, have productive lives and care for our families.
Wellbeing Wearables Launch
Diaz & Cooper developed new website for global watch brand – Philip Stein
The brand wanted an immersive online experience where shoppers can discover all of their timepieces, wearables and accessories. Philip Stein selected the team at Diaz & Cooper Advertising because of their expertise in eCommerce usability, digital strategy and conversion rate optimization. Diaz & Cooper provided a web strategy centered around Philip Stein's core buyer persona to provide an engaging and intuitive shopper experience
The new website, built on the Shopify eCommerce platform features:
Mobile-first, responsive design
Enhanced product descriptions and content-rich blog
Interactive Strap Finder and store locator
A secure and seamless shopping experience
The website launched in January 2020.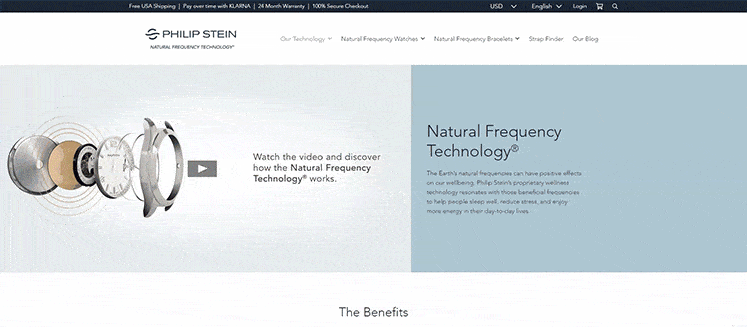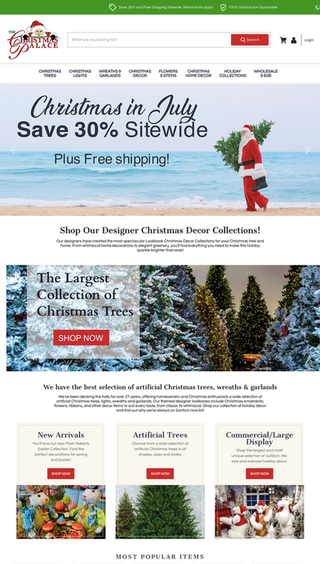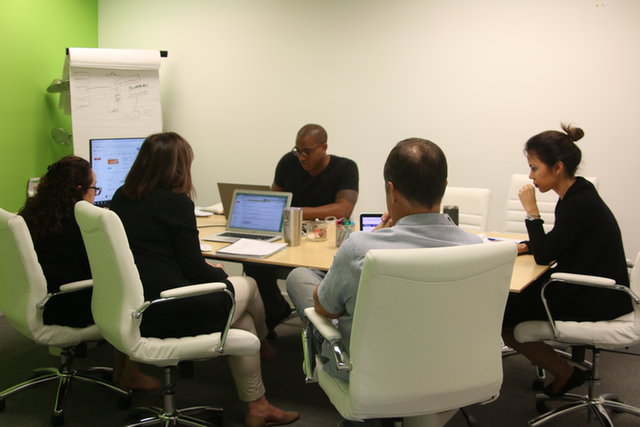 Diaz Cooper & Omi Diaz Cooper - Founders
My professional experience has been focused on building customer experiences on digital platforms where the end result is brand building and driving online sales. Over the past many years, I have helped brands build their overarching positioning and messaging strategy, developed ecommerce focused sales strategies, as well as the website feature and platform roadmaps. The increasing access to good data has enabled me to embrace a fail fast methodology while being able to quickly report on success and failures while constantly driving business goals.

Over the years, I have been fortunate to work with some outstanding brands including: Hydro Flask, Vail Corp, Intrawest, CMH, Kokatat, Cascade Designs, Osprey Packs, SCARPA, Timberline Lodge, Fisheries Supply, Sage Fly Fishing, Outdoor Research, Nike, Kirkwood, Taos Ski Valley, Sea to Summit, Polartec, MiiR, DPS Skis and more! I enjoy working with brands in the travel and consumer products categories where they create meaningful experiences with their customers.