An executive conversation with Martin Bochineck, Global President, Isobar​​​​​​​

Isobar is a global digital agency delivering experience-led transformation. Our approach to Commerce is a holistic one recognizing that customers no longer go shopping, rather they are always shopping. We help brands and retailers prepare for this new reality. This calls for integrated services within marketing, tech and media.
We are already seeing an acceleration of the trends we have already seen over the past few years—it has changed from eCommerce to Everywhere Commerce, to Total Commerce—every brand moment can become a moment to shop.
The digital economy has disrupted traditional consumer-brand relationships. If all brands and businesses are moving towards digital commerce, they need to ask—how will my commerce offering make people's lives better and easier, what will make my brand memorable, what do I want to be remembered for, what will ensure my product offering and brands resonate, what problem does my brand solve for consumers, will people be bored of my products?
The answers to all the questions, together with a solid foundation for commerce functionality, will be to bring together the point of inspiration with the point of transaction. Today, brand experience must now be delivered at every touch point. Every brand moment is a shopping moment. Every shopping experience contributes to building sustainable brands.
In a commerce world, creativity should be unleashed to avoid commoditization and mediocrity. Optimise, but don't conform. Marketing conversations that focus on efficiency, and not on values and transformation, will have consequences and brands could suffer as we move to a new normal.
In a post-Covid world, Marketers have a considerable task on their hands: they need a strategy to ensure they capitalise on the increased and irreversible demand for commerce, whilst leveraging creativity to ensure memorable and engaging customer experience differentiation and therefore both short and long-term sales growth.
Technology is important to creating experiences at scale, but the importance of creativity in shaping customer experience, especially with commerce, cannot be underestimated.
Isobar is perfectly positioned to create experiences that deliver value beyond the product, enabling our clients to differentiate and grow, by activating brand purpose and customer loyalty.
We serve a lot of clients globally with their ecommerce ambitions. We unlock the potential of businesses and brands by combining our transformation consulting and digital marketing agency expertise.
We have delivered transformational commerce work for leading brands including Adidas, Asda (Walmart), Clarins, ECCO, Enterprise, Nestle, Canon, Shiseido and Pandora.
We have assisted in delivering Commerce Technology, Personalization and Omnichannel strategies, providing Commerce Analytics & Insights, Emerging Shopping Experience Design.
As an example, we united six Zwilling brands into one state-of-the-art website, transforming the way people connect with the Zwilling portfolio products. Zwilling.com is now delivered in 22 languages around the world. In three months, more than 50,000 new users joined the site in just three months and sales skyrocketed in the U.S. by over 50%. It also contributed to an increase in online orders by 6.9% and mobile users by 34.9%
As "The Subscription Economy" continues to grow and consumers are asking for more access, flexibility and convenience in ground transportation, Enterprise Holdings, the largest and most diverse privately-owned fleet in the world needed a way to capture this demand before their direct competitors or adjacents. We created a subscription service for Enterprise to provide consumers with access to more than 20 makes and models across 10,000 locations.
Along with this, we've been working with Shiseido to establish a new shopper journey—transforming Japan's largest beauty company into one of the biggest in the world. Isobar established and executed against an omnichannel, corporate vision and implementation roadmap, concepting and developing product and brand experiences for a tiered implementation for the .com site.
Isobar has been working with Asda George, the clothing line of the UK Walmart-owned supermarket for nearly a decade. ASDA's George.com team faced issues in culture, people and insight that were constraining their commerce efforts. Over the last 10 years we have partnered with them helping them to embrace a mobile-first approach, invest in new technologies to safeguard an exceptional mobile experience, and gather proof points to justify further mobile development going forward.
One-way Asda George stands out from the crowd was the launch a progressive web app (PWA) for its George.com mobile website, which resulted in winning an Ampersand award in 2017 for the #1 UK retailer site for mobile speed and ease. Speed and ease is the main reason Asda George and Isobar took on the task of creating a PWA. The technology underpinning the new George.com mobile site gives customers the very best mobile experience, providing the functionalities of an app within a mobile web browser. By caching content on a customer's smartphone, a PWA can deliver a much faster mobile experience, without asking customers to consider parting with their precious storage space.
Delivering experience-led transformation, powered by creativity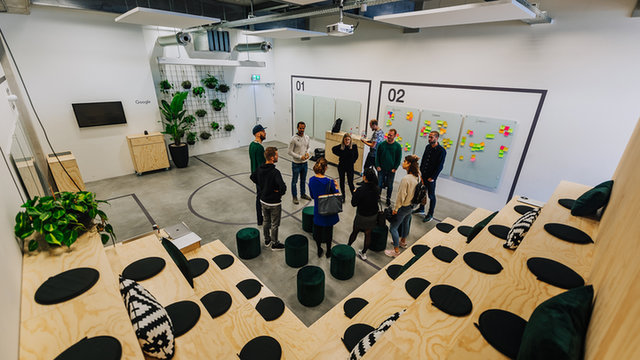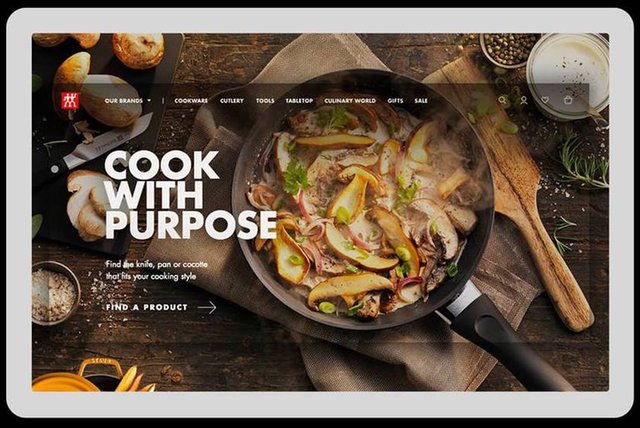 Isobar was founded in 2004. Our offering on commerce is supported by a global practice which includes 1,500+ commerce specialists across Isobar's network in Americas, EMEA and Asia-Pacific.
We are part of Dentsu Aegis Network, an agency group based in Tokyo, Japan. In Dentsu, we have 62,000 individuals organized in 3 lines of business: Creative, Technology and Media. For each region we have dedicated commerce teams with people from within these lines of business. This enables to think holistically about customer journeys and support with any marketing or media support required.
We rest on the idea that creative and tech go hand in hand together and to deliver compelling experiences you need both to succeed.
Since 2004 we been growing organically and also acquired several companies. Today we are in 55 markets. We are thus made up of individual entities united by the same mission. Symbolically, our name, Isobar, means a line of connecting points of equal atmospheric pressure (meteorology).
At Isobar, we build cohesive, end-to-end experiences, creating ecosystems that have the power to define brands. Beautiful customer-facing platforms and intelligent systems ensure that the experiences we build look right, feel great, and interact at every touchpoint of the consumer journey, from websites to retail stores, from CRM to social, from mobile to Mixed Reality.

We deliver commerce using platforms and solutions with the biggest technology players, including Salesforce, Adobe, Magento, SAP, Google, Oracle, Amazon Web Services and Sitecore – combining strategic, technology and operational support to multimarket and regional clients. We are recognized as a global leader in Commerce by Forrester.
We also cover strategy and brand commerce in third-party marketplaces, such as Amazon and Tmall. The end-to-end offering includes commerce strategy and consulting, customer experience design, data and technology implementation and platform management to ensure rapid growth for our clients.
A common pitfall of businesses transforming into the ecommerce space is not balancing present needs with future needs, often cutting corners for "just enough". This is all the more challenging when transformation is required rapidly, which it is the case right now.
As a solution to this Isobar's Fast Track Commerce powered by Adobe takes businesses from zero to actionable solutions in 45 days, solving the immediate problems of today, while laying the framework for expansion, development, and long-term wins of tomorrow.
Similarly, whether you're looking to acquire new customers, enter the ecommerce space, or add a new fulfilment experience for customers Isobar's Quick Start Commerce powered by Salesforce, allows local and regional retailers to quickly enhance customers' shopping experiences.
Isobar's Global President Martin Bochineck is a man with passion for world-class interactive solutions. He started his career with IBM in global marketing. He founded Magnetix in 2000. After the agency was acquired by Dentsu Aegis in 2016, Bochineck was appointed CEO of Isobar Nordics, leading the Isobar offices in Denmark, Sweden, Norway and Finland. In March 2020, he was named Isobar Global President. Through his client leadership, he's been a driving force in the development of many the most ambitious and successful digital transformation cases and large-scale, personalized marketing automation programs.
Bochineck is a firm believer in the idea that the secret to agency success comes down to finding the best people, the best clients – and treating them both well. "All agency work happens as team work. It is a truly distinguishing characteristic of working for an agency. Solutions are created through the combination of individual crafts. To succeed you need to understand how to set high performing teams, give them a clear mission and support them with all the love you can muster. I basically regard myself as an enabler of talents, that's it. I am not the best at any craft myself, but I do recognize talents and I am good at giving them an environment to develop," says Bochineck.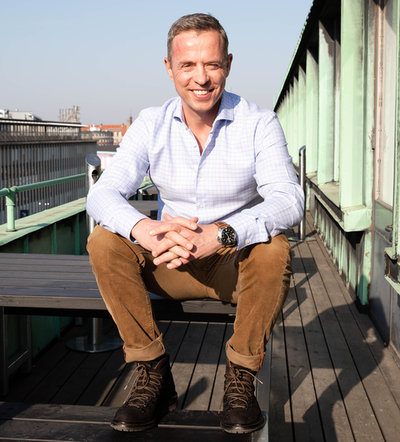 Alexander Levashov is a Managing Director of Magenable. He has an undergraduate degree in IT/business and MBA from Melbourne Business School. Alex has over 20 years of experience in digital and finance, delivering solutions to such organizations as USAID, Bendigo and Adelaide bank, ACMA prior to founding Magenable.