Why integration platforms are critical for automating ecommerce and supply chain in a time of COVID-19.
eCommerce Integration: The way to go
Moving Orders Across Systems
Putting the "Chain" in Supply Chain with Integration Platforms
In this time of COVID-19, consumer behavior has been completely upended, sinking many businesses while providing new opportunities for others. This has lead to two general trends around diversification of revenue channels and automation of business processes because of the pandemic:
There has been an acceleration of the "Digital Transformation" that would not have happened this quickly without the pandemic serving as a forcing function. Brick and Mortar companies who previously hadn't considered ecommerce, or manufacturers who didn't previously consider direct-to-consumer options are now prioritizing the ramp-up of new channels to make up for lost retail revenue. This is why Shopify and many other stock prices are going through the roof.


Whether a company is growing, remaining stable, or shrinking as a consequence of COVID-19, there has been a very strong trend towards automation across the supply chain.

For the companies whose orders are negatively impacted, such as some apparel, luxury, or outdoor sporting goods, many of them had to shrink down their operations. They simply need to automate as many processes as possible in order to work with fewer resources.

And for the companies that have seen a sudden increase in business, they now have to handle more orders with the same resources, and so a significant number of these companies are trying to automate as many processes as they can.
But regardless of how the market has affected the company, however, there has been a growth in investment in ecommerce and automation in general.
Many retailers use multiple systems to manage, track, invoice, and ship orders. If these systems aren't integrated and working together, there would be a fair amount of manual work necessary to perform basic tasks. Customers expect near-instant gratification when ordering online, so if your operation's order fulfillment processes require manual intervention to move data from various sources and out to partners and suppliers, that will slow everything down and lead to unsatisfied customers at a time where every single customer counts.
As counterintuitive as it might seem, now is the time for companies to really examine thier operations and take the time to make infrastructural changes to automate as many business processes as possible. Ask yourself:
Are there employees manually entering data in multiple systems?
Do orders need to be emailed to the warehouse?
Are you always 100% confident in your inventory levels?
Do you fulfillment systems (ERP, 3PL, etc…) show orders in real time?
Do you know which geography is most profitable at all times?
Does it take more than a few days to close the books and understand the cash position of your company?
Are customers complaining of delays and errors.
In many cases, these processes can be improved, overhead reduced, and customer satisfaction increased by removing the human intervention and automating them
To meet customer expectations, companies need to fulfill orders quickly and accurately. Inventory and shipping data must be current across all channels. Recognizing that they must get these processes right to satisfy customers, businesses are using a variety of data integration strategies to ensure the free flow of information across applications. Here's an overview of the three most popular options companies use today:
Custom API integrations: Companies use technical teams or consultants to build custom integrations from the ground up, connecting applications via APIs to ensure data flow and control information. While flexible, the downside of this approach is that it can be very expensive, and making changes as new data sources come online is time-consuming.


Point-to-point (P2P) connectors: These pre-built integrations between systems are affordable, but reliability varies. P2P connectors are typically domain-specific, so flexibility is limited. It can also be a challenge to maintain multiple vendors and keep pace by adding new connectors as needed to accommodate new data streams, which reduces scalability.


iPaaS: Integration platforms-as-a-service (iPaaS) are an increasingly popular type of technology that allows people to easily connect and automate processes across thousands of applications. This was, companies can automate the entire ecommerce, supply chain, logistics, customer support, marketing, and accounting processes by connecting applications such as storefronts, marketplaces, ERP, CRM, 3PL, EDI, returns, and more.
The iPaaS market has been growing rapidly as companies seek to automate their entire supply chain. By leveraging a single platform, companies can quickly build, manage, and maintain complex integrations at scale, with fewer IT resources that would otherwise be needed for custom development. This is especially important in the current environment, where efficiency, perfection, complete visibility, and happy customers are critical for companies who are selling physical products. It accelerates the time it takes to connect applications, allowing data to move seamlessly across the entire supply chain.
Not only are these platforms helping companies survive now, but they will also thrive in the future.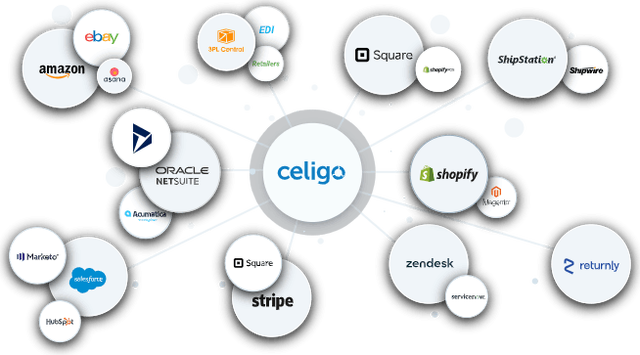 Rico Andrade, VP of Marketing.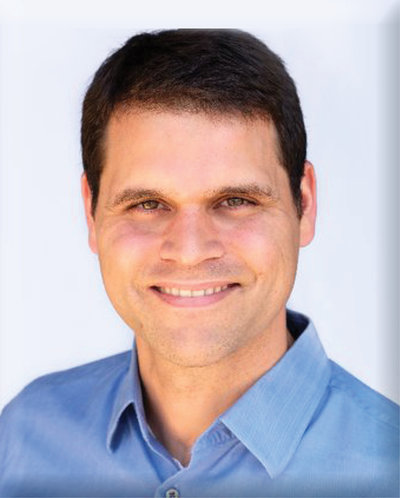 Rico Andrade, VP of Marketing. Celigo
Rico Andrade is Vice President of Marketing at Celigo, an integration platform for cloud-based applications built for technical and non-technical users. He is responsible for the company's brand, messaging, demand generation, outreach programs, events, and communications.
Prior to joining Celigo, Rico was VP of Marketing at iCharts, significantly enhancing the company's visibility and reputation inside the NetSuite ecosystem. He spent 13 years as the Executive Producer at Transvideo Studios, where he worked closely on marketing strategy with some of the biggest companies in Silicon Valley.
In addition, Rico also ran his own consulting company, traveled the world teaching innovation and design as part of the Stanford d.school's d.global initiative, and helped launch Unreasonable at Sea with the Unreasonable Group.
Rico holds degrees in Computer Science and Communication from Stanford University.