Advice for retailers on establishing a successful eCommerce business
Whether starting an omnichannel business or a solely online store, you should always plan your business in a scalable manner. Quick-fix solutions will always be just that, so aim to establish a business that will stand the test of time and has proper infrastructure in place to remain profitable.
Why use an eCommerce platform?
Start by collecting your customer's data
Synchronized distribution
Technology is the key to success
We firmly believe that eCommerce and omnichannel solutions are the future of global retail. Consumers seek out options and convenience so providing both will play a major role in your success. Omnichannel brings all your sales channels together by providing a seamless shopping experience (in-store, by desktop, by device, or by phone) and this allows for an integration of all your channels of distribution and promotion at the backend of your website.
There are now hundreds of options available to grow your business by easily including some of the world's best-in-class technologies across sales, marketing, project management, payment gateways, courier networks, and more. As a result, your business will always be ready to expand, improve and adjust to your needs.
We recently implemented a WES (Warehouse Engineering Software) solution for several big-name clients. A WES application allows for a unification of shopping online or in-store and it can also create a synchronised automated system for managing any range of stock. Some other key features to look out for include 'quick to market' launch options and 'one-click integrations'.
The first step is to begin ethically collecting data from your customers to create a personalised experience that can automatically generate purchasing suggestions and appropriate offers. Online shoppers will become frustrated if a website's content is irrelevant to their interests but 90% of customers have stated they are willing to share personal data with their favourite brands if it results in a better and more customised shopping experience.
We suggest collecting any personal details as early in the customer journey as possible or, at the very least, allowing consumers to checkout as a guest by submitting their email address before purchase. This way, you can avoid customers dropping off your site without first securing the opportunity to follow up with them through future email communications. This can help to reduce the probability of cart abandonment and prevent lost sales.
Personalized preferences are based on information such as previous purchases, what similar consumers have purchased, and previous interactions with the brand. Certain plugins can extend this personalization across your website and emails. For example, we assisted Italian fashion retailer Camomilla by bringing the brand onto our omnichannel solution with personalized suggested items to increase their online sales. This resulted in a 59% online sales increase from 2018 – 2019.
Along with the advantages of omnichannel, the latest eCommerce platforms will offer online retailers a competitive advantage in terms of distribution. People love options—whether its product colours, payment methods or means of delivery.
Synchronizing all of your stock across your warehouses will not only make your life as a merchant easier, but it also improves CX, as customers are less likely to be met with "out of stock" messages and the easiest means of gratification. Synchronization technology—such as Kooomo's Pick and App—streamlines large orders for retailers while also minimizing mistakes. This can be plugged into the back end of a retailer's website and synchronized with a barcode scanner so that warehouse users can select the orders they want to pick and pack and then select the items to fill the orders.
Stock is immediately and accurately reduced when each item is scanned, allowing for an optimized order management system. This eliminates the need for manual packing, therefore minimizing human error and speeding up the overall process. Focusing on areas such as this should allow online retailers to manage the increased demand that has come with the pandemic.
Gratification options are also essential—with the new normal, consumers are consistently looking for terms that are the most convenient for their situation. 42% of UK consumers are more likely to use Click and Collect services at essential stores amid the pandemic. Not only do Click and Collect services improve the customer experience by enabling consumers to plan their visit ahead of time, but they also minimize time spent in-store and provide them with instant gratification when collecting their purchases. In short, retailers must invest in Click and Collect services to ensure consumers feel as comfortable as possible at this critical time of recovery.
Payment options should also be considered but you don't need to provide too many, just the optimum number that is best suited to the types of people buying your product. Consumers are demanding flexible payments with 83% stating the offer of finance heavily influenced their decision to purchase. At Kooomo, we have over 200 technology partners already integrated so there are no systems integration required.
Integrations like this are key for successful internationalization, as the popularity of payment methods varies from country to country. For example, in Germany, 'Pay on Delivery' options are frequently utilised. Whereas, in the UK or Ireland, consumers opt to pay upon checking out.
eCommerce will assist retailers in overcoming the business disruption caused by the pandemic but moving online is not a direct translation. By considering the items above and leveraging the latest technology innovations and eCommerce solutions, the transition will be simplified, quick and cost-effective.
CX is set to overtake price and product as a key brand differentiator. There are three primary features of a good customer experience that retailers should prioritise:
47% of customers expect a web page to load in 2 seconds or less and a fifth of online shoppers will abandon their cart if the transaction process is too slow. If your site is too slow, consumers will become frustrated and turn to other options.
92% of customers feel satisfied when they use a live chat feature— therefore, investments in Chatbots (AI-supported bots in particular) are essential in order to bridge any current gaps between you and your on-demand consumers.
Personalization is particularly important for 'delivering the right experience to the right customers at the right time' and should be based on interactions such as what consumers with similar shopping habits and interests have purchased.

Suggesting offers and promotions that are relevant can really help to increase sales and improve customer satisfaction levels. With 69% of buyers now expecting an 'Amazon style' buying experience that includes personalized recommendations. This will be critical to responding to the growing demands and expectations of the modern consumer.
2. Good customer assistance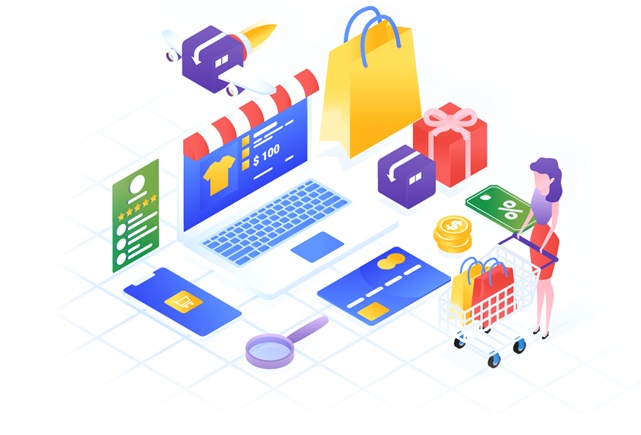 By Ciaran Bollard, CEO at Kooomo
Ciaran Bollard, CEO, Kooomo
Ciaran Bollard is the CEO of Kooomo. An expert in retail and eCommerce technology, Ciaran is focused on taking the complexity out of digital commerce so brands are able to extend their revenues by reaching a global audience. Koomo is a digital commerce cloud solution that brings together every piece of the digital commerce puzzle by combining next generation technology, an extensive partner ecosystem, and proven experience.
Prior to Koomo, Ciaran was CEO of MUZU TV, an online music video platform connecting brands with global artists, attracting 20 million users per month, which earned its place on the international stage with video licence deals with all the major record labels worldwide and raised over 15m in funding from leading investors.