Tyler Sickmeyer is the marketing thought leader and founder of Fidelitas Development, a full-service marketing and advertising agency that serves clients worldwide. Knowing that brand loyalty is a company's most important asset, Tyler and his team implement unique and innovative strategies to accomplish the goals of their clients.

As a sought-after keynote speaker, Tyler has inspired audiences around the world with his unique perspective in sharing solutions for today's marketing challenges. As the founder and host of The Lion's Share Marketing Podcast, marketing leaders are treated to a wide range of topics, from Customer Acquisition Strategies and eCommerce best practices to the latest marketing and communications trends. Tyler showcases how integrated marketing and digital storytelling drive results in an ever-changing world.

As the youngest independent Christian concert promoter in the nation Tyler was the first to utilize text message marketing and Facebook for event marketing. He leveraged cutting-edge technology to provide data-driven results and continues to do the same today.

Tyler stays on top of the latest trends while serving on the board of Live Ventures (NASDAQ: LIVE). With a wealth of experience in digital and traditional marketing, along with PR and eCommerce, Tyler develops campaigns that stand out among crowded platforms while helping leaders navigate a path to successfully connect with their audiences.

Originally from Illinois, Tyler now calls San Diego home along with his wife, two sons, and yellow lab.
A leading North American grocer with hundreds of large format stores (that preferred not to be named) turned to Focal to help automate and optimize their stores. The grocer was facing rising labor costs, falling labor availability, and massive supply chain shortages. The retailer realized they had to do more with less.
"The old playbook of throwing more labor and new process at the problem wasn't going to work. There isn't any labor to add! So we needed to turn to AI to fill in the gap and fast." - Retailer spokesperson
They deployed FocalOS to 100 stores in a phased approach over 12 months, starting with stocker management and prioritization, then merchandizing, then ordering, and finally, e-commerce management.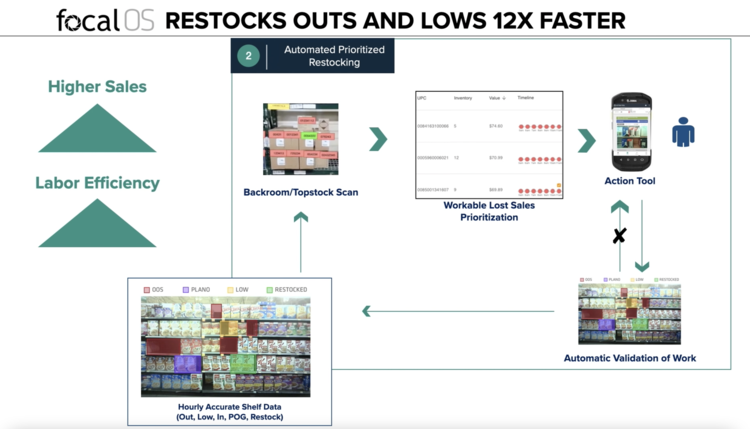 Figure 1: Using FocalOS for prioritized replenishment delivered $63m per year in increased gross profit across the 100 stores
In the first quarter, the retailer used Focal to eliminate many tasks in the store, such as the daily OOS scan, manual cycle counting, and searching for ghost inventory. So a reduction of 12 hours a day in total labor hours. They reinvested these hours into other parts of the store.
Just one quarter after install, they were already hitting a 10x ROI. The retailer compared the 100 stores top line performance compared to the other stores in the chain. By using FocalOS and stocking with more real-time and accurate data, the retailer measured a gross profit lift of 4% or $63 million per year across the 100 stores compared to 100 sister stores. Additionally, store managers and associates in Focal stores reported higher Net Promoter Scores (NPS) due to eliminating mundane, redundant manual tasks like out of stock scans, and freeing them up to perform higher value tasks to serve their customers. Several store associates from Focal pilot stores even declined transfers to stores 30 minutes closer to home when they found out those stores didn't yet have Focal.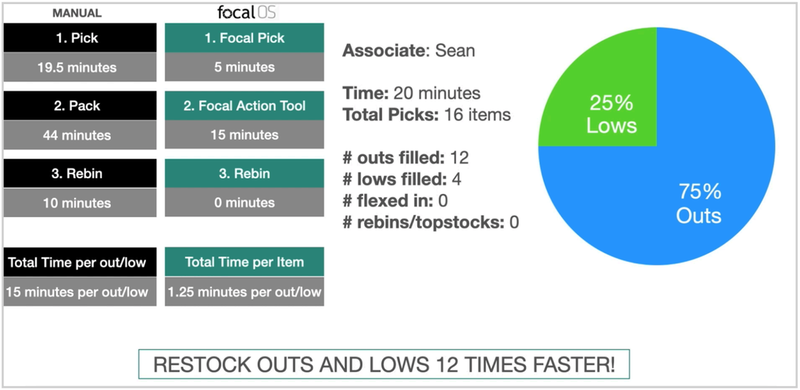 Figure 2: Using FocalOS for prioritized replenishment proved to be 12x faster for restocking outs and lows than their current process
One stocker was quoted saying: "Now that I have seen the future, I don't want to go back in the past. I would quit before I would transfer to a non-Focal store." - Stocker
Through time-motion studies comparing Focal stores to non-Focal sister stores, the retailer showed that stockers using Focal were 12x faster in restocking outs and lows when accounting for the time to locate product, fill the shelf and re-bin any excess product. As a result of this increase in productivity, the store also saw a 4% increase in on-shelf availability (OSA) which leads to more satisfied customers and higher sales.
Then in Q2, the retailer applied Focal's Adaptive Planogramming (AdaPOG) to automate merchandising decisions in the stores. By using AdaPOG to adapt shelf allocation on a per store basis to known supply issues and chronic outs, the retailer measured an additional $14 million in gross profit as SKUs with known supply issues and slow movement, were quickly replaced, and it reduced labor by saving time on resets and restocking of the items that chronically went out of stock.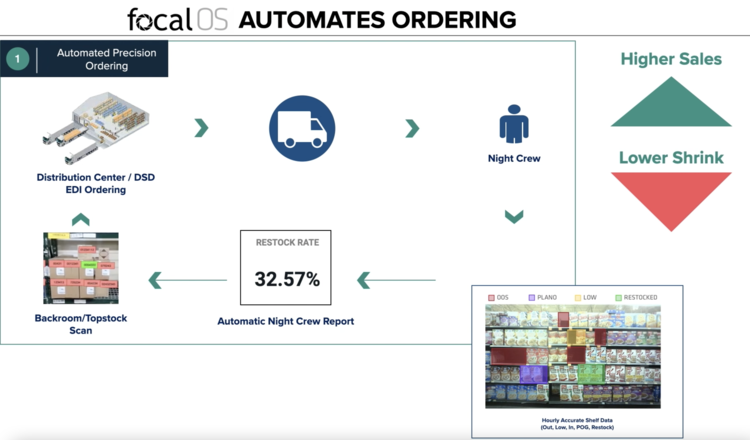 Figure 3: Focal adaptive planogramming (AdaPog) delivered an additional $14m in gross profit across the 100 stores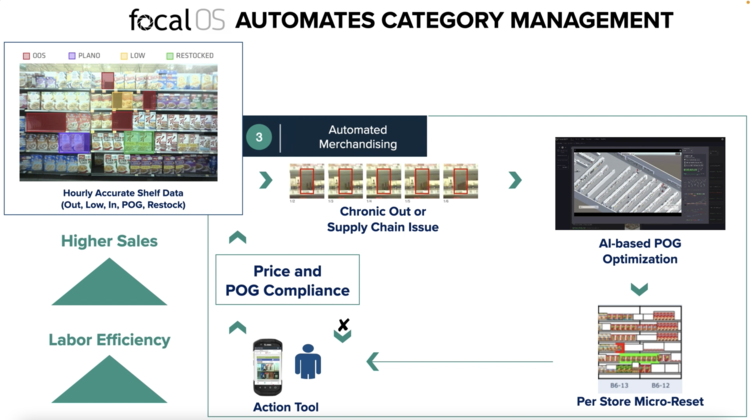 Figure 4: Focal Generated Ordering (FGO) led to $10m in incremental gross profit while also reducing labor spent updating IMS
Finally, the retailer used Focal to update its eComm platform automatically the second the cameras detected an out or an in, which reduced substitutions and increased eComm picker productivity.
The retailer also began selling Focal images and out of stock data to CPGs, bringing in an additional $5 million a year.
Through the use of FocalOS, the retailer's merchants and leadership were able to "teleport" into any of the 100 stores at any given time to observe how new SKUs or promotions were performing.
For the very first time the retailer had the ability to execute per store planograms that were easier to execute and manage than the national averages they used in their old system.
In Q3, the retailer rolled out Focal Generated Ordering (FGO), using Focal's shelf data to update its current Perpetual Inventory system hourly. This led to another $10m in incremental gross profit as Focal ordered more accurately and quickly, also reducing labor spent on IMS maintenance and rebinning excess inventory.
By digitizing the back room of all of its 100 stores, the retailer also saw a reduction in on-hand inventory that delivered over $2 million in shrink reduction.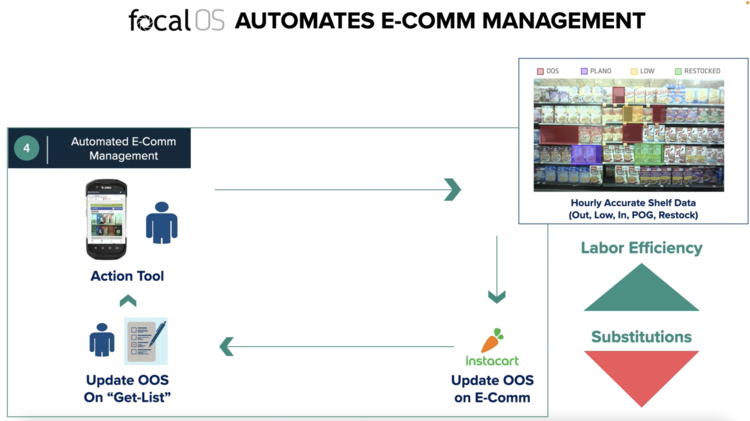 Figure 5: Using FocalOS to update their e-comm platform eliminated substitutions and labor spent searching for product that wasn't available in the store
Overall, the retailer proved they could double EBITDA with Focal. FocalOS delivered a 50x ROI or a $140 million annual economic benefit to the 100 stores. As a result of that, the retailer is in the midst of deploying FocalOS to the rest of its stores!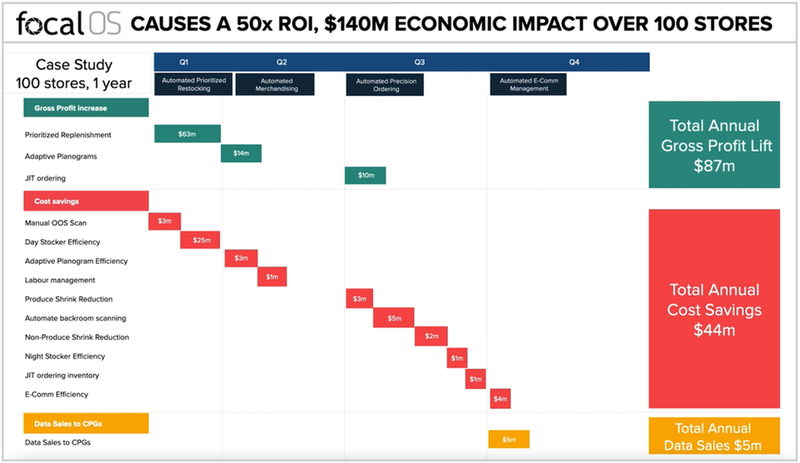 Figure 6: All in FocalOS delivered a 50x ROI with $140m in annual economic benefit