In 1905, H-E-B was launched as a small family store in Texas. The founder, Florence Butt, valued customer satisfaction above profits, cultivating a brand focused on friendly service and low prices. In 1919, Florence's son, Howard, took over the business and committed to expanding the company throughout the state of Texas. By the 1990s, H-E-B had expanded its own product offerings and opened its first branch in Mexico, establishing itself as an international brand.
Today, H-E-B operates more than 340 stores and employs over 100,000 employees in Texas and Mexico. Furthermore, H-E-B produces several grocery items in their own domestic manufacturing facilities to ensure that customers can get high-quality products at affordable prices.
Global research firm Ipsos in its E-Commerce Experience Report 2021 ranked H-E-B in the top spot for eCommerce experience. The report mentioned, "H-E-B leads among all grocery stores largely due to in-stock availability, ability to schedule pickup times, and good instructions on order pickup. Perfect accuracy, no fees or minimums, and excellent communication help them lead the category."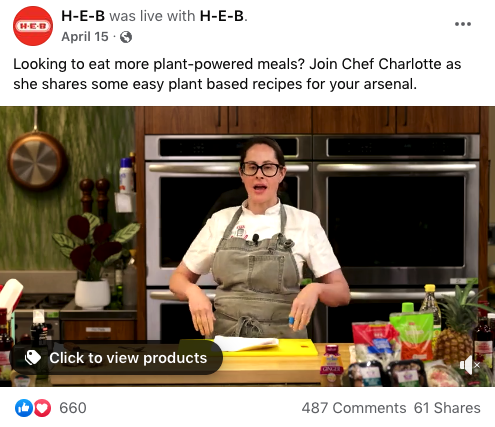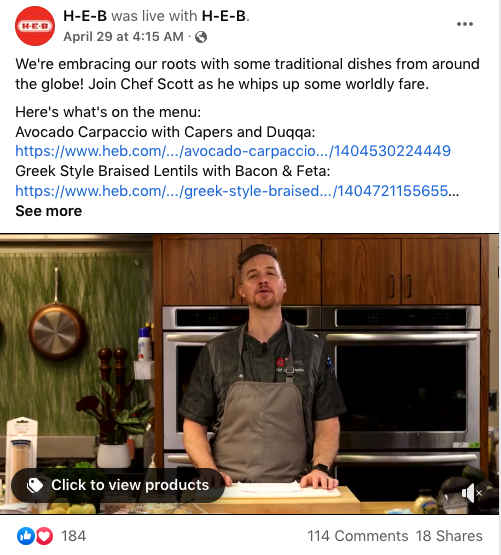 The San Antonio, Texas-based grocery chain, H-E-B has always been a fierce, innovative competitor in the grocery segment. H-E-B is not afraid to invest in new technologies, to try things out, and if they don't work, they're not afraid to let it go. H-E-B has been named one of the top national grocery retailers dunhumby's 2021 Retailer Preference Index. H-E-B has made to the list multiple years in a row. The report noted H-E-B continued "to display its strategic superiority over the competition by holding its ground on its traditionally strong balance of great Price perception and great Quality perception, driven by its best-in-class private brand, while also making some of its biggest improvements during Covid in Digital."
H-E-B has been forging several strategic technology investments to enhance its digital offerings since long ago. Way back in 2019, H-E-B rolled out a new mobile app enabling customers to order groceries for pickup or delivery, streamlining both the in-store and online experience. The App also includes saving options including in-app and in-store coupons. The app will notify the user of missed applicable coupons. For that shopping in-store, clipped coupons are saved in the app in a single scannable barcode.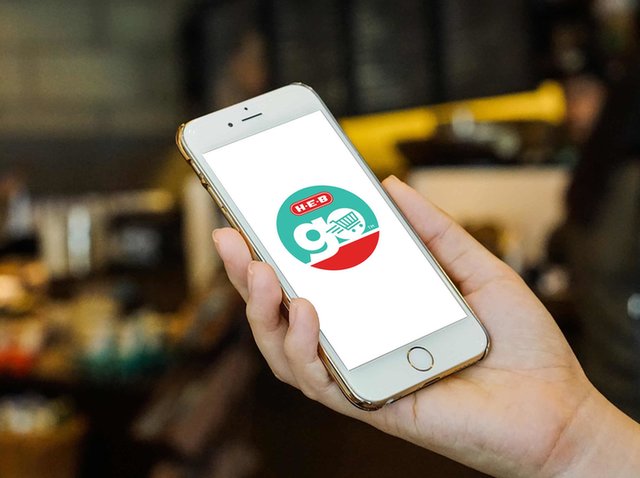 In order to efficiently meet the growing demand for curbside pickup without negatively impacting customer experience in the store, H-E-B had setup automated micro-fulfillment centers (MFC). H-E-B has worked with Swisslog and AutoStore to automate the MFCs and devoted more square footage at its stores to preparing and storing curbside orders. With its investment in eCommerce, Mobile Commerce and MFCs, H-E-B is strategically positioned to deliver a cutting-edge digital experience to customers.
H-E-B is producing shoppable cooking videos, hoping they drive more online purchases. Every week, chefs whip up global dishes in H-E-B's culinary classes using the Texan grocer's owned-brand ingredients and utensils, which shoppers can buy directly from within a livestream on Facebook. H-E-B is the first grocer to use Facebook Live Shopping, the shoppable live video feature Facebook launched last year. The videos attract 300,000 views on average. During the virtual classes, viewers can shop the ingredients and cookware and checkout directly on the social network, with the goods available for delivery in an hour in most markets or curbside pickup. For now, the items are limited to H-E-B's large range of owned brand products, but the grocer is "evaluating" opening them up to external partners as part of a broader retail media offering.
H-E-B shoppable video is ideal for generating increased engagement, product discovery outside of stores and fostering a sense of community. Adding commerce to the mix also helps to remove some of the friction around purchasing that comes with regular video, said Giovanna Dimperio, H-E-B's senior director of digital marketing in an interview with ModernRetail. "We saw an interest with our Facebook [followers] specifically for something that can be interactive and participatory and a place where people can learn. "In contrast to non-shoppable video, it also rids some of the pain points. Now, customers don't need to go on a long hunt to find those ingredients featured in a video because we're making it really easy for them to buy them in a livestream," she said.