Driving Excellence in Digital Grocery
As Vice President, Marketing at Mercatus, Mark Fairhurst leads the development of the company's overall marketing and brand strategy and related programs. He's also co-host on The Digital Grocer podcast and brings to the show a marketer's perspective on the rapidly evolving grocery tech landscape. He applies a strategic lens focused on a continual search for the next big trends and best practices. Mark enjoys exploring not just how things are changing in grocery retail, but also why they're changing — and where they're headed.
In an interview with RetalToday, Fairhurst shares his views on leadership and talks about how strong workplace culture in Mercatus is linked to high customer satisfaction. He highlights how a performance-driven culture has led to creating innovative digital solutions that empower grocery retailers to drive engagement and revenue from online sales.


What are the most interesting trends you've observed within the grocery retail industry, particularly in the past 12 months?
One of the most important trends is the resilience of online grocery sales, which is four times what it was pre-Covid. We're looking at about $8 billion in monthly sales compared to $2 billion before the pandemic.
Another key trend is the resilience of curbside pickup, which remains the market leader over delivery despite an increase in delivery use in the last three or four months. This increase is a result of more delivery providers — specifically, quick-commerce delivery providers — entering the space, particularly in large urban centers. They're presenting deals to consumers in an attempt to cherry pick the most engaged online shoppers. Ultimately, this won't be a sustainable business practice.
Conventional grocers will also be interested in evidence indicating that the online share of mass merchandisers, such as Walmart, Target and Meijer, is growing compared to grocery. Looking at year-over-year results, mass expanded its monthly active shopper base about 12%, while grocery's monthly active shopper base contracted about 8%. The average order value of mass merchants was up just over 8%, while for grocery it was flat to slightly down.
Grocers need to focus on 3Cs — control, connection and cost. Owning the connection offers retailers greater control over their online actions to improve customer experience and manage cost.
Based on your interactions with clients and prospects, how are grocers adapting to or utilizing these trends?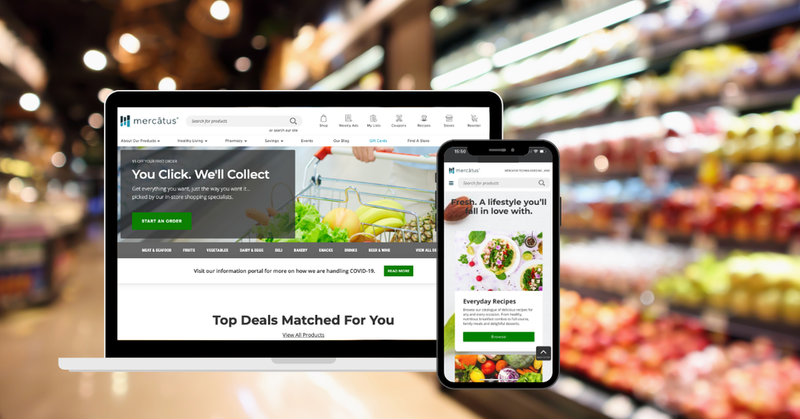 How would you describe the changing role of technology within the grocery industry over the past couple of years?
Before the pandemic, eCommerce was seen as a way to differentiate your business, but it wasn't a serious contributor to revenue. During the pandemic, those who supported customers with online shopping saw an increase of about four to five times the number of orders.
Going forward there will be more focus on what we call the 3Cs — control, connection and cost. As we know, the cost to serve online is bigger than serving customers in-store. Owning the connection offers greater control over a retailer's online actions to both improve the customer experience and manage the cost pressures.
Competing for online grocery dollars has largely become a cost of doing business for brick-and-mortar grocers. But many grocers are simply following what their competitors are doing without knowing if that makes sense for their business.
When this occurs, it's not only more challenging to improve the profitability of online grocery orders, it's also very hard to create any competitive points of differentiation that may help drive more demand and sales from customers. Retailers are increasingly drawn to the first party channel, which is owning their own online experience.
Mercatus has a compelling and expansive vision — helping retailers engage with online customers, increase customer retention and improve margins. How has the organization stayed true to the vision of empowering grocery retailers?

Over our company's 17-year history, Mercatus has delivered industry-leading digital grocery solutions to many of North America's best-known retailers. We've introduced several innovations to help these brands propel their businesses forward and deliver greater profitability and an elevated customer experience along the way.
To continue our vision, we invest significant research into maximizing the customer experience, and we are constantly adding industry-leading features into our proven enterprise-grade technology and integrations.
For example, our clients benefit from the "network effect" of being on a multi-tenant SaaS platform, where multiple retailers' experiences help the entire network evolve. And new functionalities are built with our clients' unique requirements, brands, cultures, identities, revenue targets and with operational sustainability in mind. The entire platform has been designed from the ground up to power the complete end-to-end eGrocery journey — from capacity scheduling, to prepared orders and endless aisle, to curbside pickup and delivery.
Our innovation roadmap is market-driven, addressing the market's needs and the challenges deemed most valuable to end-users — our retail clients and their shoppers. We also adhere to a "customer total experience" design philosophy. We gather quantitative and qualitative feedback from our clients to understand their needs and translate them into the right product features for architecting great customer experiences.
How can retail leaders consistently deliver online growth? What should their mantra be for consistent performance?
Whether you're selling online only via a third-party marketplace or operate your own online shopping platform, it's essential to have a way of bringing clarity to this complex, costly — and even confusing — segment of the business.
Make sure you know your customers and understand how those insights can help separate your banner from the pack and align with your core brand value proposition.
When pricing products online, understand the role and impact associated with digital deals, advertising programs and receiving windows that enable customers to make tradeoffs between speed and service fee.
There's a direct connection between a company's culture, motivation and performance. Strong workplace cultures — and I would include Mercatus in this — are linked to high customer satisfaction.
Building a great culture is not easy. At the heart of Mercatus's business strategy is our performance-driven culture, which empowers team members to make decisions and take risks. Our core principles guide our behavior — we encourage all Mercatians to be passionate in all they do. Lean on and support one another. Take time to reflect and don't be afraid to ask questions. Be courageous and know we've got your back to take risks. We all have skin in the game, so build and grow the business as if it's your own. Above all, stay real. Never compromise your integrity.
From the day a new employee starts, we make sure they're aware of the initiatives that inform our business strategy, so they share our commitment to our mission: creating innovative digital solutions that empower grocery retailers to drive engagement and revenue from online sales.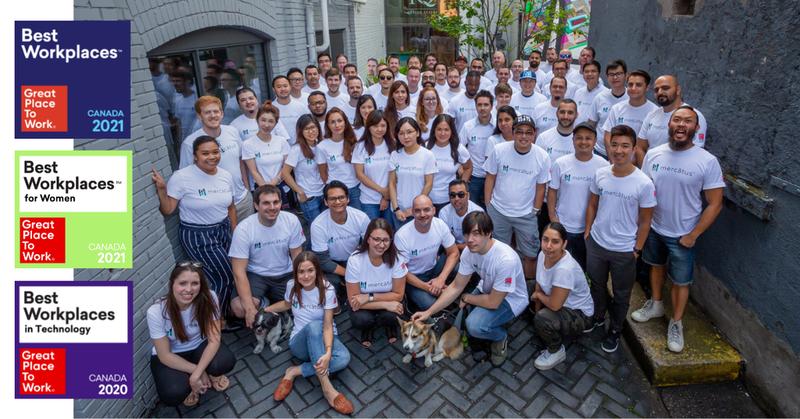 How do you create a culture that motivates team members to contribute to their full potential?
Looking at the remainder of 2022, what are the three most important things you would like to achieve?
Mercatus has been growing rapidly this year. We've doubled our development team and we are onboarding new clients. We have some exciting innovation announcements coming up. As well, we will be publishing an expanded roster of industry-leading research and insights for grocery retailers. I'm also pleased to announce the highly anticipated Season 5 of the Digital Grocer podcast is well underway. We're all very excited about what's ahead in the rest of 2022.
Driving Excellence in Digital Grocery