When it comes to grocery retail shopping, the frozen food aisle has been a growth driver for retailers for over a decade. When COVID forced people to eat every meal at home, the frozen food market thrived. Anxious consumers stocked up on frozen entrees, pizzas, desserts, and other goods, driving demand to unprecedented levels. In 2020, frozen foods proved to be a pandemic powerhouse ringing in $65.1 billion in retail sales. Even in the online sales of food & beverages, frozen food rides a growth trend, with very high online conversion.
Several meat producers, food suppliers, frozen food shipping, and logistics companies had to quickly adapt to the increased demand. Some of them ramped up dry ice production equipment or increased blast freezing capabilities.
"That's a wrong approach," notes Dr. Clifford Glade, Founder & CEO of Thermal Custom Packaging (TCP). "It's one of the most common mistakes in frozen food delivery. Using dry ice leads to high reoccurring costs to the business, safety risks, and the potential loss of food quality."
When speaking about dry ice, TCP refers to a closed-loop system where the packaging and phase change materials are returned to the grocer. In a non-closed-loop system, dry ice would still be the most viable option regarding cost. TCP still beats it in every other category.
"Replace dry ice with a safe, cost-effective, environmentally friendly, and reliable alternative," says the TCP website. "There are many mistakes being made in the frozen food delivery industry. We're here to right those wrongs with our products," exclaims the TCP insulated tote brochure.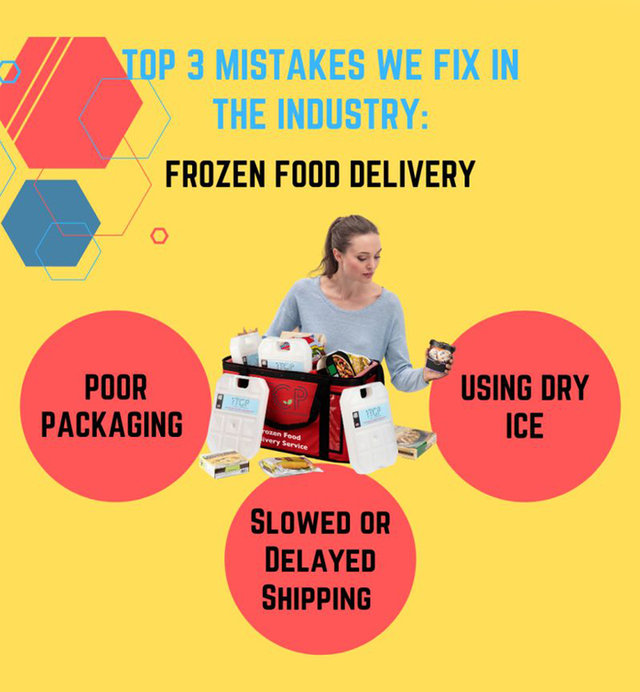 Currently, food delivery is possible using insulated packaging and dry ice to keep perishable food frozen in transit. Despite its use over many years, it is not, arguably, the best option. Dry ice is the go-to for frozen food delivery because it can reach a temperature of -109 °F. This isn't always a positive, though. Freezing foods at this drastically cold temperature can tamper with the freshness of the food. Frozen foods may dry out, causing freezer burn or a loss in quality. Dry ice is impossible to maintain, as it evaporates back into CO2 as soon as it is formed, making it an expensive, ongoing cost, as well as a hazard to the environment and potentially the packager or recipient. Not only is dry ice potentially dangerous and not eco-friendly, it usually comes with an added cost depending on what shipping service you use. If not handled correctly, it can severely burn the skin, and if not vented correctly, the gas itself can cause asphyxiation, or even worse, a possible explosion. OSHA has reported many deaths attributed to dry ice.
The Hialeah, Florida-based company, Thermal Custom Packaging (TCP), is all set to revolutionize frozen food delivery with a green alternative to dry ice--the Phase Change Materials. The innovative product is designed by doctors, paramedics, and emergency medical technicians. With expert help and input, the creators of TCP have perfected the phase change material (PCM) technology. Today, this cold chain technology is trusted by schools, hospitals, and labs around the globe. As its proprietary cooler pack formulas have proven useful across multiple applications, TCP has evolved into a multifaceted manufacturing partner for the health care, military, and other markets, including frozen food delivery.
DRY ICE: NOT THE BEST OPTION


WELCOME Phase Change Material
PCM is a substance that can store or release significant amounts of heat energy by changing its phase from liquid to vapor or vice versa. It has already been proven that the incorporation of PCM with refrigeration systems improves the energy efficiency as well as the quality of frozen food. When a PCM freezes, it releases a large amount of energy called "latent heat" and does this at a relatively constant temperature. As the PCM melts, it absorbs a large amount of heat from the environment. PCMs in proper packaging only require a brief time in the freezer to charge, but do not require long-term freezer use for storage. This is incredibly beneficial for the current backup issue in the supply chain as it cuts back the time necessary to begin shipping.
To help with the food quality issue, TCP's PCMs can store and release large amounts of energy, maintaining a temperature within a specific range. PCMs can reliably achieve and maintain 0°C (32°F) refrigerated, -7°C (19.4°F) frozen, -16°C (3.2°F) frozen, and -21°C (-5.8°F) ultra-cold, depending on the applications or need. This is incredibly beneficial for retailers sending out mass amounts of different products at one time. Using TCP's -21 and -16 Centigrade (PC-21 and PC-16) Phase Change Material (PCM) makes frozen food delivery more environmentally friendly, safer, and easier to use than it has ever been before.
TCP's PCMs have significant advantages over consumer-grade gel pack inserts and cases readily available on today's market and are revolutionizing the frozen food delivery business. As an added bonus, TCP's PCMs are a green product, meaning they are sustainably designed to minimize environmental impacts during their whole life cycle and even after they are of no use. Its green PCM products have two primary goals: reducing waste and maximizing resource efficiency. PC-21 and PC-16, PC-7 and PC0 can sit for years and be reused thousands of times, saving tremendous costs for grocers, who do not have to continually purchase and maintain dry ice. The products are made from salts, keeping them safe for the environment and safe for the end customers.
"We believe what is holding grocers from going all out to embrace our solutions is the hesitation to think of food storage, delivery, and cold chain logistics differently than the way it has always been done. With our products, we introduce a new way to carry out the entire delivery process, but in a reliable, safe, easy, environmentally friendly, and cost-effective way," explains Dr. Glade. "With our PCMs, we can guarantee a longer life and high-performance result by minimizing risks associated with transportation and storage delays. These are all incredibly important things when planning a business and saving money. To address the delays in cold chain supply, with our product there are no concerns that the food will lose freshness or quality if it does not arrive within a certain timeframe. There are no risks around the safety of handling and properly disposing of the dry ice used by most of these businesses. We target cost and environmental concerns because there are no ongoing costs against the business for additional PCMs, as they have an extremely long shelf life. The initial purchase cost of PCMs is higher than the dry ice investment but turns out to be economical as it is reusable on a continual basis for at least five years. This is a leveraged investment, not a one-time cost that is duplicated with each shipment. Customized applications are also available upon request."
TCP is the go-to name in the industry when it comes to PCM and frozen and maintained refrigerated temperature delivery. TCP's PCMs are already being used by several larger grocery retailers and grocery delivery and services companies. TCP's PCM is the solution for all of your frozen food deliveries to be foolproof despite the unending list of potential issues along their road to delivery.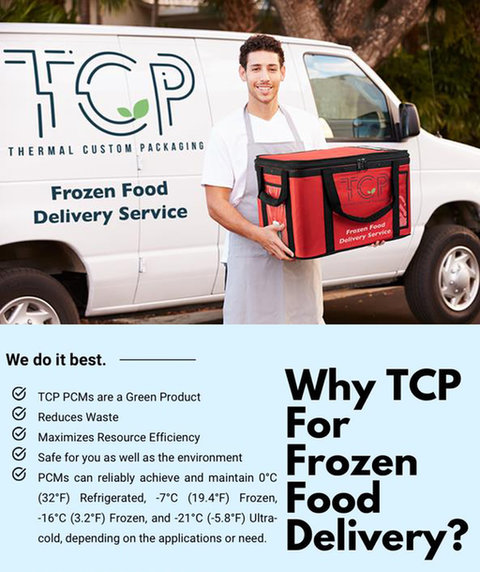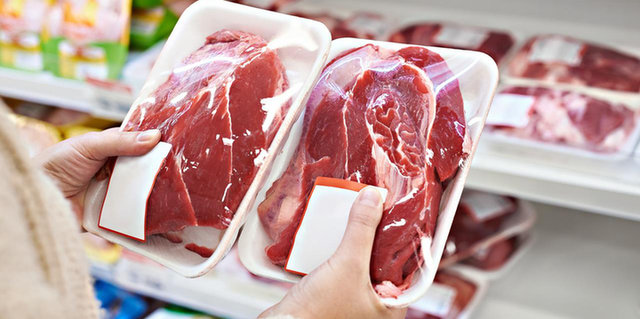 Alexander Levashov is a Managing Director of Magenable. He has an undergraduate degree in IT/business and MBA from Melbourne Business School. Alex has over 20 years of experience in digital and finance, delivering solutions to such organizations as USAID, Bendigo and Adelaide bank, ACMA prior to founding Magenable.