For more than 40 years, Whole Foods Market has been the world's leading natural and organic foods retailer. The company's products include beverages, body care, snacks, frozen, pantry staples, supplements and gift baskets and also eco-scaling cleaning products. As the first certified organic national grocer, Whole Foods Market has more than 500 stores in the United States, Canada and the United Kingdom.
In June 2017, Amazon announced it was acquiring Whole Foods Market for $13.7 billion, the largest acquisition in the online retailer's history. Through its acquisition of Whole Foods, Amazon is not only likely to disrupt the grocery shopping experience but is perhaps embarking on a grander push that could change the entire retail landscape. Some analysts predicted that Amazon buying Whole Foods is the start of an incredible wave of innovation across the grocery/shopping landscape.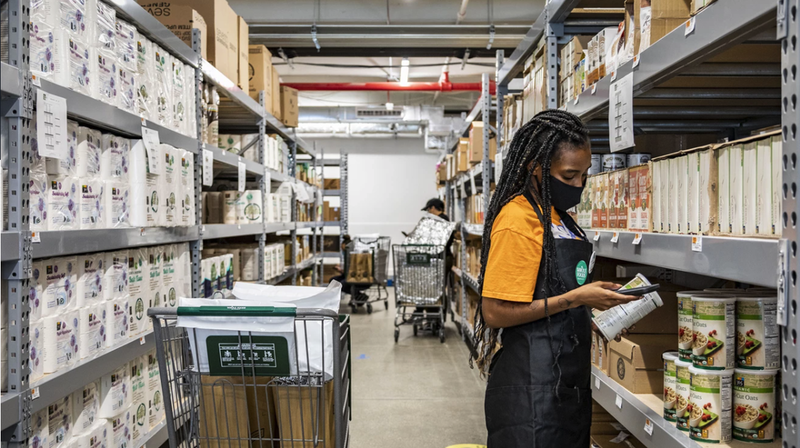 Earlier this year, Whole Foods Market introduced Amazon's Just Walk Out technology feature in two of its stores—Washington, D.C. and Los Angeles. With Just Walk Out Shopping, the store provides customers the choice to skip the register for a faster, more convenient shopping experience. "Since Whole Foods Market was founded more than 40 years ago, we have focused on finding new ways to surprise and delight our customers and improve the shopping experience. By collaborating with Amazon to introduce Just Walk Out Shopping at these two Whole Foods Market stores, our customers will be able to shop for fresh, thoughtfully sourced products that all meet our unparalleled quality standards, receive exceptional service from our Team Members throughout their shopping trip, and save time by skipping the checkout line," said John Mackey, Co-Founder and CEO of Whole Foods Market in a press note. "Amazon's Just Walk Out Shopping technology is made possible through a combination of computer vision, sensor fusion and deep learning," the company explains. It "automatically detects when products are taken from or returned to the shelves and keeps track of them in a virtual cart. When you're done shopping, you can skip the checkout line."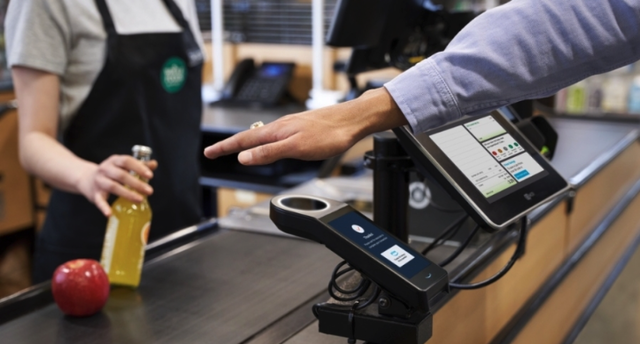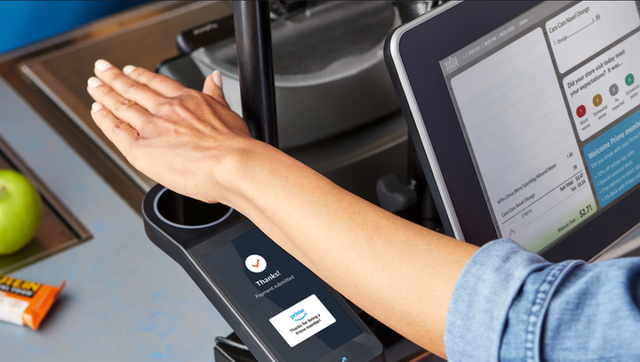 At some of Whole Foods Market stores, customers can pay for their groceries with a scan of their hand. Known as Amazon One, the palm recognition technology allows shoppers to link their credit or debit card information to their unique palm signature. Customers can enrol in the program at any participating location. The bio-authentication tool uses computer vision technology to identify consumers based on the unique characteristics of their palms when they hover them over an Amazon One device. The device then triggers payment using a credit or debit card that shoppers have linked to the service. "We are excited to introduce Amazon One as an option for our Austin-area Whole Foods Market customers," said Leandro Balbinot, chief technology officer and senior vice president at Whole Foods Market, said in a press note. "We are always looking for new ways to satisfy and delight our customers and offer convenient options to improve the shopping experience."
Amazon Prime members who shop at Whole Foods Market have access to a number of benefits year-round, including deep discounts on select popular products each week and an additional 10% off hundreds of in-store sale items. Prime members can also shop on the Amazon app or visit www.amazon.com, click the Whole Foods Market tab and select from thousands of bestselling items including fresh produce, high-quality meat and seafood, holiday favorites, everyday staples, and other locally sourced items all available with free, one-hour pickup. Once they're ready to checkout, they can select a one-hour pickup window that works for them and place their order.
Three years ago, Whole Foods Market had opened a permanent online-only store dedicated to facilitating grocery delivery—enabling them to quickly receive, shop, and prepare orders for delivery to more customers than ever before. Grocery delivery continues to be one of the fastest-growing businesses at Amazon—more customers than ever before are turning to Amazon for grocery delivery options. "Together, we're thrilled to increase access to grocery delivery. It's never been more important," a press note had stated back then.