Since its inception, The Save Mart Companies has embraced innovation – from distinctive in-store experiences and hyper-local product offerings to a robotic grocery delivery service.
California- based grocer, The Save Mart Companies operates more than 200 stores under the banners of Save Mart, Lucky California and FoodMaxx. In addition to its retail operation, the company also operates Smart Refrigerated Transport and is a partner in Super Store Industries (SSI), which owns and operates a distribution center in Lathrop and the Sunnyside Farms dairy processing plant in Turlock.

Given its location in the heart of California's agricultural community, The Save Mart Companies' stores are already leaders in fresh produce. In addition to this, the company has deployed AI-driven approach that will help its stores optimize the produce department. By using AI to analyze previous demand and data trends, allows the Save Mart Companies to keep fresh food for as little time as possible, reducing the losses and the amount of food waste.
The Save Mart Companies stores also uses AI solutions for efficient truck-to-shelf ordering and inventory tracking that reduce back stock, ensuring that lead ad items are plentiful and in stock and increase the longevity of its fresh produce before it even leaves the store.
"Since its inception, The Save Mart Companies has embraced innovation – from distinctive in-store experiences and hyper-local product offerings to a robotic grocery delivery service," stated Hal Levitt, senior vice president of retail operations and supply chain in a company's press note.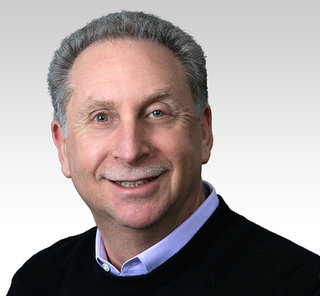 Hal Levitt, Senior Vice President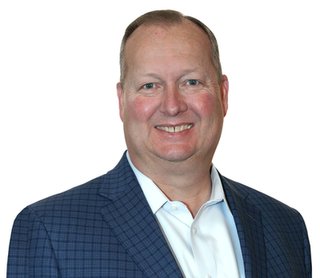 Shane Sampson, Executive Chairman
Earlier this year, the Save Mart Pleasanton store launched automated on-demand delivery. As of now over a thousand households can receive a robotic delivery from Lucky California (the Save Mart's flagship store). A similar service was launched by the Save Mart flagship in Modesto in 2020. The robots, each of which can carry up to 20 pounds of groceries—the equivalent of about three shopping bags—can travel up to four miles roundtrip, providing a safe, low-cost and contactless delivery alternative for Save Mart shoppers.
Shoppers can access the Food Delivery app on iOS and Android devices to choose from a range of grocery items and drop a pin where they want their purchase delivered. Once an order is submitted, Lucky California associates pick the delivery items and place them in a robot. Customers can then watch, via an interactive map, as the robot travels from the store to them. Once the robot arrives, the customer receives an alert, and then meets and unlocks it through their mobile device. The delivery will typically take a matter of minutes, depending on the items ordered and the distance the robot must travel.
Last month, The Save Mart Companies was acquired by private equity firm Kingswood Capital Management LP, ending 70 years of family ownership. Long-time Albertsons executive Shane Sampson joined as its board's executive chairman. CEO Chris McGarry, who is a year into his tenure as the first non-family member to hold the position, said bringing Shane Sampson on board signals Kingswood's commitment to innovation. While serving as Albertson's Chief Marketing and Merchandising Officer, Sampson was instrumental in driving Albertsons' merchandising strategy during a period of monumental growth during which he oversaw significant development and innovation of digital and
e-commerce strategies, rapidly scaled its private label brands and built customer and associate engagement across 2,300 stores. Now, leading Save Mart's board, Sampson said, "I'm looking forward to leading the team into the next phase of growth and innovation and beyond."